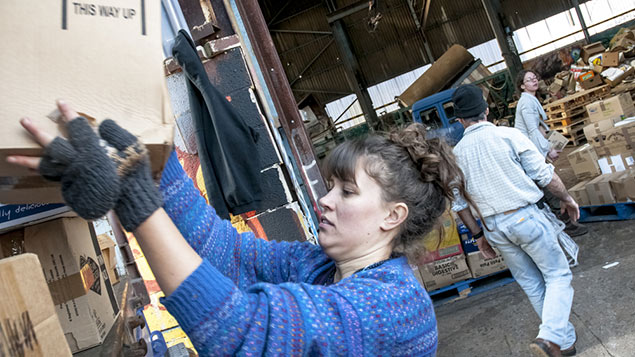 Charities will have to spend more than £3 million bringing their staff up to the new national living wage rate next April, and almost £7 million more if they are to maintain pay differentials, according to XpertHR.
XpertHR's Voluntary Sector Salary Survey, covering more than 72,000 employees across 148 charities reveals that, on average, affected employees will need a £491, or 3.5%, pay uplift on 1 April 2016 to comply with the new national living wage. This is almost double the 1.8% pay uplift that charity sector employers are forecasting over the next year. Just under one employee in 10 (8.7%) in the sector will be affected.
National living wage and charity resources
National living wage survey 2015
Employers are broadly supportive of the national living wage, but they do envisage some issues with its use, finds XpertHR's latest research.
XpertHR Benchmarking: National Living Wage 2015/2016
Drill down into to the 2015 XpertHR benchmarking survey on the national living wage.

Voluntary Sector Salary Survey 2015
The XpertHR Voluntary Sector salary survey covers charity staff pay from directors through head office roles to frontline staff. The survey provides salary tables for all job functions by seniority, with detailed refinements to produce data based on an employee's location, the type of charity, and size of charity to enable employers to benchmark against comparable organisations
Elsewhere in the economy, the number of employees likely to be affected is lower – in the distribution sector, for example, 3.6% of the workforce currently earn less than £7.20 an hour but are aged 25 or over. The average pay increase that would need to be applied come 1 April next year is 2%, or £191 per employee, at a cost to the industry of £300,000. However, maintaining differentials would add more than £1.5 million to this bill.
Mark Crail, head of XpertHR Salary Surveys, said: "Charities face more of a challenge than most other employers in implementing the national living wage. They have large numbers of employees in retail and in care roles – both of which have high concentrations of low-paid workers – and less opportunity to pass on the additional costs to customers.
"As charities have struggled over recent years to keep pay in line with other sectors, this could have a significant impact on their ability to recruit and retain the people they need to deliver their services."
The figures come as the Living Wage Foundation announces that its living wage has increased to £8.25 an hour nationwide and £9.40 in London.
With the outside-London rate £1.05 an hour more than the national living wage announced by the Chancellor in his Summer Budget (£7.20 for workers aged 25 and over, from 1 April 2016), the cost for businesses implementing the Living Wage Foundation's rate would be considerably higher.
Across the private and not-for-profit sectors, respondents to XpertHR's latest research report that around 8% of their workforce will need to have their pay increased come next April. But the burden falls much heavier on smaller employers – with the smallest businesses reporting that almost 17% of their workforce would be affected, compared with just shy of 4% of the workforce in the largest organisations.
While employers are broadly supportive of the national living wage, they do envisage some issues, says XpertHR. For example, few (11.1%) think that the initiative will be diffcult to administer in their organisation, and fewer (8.9%) expect it to lead to a reduction in the number of employees.
But, three organisations in 10 reported that they would struggle to afford to maintain pay differentials, and a quarter said they would probably have to make a lower pay award than expected for the remainder of the workforce to pay for the increases they must make to being employees up to the national living wage rate.