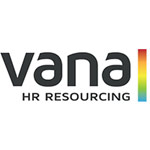 The HR Impact Award, sponsored by Vana HR Resourcing, recognises an HR team that has added value through an innovative, clever or determined solution. KP Snacks emerged from this week's ceremony with the 2016 prize. We found out why and look at the entries of the runners-up.
---
WINNER
KP Snacks
About the organisation
KP Snacks is a British producer of branded and own-label potato and nut-based snacks, including McCoy's Crisps, based in Slough, Berkshire. In 2013, the business was sold by United Biscuits to Intersnack Group. The company then began a transition period, including integrating with the Intersnack UK business, to form the "new" KP Snacks.
The challenge
As part of the transition, four factory sites in the UK were closed, a new nut manufacturing facility was opened in Hellaby and new systems and processes had to be established. The change affected all 1,600 employees. A new business was formed, but it proved extremely challenging to instill a cultural change, given the differences between both organisations.
What the organisation did
Established a new culture for the company through the development of a set of new values and behaviours (V&Bs) to guide the business going forward. These replaced existing visions and values, which were not really understood or accepted.
Developed V&Bs through a series of working groups across the business, formed of colleagues from all sites, functions and levels.
Scoped, refined and tested V&Bs before they were approved by the executive team and rolled out across the organisation. Behaviours included: take personal ownership; achieve together; value people; and positive attitude.
Introduced V&B call out cards. Employees can fill in cards to highlight where they have seen their colleagues demonstrating the organisation's new values and behaviours.
Designed an interactive V&B working session for all managers to get familiar with the framework, but it was so well received that it is now used for all new recruits.
Relocated 200 people to the new office in Slough, which was a great opportunity for V&B champions to be involved in the look and feel of the office.
Developed four levels of different behaviour indicators to help describe how the behaviours might resonate in day-to-day work.
Arranged an annual V&B champions day to bring people from all sites to one location to discover, explore and discuss what it meant to be a V&B champion and how each of them could improve the understanding in their part of the business.
Benefits and achievements
The V&Bs are owned by everyone across the organisation, from the CEO downwards.
Quality of performance discussions has greatly improved. Three-quarters of appraisal discussions now include a V&B review.
Highest attendance level in three years (96.2% in May 2016).
Lowest staff turnover at 3.93%, compared with 11.15% at the same point in 2015.
Organisation is attracting great talent, having used the V&Bs in candidate attraction and interviewing.
Judge's comments
"Very good – and cheap as well! Just goes to show that where there is a will, there is a way."
RUNNERS-UP
Dstl
About the organisation
As part of the Ministry of Defence, the Defence Science Technology Laboratory (Dstl) ensures that innovative science and technology schemes contribute to the security of the UK and supplies specialist services to the Government. It is currently based on three sites and has a workforce of 3,500 skilled scientists.
HR Impact Award – the judge
Martin Tiplady, Chameleon
The challenge
Over the past 18 months, Dstl has undergone unprecedented levels of organisational change with a major restructure, and a review of Project Helios (the relocation of Dstl's activities from Kent to Wiltshire). A 2015 pulse survey revealed decreasing engagement levels.
What the organisation did
Designed workshops on enabling meaningful change conversations and mental health awareness for leaders in Kent to give communications, develop personal resilience and equip them with skills and knowledge to support themselves and their teams through change.
Held "discovery" days to showcase and recognise the contribution staff make in their scientific work. Organised a fun day the last summer before the first moves took place, giving staff an opportunity to involve their families in their workplace.
Presented a picture to Dstl's executives and board to illustrate staff's feelings about Helios to senior leaders. This helped HR to focus on developing high-impact employee engagement initiatives to reconnect with staff in a more emotionally engaging way, as well as adopting new approaches to organisation development.
Designed a staff communication event in Kent to engage people at all levels – giving staff the space to share experiences; access advice and support; and learn tools and techniques from experts, professional bodies and networks.
Demonstrated creative initiatives including mindfulness and yoga. Listened to those who wanted to express their feelings more privately – particularly those on the autistic/Asperger's spectrum. Members of Dstl's senior leadership team were available to engage with people in a "listening capacity".
Benefits and achievements
Executive briefings increased in number and their style switched to more open and empathetic communications.
High energy levels were sustained throughout the "It's All About You" day. This was evidenced by a clear upward trajectory in the way people said they felt before and after – including positive feedback from staff on how people felt about moving, how they felt cared for by Dstl, engaged and more supported.
Site annual engagement survey scores rose by 3%.
Numbers of people in the first group to move who said they were "unlikely" or "will not move" went from 26% to 10%.
Numbers of the people for the first group moving saying they are transferring also moved from 50% (based on historical analysis and past moves) to 74%.
Savings of £300,000 for every person who moves (or a total of around £3.6 million) as a consequence of retained income and additional training and recruitment costs.
Employee assistance programme supported twice the number of employees than anticipated.
Judge's comments
"Novel solution in difficult environment where change is tricky to achieve. Well handled and designed."
---
Executive Serviced Apartments
About the organisation
Executive Serviced Apartments (ESA) has provided high-quality serviced apartments for the corporate market since 2004; delivering value, comfort and convenience for guests. It offers a full range of tailored accommodation solutions for major blue-chip companies and multinational businesses.
The challenge
In April 2015, staff turnover was at 45%, employee engagement at 50% and the business was unproductive and demotivated. ESA had very little HR function and its headcount had doubled, so there was low morale and broken people processes. It needed a clear plan and transformation programme to set new standards for the business.
What the organisation did
Implemented a direct sourcing strategy through an in-house recruitment team and implemented changes to the types of people the business needed to gain competitive advantage. Reduced cost/time to hire and improved retention.
Embedded a talent programme – creating a sector-leading programme that spanned graduates, interns, apprentices and placements. Cultivated strong relationships with appropriate universities to create awareness of the business and the sector.
Developed a full self-service HR, payroll, recruitment and performance management system through the Salesforce platform, to enable connectivity for all employees 24/7.
Engaged culture change through a series of initiatives following the cultural survey results: company profit share scheme; big thank you colleague recognition programme; treat me colleague reward scheme; and bonus and commissions for key colleagues that delivered greater performance.
Researched, designed and implemented a new induction plan to ensure engagement of new employees from day one.
Partnered with an external health and safety provider to put in place a committee to prepare strategies and develop internal policies ensuring that ESA is up to date with new legislation and improves its duty of care.
Established framework and measures for a high-performance culture – managed employee forums that enabled conversation to embed the culture shift required, including a "change champions" committee and remuneration committee to help drive behaviours around total performance management.
Benefits and achievements
Saved over £130,000 (since October 2015) through direct sourcing strategy against forecasted agency spend, reduced time to hire from 12 weeks to 28 days and labour turnover from 45% to 19%.
Reduced cost per hire from £2,079 in 2014 to £372.
Through direct sourcing strategy, enhanced the employer brand and candidate experience to improve employee value proposition.
Reduced absence from 5% to 0.8% over 12 months.
Implemented a full self-service HR system through the Salesforce platform.
Raised awareness of responsibility for health and safety and completed risk assessments for all functions and teams in the business. Passed industry audit standards for all apartments.
Payroll moved in-house as part of the business growth, ensuring an average payroll accuracy of 99% vs 85% with the old provider.
Increased employee retention from 2.15 years to 3.02 years over the last 12 months, retaining key knowledge and skills to enable further growth.
Promoted internally through development – over 18 colleagues in the last 12 months, ratio of 15%.
Judge's comments
"I liked this one. Very thoughtful. The response, while not original, was effective and impactful. Good rolling out of solution."
---
Geoban UK
About the organisation
Geoban UK is the backbone of Santander UK, providing critical support to retail banking, corporate banking, payments, business banking, cards, collections and customers. It employs over 3,500 people across 11 onshore and two offshore sites, which provide operational services to over 17 million Santander UK customers, 600,000 business and corporate customers, and 950 Santander UK branches.
The challenge
After several years of significant change across Geoban UK, the HR team established a strategy to create a high-performance culture, with transformational leadership at its core. To achieve this, it needed to invest in its leaders – giving them the skills, knowledge and passion to direct the cultural change needed to transform Geoban UK into a customer-focused, high-performing organisation.
What the organisation did
Introduced a leadership development programme in 2012 to equip managers with the toolkit to drive a cultural change in a way that focuses on the organisation's behaviours.
Approached leadership development carefully, seeking clear purpose and methodology; demonstrating the direct impact between transformational leadership and high-performing organisations.
Wanted people to have a personal vision for their own leadership and the skills and behaviours, which enabled them to truly engage, empower and motivate their teams.
Designed the programme to equip leaders with the skills to enable them to inspire high performance, manage difficult conversations and lead and deliver transformational change.
Provided an accessible approach for participants to recognise different behavioural types encountered in the workplace and the intrinsic motivational factors that influence the behaviour observed.
Offered a toolkit to focus on developing practical communication strategies and coaching skills designed to help people "size-up" situations and positively influence outcomes.
Demonstrated the strength of the programme. From the most recent cohorts, the question "helping the delegate increase their leadership effectiveness, skills and concepts" scored 7/7.
Benefits and achievements
Employee engagement increased by 12% in 2014-2015. Scores on every question in the employee opinion survey went up in that period.
Two of the areas that scored most favourably in the 2015 survey were "global vision" (91%) and "leaders" (90%) – questions relating to having a clear vision and purpose and the strength of the leadership team.
Strongest business performance in Geoban's history – recognised by stakeholders in the bank and by global stakeholders. From the worst bank for customer service to one of the best.
Significant improvement in efficiency: £20 million cost saving
Increased quality: 30% reduction year-on-year in complaints; Santander rated best 123 account for customer service.
UK organisational and cultural model recognised as the global "leader" with a project underway to align all other Geoban countries with the UK model.
Lowest absence levels (less than 4%) in Geoban's history.
Judge's comments
"Another good initiative effectively designed and implemented."
---
Lloyds Banking Group
About the organisation
Lloyds Banking Group is a major British financial institution formed through the acquisition of HBOS by Lloyds TSB in 2009. It is a large multi-site organisation with 77,000 employees. Its goals are to help Britain prosper and be the best bank for customers and the best bank for colleagues. Key values include: keeping things simple; putting customers first; and making a difference together.
The challenge
In 2011, the organisation's primary objective was to change its culture from an adversarial approach to dispute resolution through formal grievance/harassment investigations, to one that was more conciliatory. To improve the colleague experience, it was decided that issues needed to be resolved quickly and with lasting solutions.
What the organisation did
Reviewed the mediation approach and developed an issue-resolution strategy that encompasses local resolution, third-party mediation and formal harassment investigations.
Recognised the need to evolve the approach and keep the company values at the heart of the organisation's thinking when planning the way forward.
Designed, developed and implemented key activities with a focus on supporting and coaching managers and colleagues to resolve issues locally, while utilising existing team resources creatively to maximise impact.
Created a triage service – colleagues and managers can call a mediator directly to discuss any workplace conflicts. Mediators talk through options available and support the colleague to make an informed choice.
Developed an issue-resolution workshop, available to all managers. This is a four-hour face-to-face workshop focusing on early intervention delivered by mediators. Over 800 managers have attended so far.
Provided an issue-resolution intranet site – available on an internal intranet platform with pathways for both colleagues and managers to guide them through the options and give practical guidance on preparing for meetings.
Developed a team issue resolution framework. This involves individual meetings with colleagues in the team, followed by a team event where the colleagues discuss their issues.
Recognised that the organisation could impact performance rating grievances. These are triaged and managers are coached to resolve them informally where possible.
Benefits and achievements
Offered triage to colleagues as well as managers – this is the only point within the shared services model where colleagues can get direct support. More than nine in ten (92%) of calls to triage in 2016 have been resolved locally or through mediation.
Formal harassment investigations reduced by 65%. Almost all (95%) mediations this year reached a successful conclusion, alongside a reduction in the number of mediation.
In team situations, there is a 100% record of getting teams to agree a charter and feedback, which indicates improved morale, improved colleague engagement scores, reduced absence, increased productivity and a better place to work.
In performance rating grievances, 28% of calls were resolved locally – a potential cost saving of £350,000 had they all gone to formal grievances.
Lloyds is leading a forum of interested businesses that use, or are considering using alternative methods of dispute resolution, to share best practice.
Judge's comments
"Great initiative with further results to follow. Early signs are very positive though. Well led and articulated."
---
Manpower UK
About the organisation
Manpower UK is the UK branch of the ManpowerGroup, which connects more than 600,000 people to work every day and helps more than 400,000 clients worldwide. With 3,000 offices in 80 countries, the group offers the workforce solutions needed to address complex recruitment challenges.
The challenge
Being a people-centric organisation, ManpowerGroup relies heavily on its HR department to deliver support to its 25,000 field-based staff and 1,500 operational staff. However, with only six HR business partners to support such a huge operation, a creative solution was required to ensure that employees were getting the support they needed.
What the organisation did
Created the HR Development Centre (HRDC) to upskill operational staff so that they can deal with the HR issues that arise on a daily basis and provide a healthy pipeline of talent for the central HR team.
Supported the business by providing the HRDC with successful delegates who then support the central HR team with projects, employee engagement and employee-facing support and advice. It is a 12-month development programme aimed at anyone with an interest in progressing their HR skills.
Split the course over four modules, with each delegate assigned a mentor from the HR business partner team. The modules undertaken are: resourcing and talent acquisition; retention and talent management; modern workplace; and workforce transitions.
Designed each module to include a day in a classroom, with follow-up mentor days during which the delegates discussed their learning and how they plan to use knowledge in their day jobs.
Developed a restructuring-planning exercise, which delegates submit to the HR team for review. On the back of this, a mock employment tribunal is then held based on the information they have provided. The delegates represent themselves during the tribunal and work together as a team to decide who will play what role.
Finalised an assessment day, during which delegates must present how the course has helped them in their roles and what they are going to do differently as a result.
Benefits and achievements
Positive impact on employee retention, with over 85% of graduates still with the group.
A 30% reduction in the number of disciplinaries and grievances being handled through the formal route, as delegates have gained confidence and skills in handling issues at an earlier stage.
Of three group vacancies in HR in the past three years, two graduates of the HRDC programme were successful in their application for the positions, saving on the potential costs of external hires.
Three graduates have been promoted internally following their participation in the course.
Increased awareness of the various different parts of the ManpowerGroup. Delegates are chosen from all areas of the business and, due to the design of the HRDC, delegates work together in teams (using various collaboration tools), which means they develop relationships and experience with other areas.
There has been a change in behaviours of the delegates when dealing with clients, particularly after the resourcing and talent attraction module, with them proactively working with clients on new ways of attracting staff.
Judge's comments
"Very innovative."
---
Thurrock Council
About the organisation
Thurrock Council is the local council for the borough of Thurrock in Essex. Since 1997, Thurrock has been a unitary authority, combining the functions of a non-metropolitan county with that of a non-metropolitan district.
The challenge
Between 2011 and 2013, the organisation had limited awareness on workforce issues such as sickness absence and the costs to the business of increased use of agency workers. Performance development reviews and appraisals were inconsistent, with no ability to report on whether or not employees were engaged. The occupational health (OH) service was not aligned to service needs and was staffed inconsistently.
What the organisation did
Restructured HR services to ensure directorates could manage key issues; understand their activity, agency spend, sickness levels and how they should be managing performance; as well as ensuring that managers and teams received appropriate training and support.
Established "making change happen" programme, which was cascaded throughout the organisation – focused on changing mindsets as well as developing key skills.
Focused on challenging current practice; developing innovative approaches to drive results and improvements; driving digital processes to enable clear reporting; and presented key data to challenge behaviour and practice.
Procured and implemented online applicant tracker system – streamlined recruitment processes from start to finish.
Re-procured absence management provider with a focus on improving information to enable effective management of sickness cases.
Engaged services and "champions" in new contracts (developing specifications and clarifying reporting requirements with their input) – this ensured engagement across all services with managers understanding the value of this new way of working.
Refreshed the council's approach to reviews, ensuring the use of digital processes, which provided auditable records and easy reporting, making it clearer where reviews were happening and where they were not.
Ensured a robust training programme to allow recruitment stages to be managed effectively. Made sure work was focused on the recruitment team  – not a "hands-off" approach, but a caring customer service approach aiming to get the best people for Thurrock.
Benefits and achievements
Agency spend and reducing this is now seen as a corporate, shared issue that needs a council-wide response.
Information on spend and usage for agency workers is reported accurately, ensuring that an effective management of the workforce is embedded into processes.
Robust approach to all recruitment; applicant tracker system embedded into the process; robust auditing; streamlined front-end for all recruitment activity – increase in quality and quantity of applications with improved onboarding process.
Improved management information to enable effective management of sickness cases, providing best support to staff through OH where appropriate.
OH service aligned to needs of the organisation and clearly supporting managers through permanent resources who understand issues, policies and procedures.
Savings to date since December 2015 are at 0.8% based on previous spend. Costs on expenses in that quarter are down by 50%, compared with previous spend.
Sickness went down from 11 days per employee to nine days with the introduction of attendance manager and the organisation is on track to see a further reduction of around 5-10%.
Staff survey results for 2016: 87% have received a performance development review or appraisal.
Judge's comments
"A really good and conscientious effort to overcome a challenge in a difficult environment to achieve lasting change."
---