The Lawn Tennis Association's Vicky Williams was triumphant at this year's Personnel Today Awards, with a convincing win of the coveted HR Director of the Year award. We take a look at her achievements and those of our runners-up in one of the flagship categories, sponsored by XpertHR.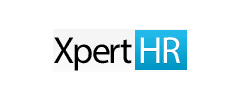 WINNER
Vicky Williams, Lawn Tennis Association
Faced with a decline in tennis participation and criticism by leading players like Andy Murray, the LTA brought in Vicky, who had previously worked with Compass and M&S, as director to kickstart a strategic shift. A new vision, culture, framework, set of values have subsequently been developed, which have delivered excellent results including a dramatic improvement in tennis participation (up to 5.2% from -5.4% - but currently +8% this year) and 85% colleague engagement. Vicky recognised that the business needed to reach the 25,000 volunteers who supported strategy delivery, so appointed a volunteer HR lead to ensure that volunteers felt part of the LTA colleague base. Under her, the HR team ensured that LTA's volunteers and staff felt that the new strategy was "their" strategy and that they fully understood that the organisation's vision had shifted from winning in tennis to participation in tennis. Training is now delivered in bite-sized chunks, a staff suggestion scheme has been implemented, and there are flexible working and secondment opportunities. HR surgeries are available to provide teams with specialist advice and there has been a rise in mentoring. The results have included: much higher parent and coach satisfaction ratings; an NSPCC award for diversity and inclusion; reduced insurance costs by £20,000; reduced labour turnover (from 32% to 15%); and more effective workforce planning and succession. The impact on grassroots tennis can be witnessed by figures showing that park tennis bookings are up by 43,000.
RUNNERS-UP
Victoria Anthony, Galliard Homes
Galliard Homes is a family-run, privately owned property development company. Victoria joined as group head of HR in 2014 with the remit to "bring HR to the business". During the past three years, Victoria, leading a team of six, has develo