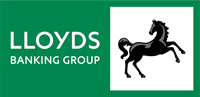 A scheme that introduced wellbeing days and cut days lost to absence helped Kent Police and Essex Police win the Health and Wellbeing Award at the Personnel Today Awards 2018, sponsored by Lloyds Banking Group. We look at the winning entry and the runners-up.
WINNER
Kent Police and Essex Police
Recognising that police officers and staff are routinely exposed to traumatic events, shift work and unsociable hours, Kent Police and Essex Police – which share a health services department – launched their Feel Well Live Well programme to equip managers and supervisors with the skills needed to support their teams and encourage staff to be more open about their mental health.
Beginning as a pilot in 2014 to help staff who were absent due to mental health issues, the programme has grown to incorporate resilience training and support across swathes of the police force.
More than 1,400 managers and supervisors received mental health and trauma awareness training, those with leadership responsibilities received a toolkit to maintain their own and others' resilience, and shorter 'taster' sessions on mindfulness, cognitive behavioural therapy and personal coping strategies were offered.
Wellbeing days were introduced for certain departments with specific needs – such as the Force Control Room, which routinely deals with domestic abuse cases.
Officer absence has fallen and around three-quarters of attendees have seen their Clinical Outcomes in Routine Evaluation Score (a measure of psychological fitness) improve as a result of the programme.
RUNNERS-UP
Daisy Communications
In order to reduce sickness absence, promote health improvements and help prevent staff from experiencing mental and physical health conditions altogether, Daisy Communications took on the enormous challenge of developing a health and wellbeing programme with no budget at all.
Judges
Eugene Farrell, Employee Assistance Professionals Association,
Nic Paton, editor, Occupational Health & Wellbeing.
Dr Fiona Robson, Roehampton Business School
After establishing a health and wellbeing team, who used absence information to determine which areas needed to be targeted, it developed a number of initiatives including:
an intranet site with health advice, information about the support available and employees' inspiring health achievements;
workplace health checks with help from Burnley Football Club and the NHS;
smoking cessation support;
workplace massages;
a weight loss programme, which was completed by 80 people; and,
the Daisy Steps challenge – a competition to see how many times teams could virtually walk the Great Wall of China.
Daisy saw reduced sickness absence, increased engagement and morale, better understanding of health issues and employees reporting a "happier" working life – all without any direct cost to the business.
Training was delivered by volunteers and free government schemes, and initiatives were promoted using existing resources.
---
Leeds Building Society
Realising that a significant proportion of its workforce is likely to experience a mental health condition at some point, Leeds Building Society wanted to equip its staff with the tools needed to manage their wellbeing.
It began with the launch of a mental health forum, which involved colleagues from across the organisation, and developed an online wellbeing hub to act as a repository of mental health awareness information, training and support resources.
The programme evolved further when it partnered with Mental Health First Aid England. Twenty five staff qualified as mental health first aiders to help spot the signs of mental ill health among colleagues, while staff were encouraged to discuss their mental wellbeing and seek support.
Further investment in its wellbeing hub was made in 2018, splitting its resources into four different areas for ease of use: social and emotional, physical, nutritional, and financial wellbeing.
A free health and wellbeing app, called Me@mybest, was also offered to staff and offered staff the ability to track health factors including sleep and energy levels, as well as provide personalised feedback on their health and wellbeing based on their answers to several daily questions.
As a result, the building society saw an uplift in positive responses to its annual employee survey, indicating that staff felt more productive and able to do their job well.
---
OneSource
OneSource – a shared back office support function for Havering and Newham Councils – needed to improve employee retention and boost morale at Havering Council following a restructuring programme, which led to redundancies and pay cuts. However, against a backdrop of funding cuts, it had to do so with no budget.
Supported by a group of 25 staff who formed its workplace wellbeing operational group, it developed a number of initiatives which have resulted in reduced sickness absence and improved resilience. These included:
a two day wellbeing event for remote workers, such as gardeners, street care and caretakers, including health checks, massages, badminton and table tennis and support services;
25 managers attending a mental health first aid training course, delivered by its adult college;
mental resilience seminars and "tea and chat" sessions;
bi-monthly campaigns to promote its employee assistance services, as well as confidential surveys to establish how staff feel about them;
financial wellbeing and health support from internal "health champions"; and,
a "day one" absence scheme, which requires all staff to speak to an occupational health professional when reporting sickness absence.
---
The Co-op
In 2016, The Co-op went through a significant programme of change, which prompted the need to improve employees resilience.
It noted that handling customer complaints was stressful for its staff and was taking a toll on morale, so more needed to be done to help them handle difficult situations more effectively.
It called upon Let's Get Healthy to create an eight week resilience campaign, Buzz, to help staff learn about the science behind stress, practice mindfulness techniques and encourage them to suggest their ideas for change to the management team.
The campaign had a slightly different focus every week. Sessions included mind management techniques, a "Buzz awards" programme to encourage staff to thank members of their teams, hydration tips and information on creating a positive environment.
As a result of the campaign, 100% of staff said they understood the science behind stress and 97% said they now knew how to handle their most difficult calls. Its staff engagement score increased by 26% compared with the previous year and sickness absence reduced by 49% in six months.
It plans to develop dedicated mental health and resilience campaigns for all apprentices, as well as a health and wellbeing steering group to inform decisions.
---
YHA England and Wales
While many of its employees in hostels have active roles, charity YHA noted that its head office staff had a more sedentary working day, with little time to socialise with their colleagues and feelings of silo working and pressure.
Wanting to offer its staff the same healthy living opportunities as the people the charity helps, YHA offered a package of schemes to promote healthy living through encouraging social interaction.
It promoted physical activity by organising group lunchtime walks, inter-team walking challenges, individual health and weight assessments and a money off gym membership and exercise equipment.
On the mental wellbeing side, it offered an online mental health course for all staff, appointed mental health "champions" to support their colleagues at stressful times and offered mental health awareness training for managers.
The schemes have helped encourage team-working and create a more supportive atmosphere. Eighty-nine per cent of staff said the inter-team activities had helped foster open and honest teams and 85% said teams now work to others' strengths effectively.
Employee turnover fell from 14.3% in 2016/17 to 11.8% in 2017/18 and absences linked to mental health reduced by two-thirds during the same time frame.