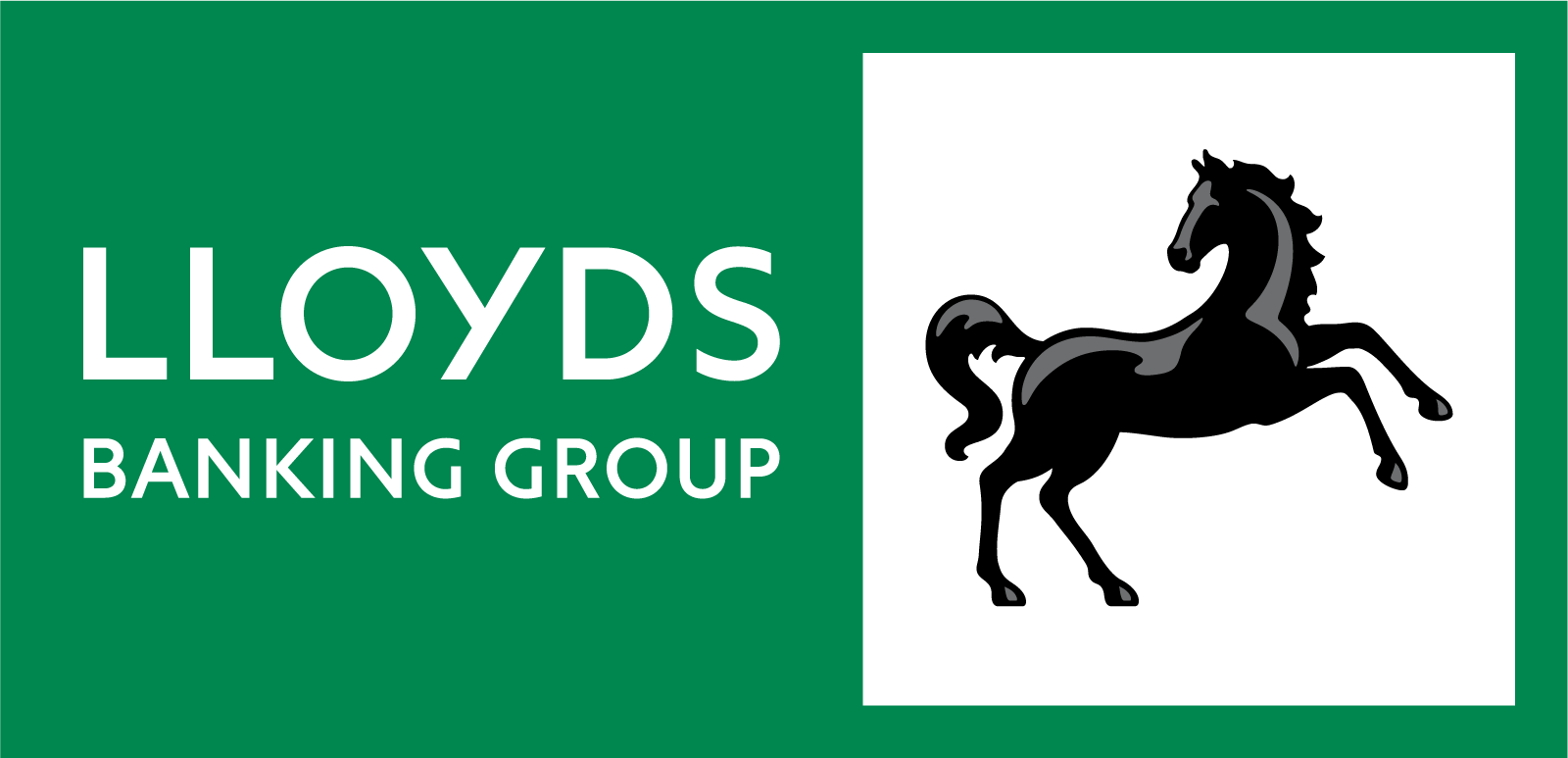 Innovative wellbeing ideas and a more proactive approach helped South Western Railway glide off with the prestigious Health & Wellbeing Award. But the other shortlisted entries were on the right lines too, our judges said. The award was sponsored by Lloyds Banking Group.
WINNER
South Western Railway
Maintaining good staff health and wellbeing is a challenge when staff spend long hours working alone in noisy and dusty environments in different locations, South Western Railway acknowledges. But by implementing a range of schemes such as health kiosks, mental health first aid and health promotion visuals around its depots, the railway operator has seen reductions in both long-term and short-term sickness and improved attendance rates.
It appointed a head of health and wellbeing who, alongside a team of 16 people, wanted to establish a programme that would tackle common issues among its workforce including musculoskeletal issues, obesity and mental ill health.
Pop-up health kiosks operated by Wellbeing People were introduced, allowing staff to have a general health MOT. The kiosks – which provide confidential advice on health concerns including BMI, blood pressure, and cholesterol and lung health – are available 24 hours a day to support staff on different shifts. Aggregated data from the kiosks is fed back to management to inform content for future health awareness events.
South Western Railway has also attempted to encourage more interaction among staff with events including walking competitions along popular routes and "pot luck" lunches where staff prepare lunch for a colleague, who is asked to return the favour the following week.
---
RUNNERS-UP
Barratt Developments
Like many organisations in the construction sector, much of Barratt Development's focus was on ensuring the physical safety of its employees rather than their overall health and wellbeing. Although it had a comprehensive mental and physical health strategy in place, many staff were not aware of the benefits on offer.
After seeing an increase in the average number of days lost to sickness absence between 2016 and 2017 and rising demand for health and wellbeing support from staff, it put in place a formal communications plan to raise awareness of the health benefits it offered and encourage staff to access the support available.
A brand, "My Health & Wellbeing", was created for its health benefit package, which is promoted through weekly and monthly communications to staff, desktop calendars and poster and leaflet campaigns. A workforce forum also allows a cross-section of staff to meet with the chief operating officer and HR director to shape health and wellbeing initiatives.
The package of benefits has been improved and now staff have access to health and wellbeing hubs on every site; stress and mental health awareness training; an employee assistance programme that offers six face-to-face counselling sessions; and health assessments for all staff. Line managers are also being trained to recognise the signs of poor mental health in their reports.
As a result, the company has reversed rising sickness absence and staff turnover rates, has seen an increase in the proportion of staff stating that the demands of their job are manageable and has achieved a £110,000 per annum reduction in sickness absence costs.
---
GSMA
Although it already had a range of health and wellbeing initiatives in place, mobile network operators' trade body GSMA decided to bring them together under one "Be Well" programme to ensure staff wellbeing is embedded into its culture and prioritised by managers.
The initiatives have been arranged under five pillars: feel well, think well, give well, save well, learn well and live well.
Staff are encouraged to "feel well" and "think well" by making use of healthy breakfasts and fruit provided by the company, free flu vaccinations and private medical insurance. Numerous events have also been arranged at its different locations, including a pre-work group hike for is Hong Kong staff and 15-minute office workouts at its US offices.
Mental health is supported through access to counselling, mental health first aid and meditation and resilience training, while staff can access financial and legal advice through its EAP.
GSMA also recognises the importance of learning and development on staff wellbeing, so provides regular "lunch and learn" sessions, mentoring and ad-hoc career coaching for those who need it.
A healthy work-life balance is also promoted through removing the restriction on when staff can carry forward their annual leave and by giving staff a day off on their birthday.
It says it has seen a 50% reduction in long-term sickness absences from last year, record levels of staff retention and an increase in its average staff engagement score.
---
Leicestershire County Council
With 56% of its female employees aged between 35 and 54, Leicestershire County Council wanted to enhance the support available for employees going through the menopause to ensure it could attract and retain a diverse workforce.
Since January 2018, it has operated a closed menopause network group on its intranet to provide staff with a safe place to seek support; introduced menopause-related resources on its learning platform; offered menopause awareness workshops and has held drop-in support sessions where staff could speak to health advisers on a one-on-one basis.
Managers were also given the tools to support staff going through the menopause with the launch of guidance developed with its trade unions and menopause for managers "train the trainer" sessions.
A consultant obstetrician and gynaecologist delivered a webinar on how to cope with menopausal symptoms in the workplace, which is available on-demand for those who were unable to join, while staff were given the opportunity to participate in a discounted "menopause boot camp".
The council has since been endorsed as a good practice employer by menopause support website Henpicked and has shared the guidance document it produced with organisations including the CIPD, Leicestershire Police and district councils in the Leicestershire area.
Now, 84% of its staff going through the menopause feel more confident about discussing their symptoms with their manager, 64% feel more supported in managing their symptoms and 97% feel confident to offer support to a colleague with menopausal symptoms.
---
OCS Group UK
Realising that its UK business was not doing enough to show that it valued the wellbeing of its workforce, OCS formed a steering group to hear employees' ideas around how they could make a difference at low cost to the business.
Each month, volunteer "champions" choose a different wellbeing theme to promote through email banners, posters, support links and web resources. Meanwhile, each area of the UK business takes a turn to host a monthly wellbeing event, with past examples including pop-up clinics for healthy heart month, a virtual race around the UK and the supply of free water bottles.
The organisation also recognised the importance of mental health training and has set at target of training 1,000 staff by January 2020. It began by upskilling 62 senior managers in mental health first aid and has since introduced two internal training managers to specialise in mental health first aid training.
By raising awareness, it has seen a 30% increase in the number of staff using its EAP and a doubling in the number of staff accessing counselling on mental health issues between 2017 and 2018. A third of staff now think that the company is doing more to promote good health and wellbeing.
---
Three
When it signed the Time to Change pledge to change the way people think and act about mental health in the workplace in 2016, Three made a commitment to focus on staff wellbeing. This began with two board members opening up about their personal mental health struggles, which encouraged other staff to talk about their mental health.
Its health and wellbeing strategy has three pillars: Energise, Connect and Balance. "Energise" encourages staff to take care of their physical wellbeing with nutritious foods, quality sleep and exercise; "connect" encourages people to spend time with family, friends and colleagues or supporting charitable or community causes and "balance" aims to support emotional and mental wellbeing.
Energise initiatives range from "Wellness Wednesdays" with meetings banned between 12pm and 2pm to enable staff to take time out or take part in activities like yoga or football, to healthy food boxes delivered to all parts of the business – including remote workers.
Staff are given three personal days to take off for life events like birthdays, friends' weddings and children's sports days, while a £50 wellness fund is available for each employee for team activities that align to the mobile operator's wellness pillars.
Mental health is supported through more than 230 mental health first aid volunteers who are known internally as Time to Talk reps, as well as courses exploring what it means to bring their best self to work every day.
Eight in 10 staff now say Three cares about their wellbeing and many report the Time to Talk reps have been a key driver of positive staff sentiment.
---
Visa Europe
Visa Europe introduced its "Press Pause" programme to encourage staff to take time out to focus on their wellbeing. It was launched during Mental Health Awareness Week 2018, using a video featuring staff from across the business sharing their mental health journeys, including a senior leader.
Each month focuses on a different component of health and wellbeing, from UV awareness to gynaecological cancer.
It tries to build wellbeing into business initiatives. For example, during the 2018 FIFA men's World Cup, it held a workshop on fitness for busy professionals and brought in "smoothie bikes" as part of its focus on physical fitness.
This year it piloted wellbeing training for line managers to help them create an environment where staff felt valued and were mindful of others' mental and physical health. It is also preparing to train mental health "champions" across the business.
Wellbeing is also taken into consideration in the physical workspace environment, where there are quiet spaces for staff to get away from their desks and space for free yoga classes and subsidised massages.
Mindfulness Mondays have been introduced, where staff can take part in a 45 minute mindfulness session. Of those who have attended, 81% rated the sessions as excellent and 89% thought the sessions improved their workday.
Ninety-seven percent of employees strongly agreed or agreed with the statement: "The activities I attended were engaging and informative" following the launch of Press Pause.