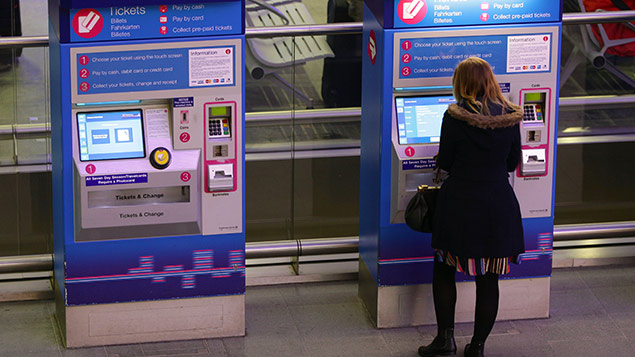 Despite a growing number of people using the railways, the use of season tickets is falling as commuters' flexible working arrangements mean they are no longer good value for money.
Statistics from the Office of Road and Rail show that the use of season tickets, whether annual, monthly or weekly, has fallen to an almost decade-long low.
The latest quarterly metrics show that the number of passenger journeys in Great Britain has risen to 439 million, a 2.4% increase on the same quarter last year. Meanwhile the number of passenger journeys by ticket type showed a 7.5% fall in the use of season tickets, compared with a 5.2% and 11.8% rise in the use of peak and off-peak tickets respectively.
The CIPD's 2019 Working Lives report suggests that 54% of workers have the option to work outside typical nine-to-five office hours. In 1999 the Labour Force Survey by the Office for National Statistics showed that only 9.5% of people were working flexible hours. Research by flexible working consultancy Timewise has suggested that as many as 73% of people now work flexibly.
Last September the government commissioned Keith Williams, former chief executive of British Airways, to look at the structure of the whole rail industry and the way passenger rail services are delivered. The review's findings and recommendations, which include an examination of how the railway's commercial models prioritise the interests of passengers, are due this autumn with reform beginning in 2020.
An evidence paper for the Williams review published in March said a priority for a new fare system was that it "should be flexible to respond to wider socio-economic changes. For example, some of the respondents to our call for evidence have called for season tickets that align with changing working patterns."
Department for Transport research two years ago highlighted that commuting behaviour in England is undergoing a period of change with workers commuting fewer days per week, and also growing numbers of people who work flexibly as they do not have a fixed work site.
Robert Nisbet, director of nations and regions at the Rail Delivery Group, which represents all the companies that run the UK's railways, said: "As working patterns change, many commuters are realising that they are being held back by an outdated, rigid fares system where the traditional season ticket no longer meets their needs.
"Now is the time for the government to update fares regulations so that commuters everywhere can benefit from tap-in, tap-out technology and automatic prices caps as part of a more flexible, modern and easier-to-use fares system."
Darren Shirley, chief executive of Campaign for Better Transport, said: "The rising number of rail passenger journeys is testament to rail's growing relevance to communities. In contrast, the number of journeys made using season tickets has fallen by 5% to its lowest Q1 level in nine years.
"The way people work and travel is changing, and rail ticketing must adapt to keep up. The Williams review must address the need for more flexible ticketing to suit modern travel habits."
Some train operating companies such as Thameslink and Great Northern already offer some flexibility in their fares, providing a discount on a book of 10 single tickets, similar to a carnet in Paris. But the savings are small compared with value for money that weekly, monthly and annual tickets offer.