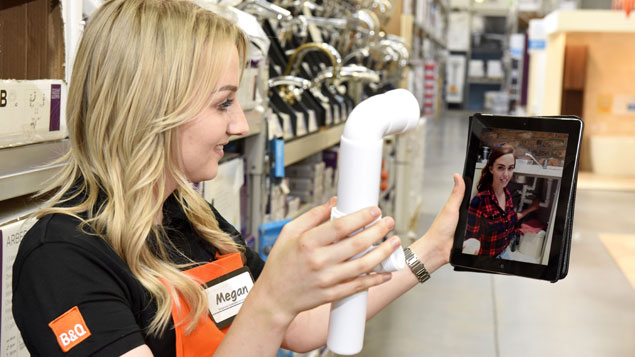 Retailers need to rethink job design and challenge assumptions if they are to attract and retain the best talent, according to flexible working consultancy Timewise.
It claims that while there are plenty of part-time opportunities in retail, which is the UK's largest private- sector employer, these tend to become rarer in management roles.
Timewise has just launched a pilot scheme for employers in the sector to tackle job design, and educate managers that senior roles can be carried out by part-time workers or through job shares.
It believes the lack of part-time roles in retail management is preventing thousands of skilled workers from progressing their careers and earning potential.
Five employers – B&Q, Cook, Dixons Carphone, Tesco and John Lewis – have already joined the Retail Pioneer Programme, which lasts for 12 months.
The aim of the programme is to identify operational constraints that prevent companies from allowing staff to work flexibly – particularly in management – and to look at ways of designing roles that overcome these constraints.
Emma Stewart, joint CEO of Timewise, explained: "One of the main reasons people choose a career in retail is because of the availability of part-time work. However, more than half of them think they can't progress their careers if they work part time so they often choose a job beneath their ambitions and capability.
"There are genuine operational barriers, but there's also a perception of how things "should" be done, such as the assumption that you have to be present every day to carry out a senior role."
A British Retail Consortium survey found that 56% of frontline retail employees think promotion is less likely to happen if someone works part time, even though 53% of part-time workers would accept a promotion if they could.
Some of the recommendations to employers include delegating key tasks such as opening or shutting up shop to more junior staff, or considering whether or not a manager's role can be done as a job share.
Retail chain Pets at Home has already introduced managerial job shares and part-time working and has experienced a threefold increase in requests to work flexibly since it communicated its new approach.
Previously, the ratio of men moving into assistant manager roles from the shop floor was double that of women, with the lack of flexibility in management roles a major contributing factor.
The company identified job-shares and four-day weeks as a viable option for management roles and is now rolling out the job design programme nationally.
Vicky Hill, head of people at Pets at Home, said: "By building our understanding of job design, we identified ways to successfully encourage more current and future colleagues to talk to us about flexible working, and build clear routes to enable our people to progress their careers on a flexible basis."
Collectively, the five employers already piloting the scheme employ more than 455,000 people, and Timewise hopes to sign up other retail businesses in the future.
Helen Dickinson, chief executive of the British Retail Consortium, welcomed the scheme. She said: "Our research revealed that flexibility is the second most important reason to work in retail, but in some cases this is a trade off which may hold some people back from fulfilling their potential or optimising their pay."
"It is important that these part-time workers are able to progress within organisations when they choose to, and we're delighted to be a part of the Retail Pioneer Programme."
Stewart added that companies that embrace flexible working in more senior roles are also more likely to decrease their gender pay gap, as well as retain key skills.