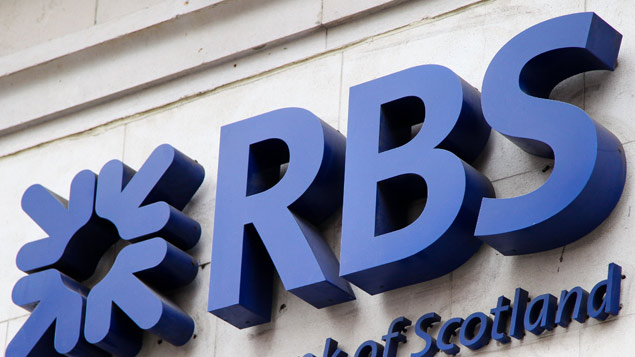 Reports have suggested that RBS, majority-owned by the taxpayer, will shell out some £340 million in staff bonuses this year, while Lloyds Banking Group could dole out even more. No matter who the employer is and how much scrutiny they're under, calculating bonuses can be problematic. Fiona Cuming rounds up five employment law cases where the employer made a bonus mistake.
1. Oral promises may be binding
A bank learnt about the risks of making verbal bonus promises to employees in Dresdner Kleinwort Ltd and Commerzbank AG v Attrill and others.
Dresdner decided to take measures to increase staff retention. The bank announced to all staff that the board had approved a minimum bonus pool of €400 million to be distributed according to individual performance.
Some months later, Dresdner varied the bonus criteria by inserting a clause to allow for adjustments in the awards based on the bank's poor performance and financial position.
The bank was sold shortly afterwards and the buyer, Commerzbank, invoked the clause and informed the staff that their bonus entitlement had been reduced by 90%.
The employees brought legal proceedings.
The Court of Appeal held that Dresdner's promise to pay discretionary bonuses was a contractual obligation dependent only on individual performance. Commerzbank was required to pay the bonus shortfall as well as hefty legal costs.
2. Declared bonuses must be treated in the same way as wages
In Farrell Matthews & Weir v Hansen, the employer discovered that once a discretionary, non-contractual bonus has been declared, it becomes a wage properly payable to the employee.
Ms Hansen worked at a firm where discretionary bonuses were paid occasionally. She was granted a bonus for the previous financial year, to be paid in monthly instalments.
When the bonus was declared, a condition was attached to it that it was payable only as long as she did not give notice to terminate her employment. Ms Hansen found new employment and the firm declined to pay the remainder of her bonus.
Ms Hansen claimed that the firm's failure to pay her full declared bonus was an unlawful deduction from wages. The employment tribunal agreed.
3. Discretion must be exercised rationally
In Clark v Nomura International plc, the employer found out that it did not have a completely free hand when making bonus payments under a discretionary bonus scheme.
Mr Clark was an equities trader and his contract provided for a discretionary bonus "dependent on individual performance". He was extremely successful and in his first year of employment he earned profits for the firm of almost £14 million, for which he received a bonus of more than £2 million.
Matters took a downturn for Mr Clark the following year when he was dismissed for misconduct and received no bonus payment.
The High Court held that Nomura's decision to award a nil discretionary bonus, in circumstances where he had earned the bank profits of £6 million for that year, was an irrational and perverse exercise of its contractual discretion.
The Court awarded him substantial damages for breach of contract.
4. "Discretionary" can relate to a number of factors in a bonus scheme
The fact that an employer has stated that a bonus is discretionary does not necessarily mean that it has no contractual effect, as Boots discovered to its cost in Small and others v Boots Co plc and another.
Mr Small and his warehouse colleagues were TUPE-transferred from Boots to Unipart and some years later transferred back to Boots.
Before transferring to Boots, the warehouse employees had received performance-related bonuses, but received none while employed by Unipart.
The employees complained to the employment tribunal that they had suffered unlawful deductions from their wages.
The Employment Appeal Tribunal (EAT) held that the fact that the employer had stated that a bonus was discretionary did not necessarily mean that it had no contractual effect.
The employer's discretion could relate to: whether or not to operate a bonus system at all; whether or not to award a bonus in a given year; or the amount of bonus to be awarded.
5. Bonus non-payment can give rise to discrimination claims
In Land Registry v Houghton and others, the employer found that legal redress for non-payment of bonus is not limited to breach of contract and wages claims and may also give rise to discrimination actions.
The Land Registry operated a discretionary bonus scheme. Under the terms of the scheme, an employee who received a formal warning for sickness absence during the relevant year was ineligible to receive a bonus.
Ms Houghton and four of her colleagues were disabled and each had had a number of disability-related sickness absences. This led to all five employees being given a warning under the sickness absence policy and not being eligible to receive a bonus.
The employees brought claims for discrimination arising from disability.
The EAT found that there was a clear link between each employee's disability and non-payment of the bonus. The tribunal held that the bonus scheme was discriminatory and could not be justified.