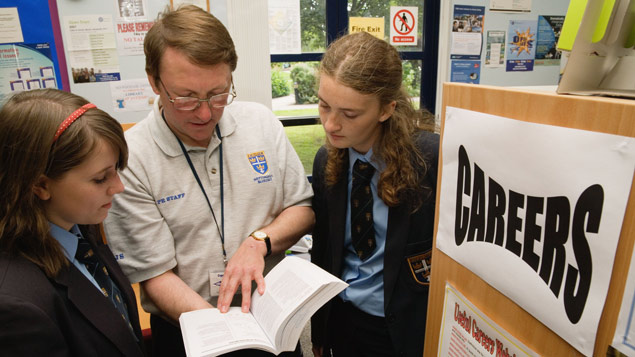 The Government yesterday outlined its plans to bolster Britain's productivity through a new industrial strategy.
In a green paper, Prime Minister Theresa May set out 10 "pillars" of initiatives and investment that she hopes will boost the UK's performance globally and address skills gaps in certain industries.
While many of the approaches highlighted in the documents are initiatives that are already under way, there were a number of new commitments related to skills and employment.
These included a promise to address "patchy and inconsistent" careers advice in schools, when a "comprehensive strategy" is launched later this year for careers information, advice and guidance.
The Government will also commit £170 million in funding to create new Institutes of Technology, which will deliver higher technical education in science, technology, engineering and maths (STEM) subjects and deliver tailored skills to local areas.
The green paper hinted at a greater push towards employers supporting lifelong learning as well as training for young people, saying: "The amount of time invested by adults in training mid-career is going down, while employers' investment in training has been in decline for two decades despite numerous attempts to reverse the trend."
In response, the Government said it would "explore ambitious new approaches to encouraging lifelong learning", including improving outreach to people who work in industries that are undergoing radical change.
The 10 pillars in full are as follows:
Investing in science, research and innovation.
Developing skills.
Upgrading digital, energy, transport, water and flood defence infrastructure.
Ensuring businesses can access the finance and management skills they need to grow.
Improving government procurement.
Encouraging trade and inward investment.
Delivering affordable energy and moving to a low-carbon economy.
Cultivating world-leading sectors.
Driving growth across the whole country.
Creating the right institutions to bring together sectors and places.
Industry reaction to the contents of the green paper was mixed. Chris Jones, chief executive of the City & Guilds Group, said the Government must "tread carefully".
He said: "At the moment, we are at risk of initiative overload, what with the apprenticeship levy and the 3 million target, the Technical & FE Bill and the area-based reviews, among others.
"The Government has a tendency to ignore past mistakes in policymaking by rushing policies through or not giving them time to embed."
Sir Brendan Barber, chair of conciliation service Acas, was more positive: "A strong economy where the UK's productivity levels are comparable to the best in the world will reap benefits to both employers and employees.
"Well managed, efficient and innovative workplaces are key to unlocking productivity and can help realise the goals of the Government's industrial strategy," he said.
Clive Lewis, Labour's shadow business secretary, said more detail was needed. "Unless the Government puts a lot of flesh on these bones, this will be a strategy of spin rather than substance," he said.
Carolyn Fairbairn, director-general of the CBI, added: "It must help fix the country's productivity problems and remove the regional inequalities that have dogged our country for generations, having a positive impact on living standards, wages and the future opportunities of many people.
"The CBI has long called for a new industrial strategy and it's welcome to see the Government creating an opportunity for all sectors to get involved."
Interested parties have until 17 April to send responses to the Industrial Strategy Team at the Department for Business, Energy and Industrial Strategy (BEIS) on the proposals.