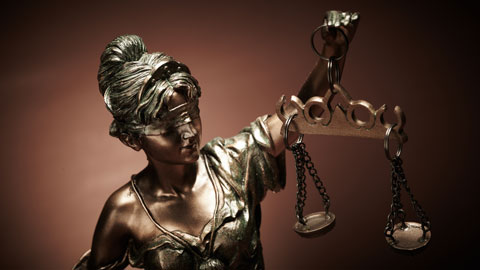 Kenny and others v Minister for Justice, Equality and Law Reform and others
The claimants in this case are Ms Kenny and 13 other female civil servants employed to perform clerical duties for the Irish police force, the Garda. Between 2000 and 2005, the claimants claimed that they were indirectly discriminated against in the pay that they were given. They alleged that they were engaged in work equivalent to the work of a group of police officers also assigned to clerical duties but paid at a higher rate.
When the initial claims were brought in July 2000, there were 353 police officers assigned to clerical duties, of whom 279 were male and 74 were female, and 761 predominantly female clerical officers.
The Irish Labour Court found that, on the face of it, there was a case for indirect discrimination, but it accepted that the difference in pay was objectively justified. In doing so, it referred to the Garda's operational needs and the need to continue the process of "civilianisation". This was a process agreed with the Garda's representative bodies under which the number of these clerical roles reserved for police officers would be reduced.
The Irish Labour Court found that it would be manifestly unfair and impractical to reduce the pay of police officers assigned to these roles below the rate of pay that was usually paid to an officer of their grade. It also took into account the fact that there were only a small number of these roles.
The claimants appealed to the High Court in Ireland, which, in considering objective justification, referred the following questions to the European Court of Justice (ECJ):
Does an employer have to justify deployment of workers to particular posts or the payment of differing rates of pay to different workers?
Where there is a suggestion of indirect sex discrimination in pay, how does the employer approach objective justification? Does it have to justify the difference in pay in relation to specific comparators cited or in respect of the generality of the comparator posts? If more generally, is objective justification established even if it does not apply to the chosen comparator?
Can the "interests of good industrial relations" be taken into account to determine whether or not an employer can objectively justify a pay differential?
ECJ decision
The ECJ made the following rulings:
It is for the employer to establish objective justification for the difference in pay between the workers and the comparators.
Where an initial case of indirect discrimination has been established by pointing to statistics to demonstrate an appreciable difference in pay between two jobs of equal value (one carried out predominantly by women and the other predominantly by men), the employer's justification must relate to the comparators who have been taken into account by the national court in establishing the pay difference.
The interests of good industrial relations may be taken into consideration as one factor among others in the national court's assessment of whether or not differences in pay are objectively justified, but cannot constitute the sole basis of justification. The national courts must determine to what extent this consideration can be taken into account.
Implications
This sounds very similar to the "costs plus" approach adopted by the UK courts in discrimination claims under the Equality Act 2010, which is that cost alone cannot justify discrimination, but it can be one of the factors weighed in the balance.
As with that approach, it remains to be seen how significant those other factors have to be. There are already examples in that arena where it could be said that the other factors identified are very thin and in reality there is nothing more than pure cost.
A common factor in relation to differences in pay is the need to cushion employees from wage reductions. Courts and tribunals will have to determine whether or not this is sufficiently distinct from the need to maintain good industrial relations to permit these two factors together to justify a difference in pay.
Emma Mills, a legal director at DLA Piper
Practical guidance frm XpertHR on equal pay
Equal pay policy Use this model policy to set out your organisation's commitment to equal pay between male and female workers.
Equal pay: need to offer potential new recruit competitive salary was genuine material factor The employer in Webster v National Physical Laboratory persuaded the employment tribunal that a difference in pay between the female claimant and a newer male recruit was caused by its need to offer him a competitive salary to get him to take the job.
Equal pay after amalgamation of roles This case of the week on the Court of Appeal decision in Haq v Audit Commission, provided by DLA Piper, covers disparities in pay after the amalgamation of senior and junior roles.