Workers' anxiety over loss of pay during the Covid-19 coronavirus outbreak has led the Chartered Institute of Personnel and Development (CIPD) to urge the government to go beyond the financial support measures announced in this week's Budget. 
Special extended webinar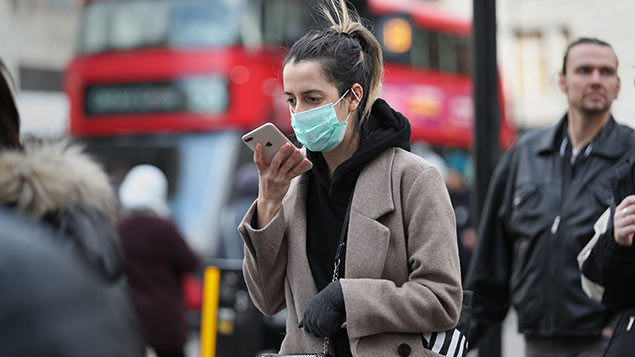 Register now for Coronavirus: What employers need to know (webinar) 
Thursday 19 March 2020, 11:30-13:00
A CIPD survey of workplaces found that a quarter (24%) of workers would receive statutory sick pay (SSP), half (48%) would expect to receive their normal salary if they had to self-isolate, because they qualify for contractual sick pay from their employer. A quarter of workers (23%) who would receive either SSP or no pay in the event of sickness absence because of Covid-19 said they would struggle to pay bills or buy food within seven days. This became a third when the question was asked for difficulties within two weeks. Figures from the Office for National Statistics show that nearly seven million UK workers don't qualify for SSP. Most of these (five million) do not qualify because they're self-employed, while 1.7 million do not meet the earnings threshold for SSP of £118 per week. In response, the CIPD is calling on ministers to agree to increase the level of SSP from £94.25 a week to be closer to the equivalent of someone earning the national living wage (£294 for a 37.5 hour working week). The body would also like to see all working people made eligible for SSP, including the self-employed and gig economy workers, and more clarity over eligibility for the planned hardship fund. Peter Cheese, CIPD chief executive, warned there was a significant risk that "many people will fall into genuine financial hardship as a result of the coronavirus unless the government takes further action to reform statutory sick pay to support all workers during this critical time".