The Covid-19 pandemic has transformed how we live and work, possibly permanently. But how are the world of work and occupational health likely to change as a result, both in the short term as we (hopefully) begin to come out 'crisis mode' and looking to the longer term?
In this exclusive webinar for OHW+ Premium members, Dame Carol Black, author of the seminal 2008 report Working for a healthier tomorrow and expert adviser on health and work to the NHS, looks at the emerging, and changing, world of occupational health post pandemic. This hour-long webinar from 2pm on 28 July was chaired by Professor Anne Harriss and will covered:
Whether the predictions we had pre pandemic for the world of work, and OH, are relevant today
How Covid-19 has reshaped workplace health, and what comes next
The post-pandemic leadership and decision-making role of OH
Is 'occupational health' the best descriptor for the specialty?
What can and should OH be doing now and in the future not just to survive, but thrive?
About our speakers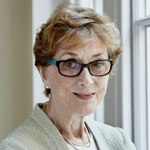 Dame Carol Black
is adviser on health and work at NHSE/I and PHE. She is also chair of The Centre for Ageing Better. Dame Carol has compiled three independent reviews for the UK government:
Working for a healthier tomorrow
(2008) as national director for health and work;
Health at work – an independent review of sickness absence in Great Britain
, with David Frost (2011);
An independent review into the impact on employment outcomes of drug or alcohol addiction, and obesity
, (2016). She is a past-president of the Royal College of Physicians, among other roles.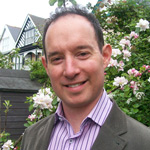 Nic Paton
, editor of OHW+, has written about occupational health and wellbeing since 2001 and became editor of Occupational Health & Wellbeing