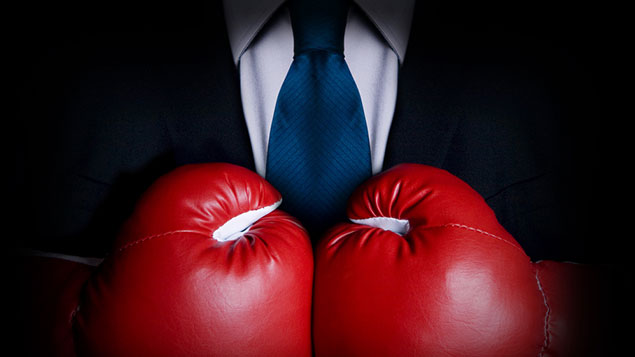 The disciplinary action taken by INEOS against its union convenor, in autumn 2013, was a reminder to employers that trade union officials are not a protected species when it comes to disciplinary matters. However, additional legal protections and wider industrial relations issues should shape an employer's approach, advises Jamie Cameron, a senior associate with Burges Salmon LLP.
As with other employees, trade union officials have a statutory right not to be subjected to a detriment if the main reason for the employer's actions is to prevent or to deter the employee from taking part in trade union activities, or to penalise the employee for doing so. There is also protection from dismissal on similar grounds.
Trade union officials
When contemplating disciplinary action, you should begin by determining whether or not the person is a trade union official. This is because the range of activities in which a trade union official can participate on behalf of the union is much wider than for an ordinary member. A trade union "official" includes officers of the union as well as appointed representatives of union members.
The reason for disciplinary action
The next question to consider is the reason for disciplinary action. There will be cases where the reason for action is clearly unconnected with trade union activities, and in such cases the fact that an employee is a trade union official will not prevent an employer from taking disciplinary action. However, in light of the enhanced legal protection, employers can come unstuck if the reason for disciplinary action is connected with the official's legitimate trade union activities.
For example, an employer may be concerned about the behaviour of an official in collective bargaining discussions or the way in which they are seeking to influence a disciplinary process on a member's behalf. In those scenarios, the employee is likely to be acting in their role as trade union official even if the behaviour falls short of the expected standard.
Disciplinary action will be possible, however, where the trade union official's actions are so inappropriate that they amount to potential misconduct, and therefore the main reason for disciplinary action is not the participation in the trade union activity. It will be for the employer to persuade a tribunal that the reason for action was the misconduct rather than because the official was carrying out legitimate duties. This will be an issue for the employer to weigh in the balance in each case. In the example given above, heated debate during discussions would be permitted, but personal abuse or threatening behaviour would amount to misconduct for which action could be taken.
Time off for union duties
Remember also that trade union officials are allowed reasonable paid time off during working hours to carry out their duties. If the reason for the proposed disciplinary action is poor attendance or for reasons linked to attendance, such as low productivity rates or missed targets, you will need to consider whether this is because the person has been undertaking permitted activities. If the reason for action in these circumstances is closely linked to their legitimate actions as a trade union official, that action could be unlawful.
Industrial relations
Equally, the employer should always remember the bigger picture. Disciplinary action against a trade union official, however justifiable, will always carry with it increased risks – not only in relation to claims, but also because of the potential consequences for industrial relations. While an employer should not be held hostage to this, it is sensible to consider whether or not there are alternative means of resolving the issue. Rather than taking formal disciplinary action, the employer may be better served trying to resolve the matter with the union in the first instance.
If the reason for the disciplinary action is justified, think about how this is presented to the employee and how this is communicated more widely. If the wider workforce perceives the disciplinary action to be linked to trade union activities, this could create increased industrial tensions.
Consider the timing of any disciplinary action – are there impending collective negotiations or other wider workforce changes? Again, consider the bigger picture even if that means delaying or avoiding disciplinary action in order to achieve other business priorities.
Checklist
Disciplinary proceedings against trade union officials can create tensions within the workforce and can lead to industrial action (or at least the threat of it). Before starting any disciplinary process, employers should:
assess the risk of industrial action and weigh this against the business need to pursue the disciplinary issue;
consider how industrial action could affect the business and adjust the timing of any disciplinary action;
have in place contingency plans to reduce the effects of any industrial action; and
develop a communications strategy to brief both the workforce and (if appropriate) to be used externally to ensure that your approach is controlled and understood.