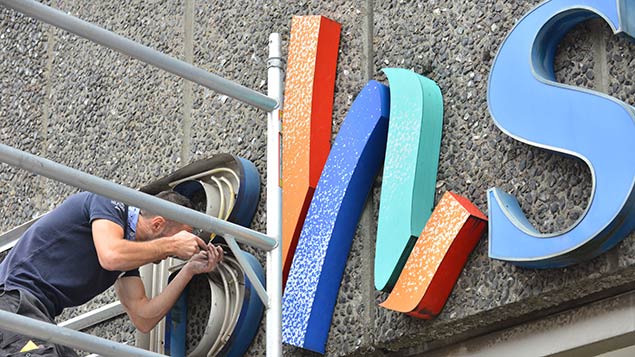 Workers will be represented on remuneration committees and employers will have to publish the ratio between executive and median pay, if MPs on an influential select committee get their way.
In a report published today by the Business, Energy and Industrial Strategy (BEIS) Committee, MPs say that businesses need to improve corporate governance, address excessive executive pay and improve boardroom diversity to maintain the UK's standing in corporate governance and to restore public trust.
Executive pay has been ratcheted up so high that it is impossible to see a credible link between remuneration and performance" – Iain Wright
The report highlights the damage caused by high-profile failings at Sports Direct and BHS, together with a "ratcheting up" of executive pay in recent years, despite stagnant wage growth for many workers.
The BEIS committee recommends a series of actions on executive pay; a stronger voluntary code of governance for private companies; better reporting on how directors fulfil their duties; and a major expansion of the powers of the Financial Reporting Council (FRC), including a new red-amber-green rating system for companies' corporate governance performance.
Iain Wright MP, chair of the BEIS committee, said: "Recent scandals and the issue of executive pay have undermined public trust in corporate culture. That, together with rising stakeholder expectations, changing business models and technology, means that corporate governance needs to evolve to provide assurance to investors and wider society.
XpertHR resources
"The rise of 'ownerless companies', where no single investor has a sufficiently large stake in the business to act as a responsible owner, checking performance and behaviour, provides a significant challenge to sound corporate governance.
"Successful, productive and profitable companies cannot be disconnected from society. Businesses have wider responsibilities than short-term profits; they have a responsibility to their employees, their suppliers, and to the communities in which they operate."
On executive pay, the committee calls for businesses to simplify the structure of executive pay and put an end to long-term investment plans. It says these lack transparency and can distort decision-making.
In 2002, according to the High Pay Centre, a FTSE 100 chief executive typically received 69.5 times the pay of an average employee. By 2014 that pay ratio had more than doubled to 149.6:1
The MPs also suggest workers be represented on remuneration committees and for remuneration committee chairs to resign if shareholders fail to approve a company's pay policy.
"Executive pay has been ratcheted up so high that it is impossible to see a credible link between remuneration and performance," added Wright. "Pay must be reformed and simplified to incentivise decision-making for the long term success of the business and to pursue wider company objectives than share value."
The report calls for companies to explain their pay policies better, including by publishing pay-ratios annually. On gender diversity, the committee calls for the Government to set a target that from May 2020 at least half of all new appointments to senior and executive management level positions in the FTSE 350 and all listed companies should be women, and for companies to explain if they fail to achieve this ambition. Other recommendations relate to ethnic and gender diversity in the boardroom.
The MPs said that in an increasingly knowledge-based economy, companies should be judged on the whole structure of their rewards, workforce and investment in people.
Outline information should be provided by businesses on the breakdown of their workforce, including the proportion on fixed-term contracts, zero-hour contracts, agency workers and individuals engaged via umbrella companies and personal service companies.
"We agree with the Chartered Institute of Personnel and Development (CIPD), who outlined a process of 'human capital reporting' which includes a narrative on workforce composition, including diversity, recruitment and turnover; investment in training and development and measures of employee engagement and wellbeing," said the MPs.
Jonathan Chamberlain, chair of the Employment Lawyers Association (ELA) working party that fed into the BEIS committee's review, said: "Any changes to executive pay or worker representation will be practically difficult as well as ideologically divisive. However, a light-touch reporting obligation on, for example, workers' pay and conditions, which was ELA's recommendation, could help prevent Sports Direct-type abuse and should command broad support as well as being relatively easy to implement.
"The Government's response to this report must acknowledge UK corporate governance is generally good if not exemplary, but provide reassurance to all stakeholders – workers and suppliers, not just shareholders – that their interests are being properly looked after."
TUC general secretary Frances O'Grady said: "British people are fed up with the bad behaviour of big business. Workers are getting a raw deal, and our economy is harmed by short-term thinking in the board room. Reform is badly needed and the Government should take up many of the excellent ideas in this report."
In December 2016 the Government launched a Green Paper into improving the corporate governance framework, focusing on: executive pay; increasing the influence of shareholders, workers, customers and suppliers at board level; and raising minimum standards of corporate governance for the UK's largest privately-held companies.