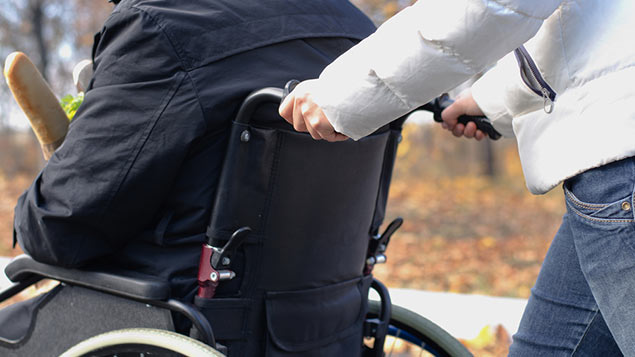 Employers should be alert to the possibility of committing disability discrimination against an individual with a relative who has a disability. Typically, this will be where employers make assumptions that an individual will become unreliable because of caring responsibilities for a disabled relative. Stephen Simpson rounds up five disability discrimination claims brought by carers.
XpertHR carers survey
Supporting carers: XpertHR survey 2014 The latest research from XpertHR xplores how employers support employees with caring responsibilities, including how they handle requests for flexible working and leave.
European law prohibits "associative" disability discrimination
In Coleman v Attridge Law and another, the European Court of Justice held that European discrimination law covers direct discrimination and harassment against an employee because he or she has an "association" with a disabled person. This case, which involved an allegation that a mother was discriminated against because she is the primary carer for her disabled son, ultimately led to the concept of "associative" disability discrimination being enshrined in the Equality Act 2010.
Duty to make reasonable adjustments does not apply to associative disability discrimination
In Hainsworth v Ministry of Defence, the Employment Appeal Tribunal confirmed that employers do not have a duty to make reasonable adjustments where an individual, typically a carer, has an association with a disabled person. However, an employer could still face a claim of associative disability discrimination in relation to direct discrimination and harassment.
Discriminatory dismissal after time off for husband's leukaemia
Employment tribunal case Price v Action-Tec Services Ltd t/a Associated Telecom Solutions is an example of an employer committing associative disability discrimination. The employer was found to have discriminated against an employee who required time off because her husband was seriously ill. The timing of her dismissal coincided with the employer finding out about her husband's illness, which led to assumptions that she would become an unreliable and underperforming employee in the future.
Employee discriminated against because of his wife's disability
As the employment tribunal decision in Bainbridge v Atlas Ward Structures Ltd demonstrates, it is unlawful for an employer to discriminate against an employee by treating him or her less favourably than others because of someone else's disability. This tribunal found that the claimant's fixed-term contract was not renewed was "because he had on occasion taken leave at short notice" to care for his disabled wife "thereby causing the company some inconvenience".
Employee not forced out because his father had Alzheimer's
In Graham v Simpson Print Ltd, the claimant unsuccessfully argued that he was forced to resign because of his association with a disabled person, namely his father who was diagnosed with Alzheimer's. The case arose after the claimant resigned because he was upset at being asked by a manager – who did not know about his difficult personal situation – if he would like to do some overtime.