Thursday 7 December, 11:30am GMT
In an increasingly global marketplace, many organisations are expanding overseas. Your customers, competitors, and talent are all working without geographical borders.
Every UK organisation is competing in a global economy. The best leaders are taking advantage of this shift by employing people in other countries to access talent that can be difficult to source locally.
Setting up a legal entity overseas can be expensive, so what are the options for expanding into new territories while maintaining HR compliance and reducing risk?
This Personnel Today webinar, in association with global HR platform Remote, examines this trend. You will learn how to transition to "global-by-default" and develop the HR foundations needed to manage worldwide compliance.
Personnel Today editor Rob Moss is joined by an expert panel including global mobility and employment tax specialist Mark Sallis; Sam Ross, VP general counsel for Remote; and Sharon Handy, head of global people operations and programmes at the software company Exclaimer.
Register now to find out:
How to transition to a global-first business with speed
Tactics to find and hire the world's best talent while ensuring global compliance
Common compliance risks and how to avoid them.
This 60-minute webinar comprises a panel discussion on global expansion trends, drawing on our experts' experience managing overseas talent. The webinar will finish with a Q&A session for the audience to engage directly with the panel.
Reserve your place on the webinar now
About our panellists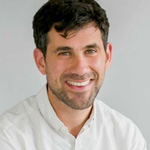 Sam Ross is the VP general counsel of Remote. He was previously general counsel at ComplyAdvantage and WorldRemit, where he was the first lawyer and created the legal function from scratch. Before that, Sam worked at Barclays as a VP lawyer for operations and technology. He trained and qualified at the media and tech firm Olswang and is a board member for Youth Music, a large UK national charity.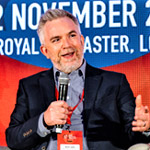 Mark Sallis is a global mobility and international employment taxes expert working in the technology sector. From his time with a Big 4 accountancy firm and subsequent in-house roles at BAE Systems and Foster Wheeler Energy, he has a wide range of experience covering international employment and social security taxes, and global mobility strategy, policies and processes.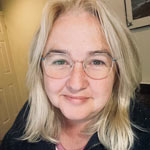 Sharon Handy FCIPD is head of global people operations and programmes at Exclaimer, a fast-scaling software company delivering email signature management solutions. With a career spanning HR in global technology and software companies, she has a wide range of experience covering the opportunities and challenges surrounding global employee expansion and the solutions and processes implemented to resolve them.
---
HR business partner opportunities on Personnel Today

Browse more HR business partner jobs