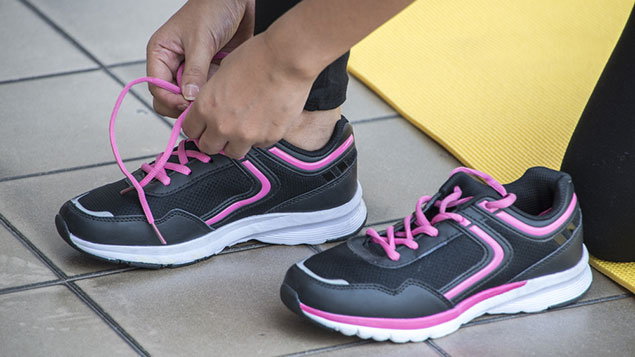 Employees' expectations of how their employer will support their physical and mental health are growing. Sheldon Kenton from Bupa considers how employers can ensure they're offering the right mix of health benefits to their globally mobile workforce.
Health benefits and insurance
Global companies are constantly evolving what benefits they offer staff, and this has an impact on how businesses attract new talent.
Multiple factors mean that employees are leading a very different work life compared with 10 or 20 years ago.
Increased longevity, the development of the gig economy and a rise in the incidence of lifestyle-related diseases all mean businesses are adapting their healthcare schemes and employee benefits to meet changing demands and needs.
Mental health support, flexible working hours, shared parental leave and unlimited holiday are just some of the newer workplace wellbeing trends coming to the fore.
As businesses look to grow, attract talent and remain competitive, they must identify their employees' expectations and demonstrate that they are able to meet these needs.
Global demands
Recently, Bupa Global released research that looked at how international businesses were meeting the healthcare needs of their globally mobile employees.
The research found that the world of employee healthcare was changing. Employers reported that they were adapting their offerings to meet the demanding requirements of globally mobile employees.
And when it came to their health and wellbeing, over a quarter (26%) of employees and 24% of senior executives expected more from their employer than they had five years previously.
And as globalisation continues, the numbers of globally mobile employees will only increase – the report found that a third of HR directors (32%) expected their global workforce to increase over the coming five years, placing the weight of expectation on employers to support the health and wellbeing of these additional staff.
The onus is certainly on the employer – nine in 10 of the employees that Bupa Global interviewed said that their health was the responsibility of their employer while they were working overseas.
So the case for international private medical insurance (IPMI) as a talent attraction tool is clear.
Around half of employees (47%) and senior executives (51%) said that private medical insurance was important when deciding to join a business and two thirds (66%) of those who currently received IPMI said they would not travel or work abroad without it.
What's next?
The research showed that businesses must flex and adapt to meet the changing needs of their workforce, and insurers with them. One demand that we increasingly see from businesses is for a greater focus on prevention rather than cure.
Employees expect their employer to play an active role in their health and wellbeing, providing them with care that's right for them – alongside businesses seeking to partner with providers that offer a holistic approach to health and wellbeing.
In addition to providing quality healthcare should the worst happen, there is great demand for "softer" health benefits such as health assessments, wellness days and challenges, and mental health and maternity initiatives.
Rather than being peripheral add ons, these activities can deliver valuable health outcomes. A recent wellness challenge that Bupa Global created, On Our Way, enabled employees to "walk" on a virtual map of locations from Philadelphia to Hong Kong, using a gamified digital platform, which integrated mobile fitness devices.
This led to great engagement and behaviour change results, with 91% of participants stating they intended to continue the healthy lifestyle changes picked up from the three-week programme.
Employee mental health has really come to the fore of late, so having access to services such as counselling is another trend in demand. Global support programmes such as Bupa's Everyday Resources can offer confidential support, information and referrals to employees and their immediate family – accessible when and where they need it, via telephone, email, SMS, online and video calling in multiple languages.
Implementing wellbeing initiatives in the workplace and doing it effectively is about balance and tailoring activities to the interests – and needs – of employees.
Provided employers get this right, partnered with the appropriate provider, they can attract the right talent and create a positive working environment that improves retention and ultimately business reputation.