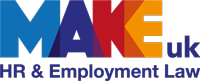 As organisations continue to adapt to the ever-changing landscape of the business world, effective Human Resources (HR) budget planning becomes crucial.
With a cost-of-living crisis, a reduction of skills in the labour market, recruitment and retention issues, a lack of employee engagement, the need to develop and train employees for succession planning and providing a benefits package that people want – not just because that is what you have always done – the year 2024 presents new challenges and opportunities for HR professionals, necessitating a comprehensive approach to budgeting and strategy development.
Gone are the days of giving employees fruit on Fridays to keep them engaged. HR professionals need to be given real budgets to make real strategic changes to support their businesses through these difficult horizons.
In this article, we will explore key considerations for HR budget planning in 2024, including the importance of a people visioning strategy, future-proofing your organisation, developing your managers to be great people leaders, complying with legislation changes such as amendments to the right to request flexible working, calculating holiday pay and neonatal leave as part of reviewing your HR handbook and policies, optimising job roles, addressing job evaluation and equal pay claims, and implementing a competency framework for holistic HR management.
Creating a People Visioning Strategy
A people visioning strategy is the foundation upon which HR budget planning should be built. It outlines the organisation's long-term goals for its workforce and provides a roadmap for achieving those goals. In 2024, HR professionals must consider the following when creating their people visioning strategy:
– Talent Acquisition: Determine your organisation's talent needs, including skills, diversity, and cultural fit, and plan your recruitment efforts accordingly.
– Talent Development: Invest in training and development programs to upskill your workforce and prepare them for future roles and challenges.
– Retention and Engagement: Develop strategies to retain top talent, as losing skilled employees can be costly and disruptive.
– Succession Planning: Identify potential future leaders within your organisation and create plans to nurture their growth.
To download our Developing and Effective People Strategy click here – Winning the Battle for Talent | Make UK
Is Your Organisation Future-Proof?
HR professionals must assess whether their organisation is equipped to thrive in the future. This involves evaluating your company's ability to adapt to technological advancements, market shifts, and changing workforce dynamics. Consider the following questions:
– Digital Transformation: Are you investing in HR technology to streamline processes and improve employee experiences?
-AI (Artificial Intelligence): Do you embrace this? Do you know who is using AI in your business? Do you have a policy on how AI should be used in your business?
– Flexibility: Can your organisation adapt to remote work arrangements or flexible scheduling, if necessary to meet the new changes in flexible working requests?
– Skills and Competencies: Do your employees possess the skills needed for the future, and are you investing in their development?
– Leadership and Management Training: Do your managers and future leaders have the necessary skills to drive high performing teams?
Review of Handbook, Policies, and Contracts
Regular reviews of your HR handbook, policies, and employment contracts are essential to ensure legal compliance and alignment with the company's goals and values. In 2024, consider the following:
– Legal Compliance: Are your policies up to date with changing employment laws and regulations? Supreme Court ruling on holiday pay in Agnew | Make UK
– Inclusivity: Do your policies promote diversity, equity, and inclusion within the organisation?
– Employee Expectations: Do your policies and contracts clearly define employee expectations and rights?
Job Roles and Descriptions
Job roles should evolve with the changing needs of the organisation. In 2024, assess whether your job roles and descriptions are still relevant and effective:
– Job Design: Are your job roles designed to maximize efficiency and productivity?
– Skill Requirements: Have the skill requirements for various roles changed with technological advancements?
– Performance Expectations: Do job descriptions set clear performance expectations for employees?
Job Evaluation and Equal Pay Claims
Ensuring fair compensation and preventing equal pay claims is critical for HR professionals. Regularly evaluate your job roles and compensation structures:
– Job Evaluation: Are your job evaluation methods transparent and consistent?
– Equal Pay: Is there a gender pay gap in your organisation, and if so, what measures are in place to address it?
Competency Framework
A competency framework is a valuable tool that supports HR functions from recruitment to succession planning:
– Recruitment: Use competency frameworks to align candidate skills with job requirements.
– Performance Management: Assess employee performance based on established competencies.
– Succession Planning: Identify and develop employees with the potential to fill key roles.
In conclusion, HR budget planning for 2024 demands a holistic approach that considers both the organisation's immediate needs and its long-term vision. By creating a people visioning strategy, future-proofing the organisation, reviewing HR policies, optimising job roles, addressing compensation concerns, and implementing a competency framework, HR professionals can position their organisations for success in the years to come. Embracing these strategies ensures that HR remains a proactive force in driving organisational growth and sustainability.
Make UK HR and Employment Law have over 70 Barristers, Lawyers, and HR Consultants to support you every step of the way. Make UK has been around since 1896, with a 95% retention rate from our members – we are the biggest HR and Employment Law provider you have never heard of!
As a special offer, we are providing readers with a discount on our People Strategy Workshop for 2024 for only £995, if booked before December 2023. To claim this contact us [email protected] or 0808 168 5874 and quote 'People Strategy 2024'