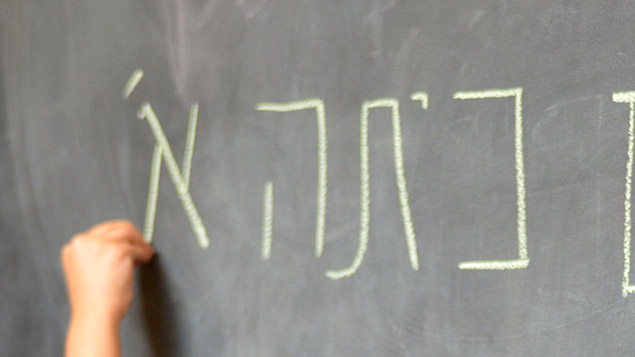 A school teacher has won a religious and sex discrimination claim against an Orthodox Jewish nursery which dismissed her for living with her boyfriend.
In Ms Z De Groen v Gan Menachem Hendon Ltd, a Watford employment tribunal found that nursery managers acted like an "overbearing mother and elder sister", the effect of which was "undoubtedly humiliating, degrading and offensive".
Religious discrimination
Ms De Groen grew up in an ultra-Orthodox Jewish household before moving to Israel, aged 16, having become "discontented with her community". When she returned three years later, she did not wish to return to the ultra-Orthodox way of life but still considered herself a practising Jew.
Private nursery Gan Menachem in Hendon employed Ms De Groen as a nursery teacher in 2012, later promoting her to team leader. Following a barbecue in May 2016, school parents discovered that Ms De Groen was cohabiting with her boyfriend, something the couple, since married, had not hidden.
After "four or five" parents complained and one threatened to withdraw their child from the nursery, managing director Mrs Toron and nursery manager Mrs Lieberman called a meeting with the claimant.
The tribunal ruling, published yesterday, said: "The claimant was distraught during and after the 27 June meeting and reasonably so. She was being probed about her private life in ways which suggested that she was behaving badly and foolishly. She felt as if she was back at school or being probed and questioned by her ultra-Orthodox mother.
"The conduct of the respondent after that meeting was equally offensive and hurtful to the claimant and continued her humiliation and degradation. Cohabitation was turned into a disciplinary matter and she was accused of lying, misleading and so forth, all of which were untrue."
The judge said the managers were dispensing wisdom (and some sympathy) as they saw it. However, in reality they sought impress upon the claimant their system of beliefs. "They would not have so behaved towards a male teacher. Both accepted that had they attempted to do so, they would have expected a man to have got up and walked out shortly after the meeting started," said the judge.
Two days after the meeting, the claimant met with the managers again to request an apology, which was refused. Instead the response was to send a letter commencing disciplinary proceedings, drafted by HR consultancy DAS, which provided employment advice to the nursery.
The judgment described the letter is "rather confused", alleging the claimant of "an act of SOSR (some other substantial reason)", specifically that the claimant was said to be acting in contravention of the nursery's ethos and religious beliefs, damaging its reputation and risking loss of income by parents withdrawing children.
The claimant was invited to a disciplinary hearing on 5 July. She continued working until she was signed off from 11 July to 24 July with stress. The hearing was postponed to 25 July. The claimant's dismissal followed a hearing by a "disciplinary panel" of one person from DAS in her absence on 26 July.
The tribunal judge also criticised the nursery's managers for suggesting that Ms De Groen could lie and deny living with her boyfriend.
He said: "It is repugnant to generally accepted standards of morality to require someone to lie, especially about matters so concerned with their protected human rights. We doubt that such a requirement could be justified, save perhaps in the most exceptional circumstances involving threats to life and limb."
Ms De Groen successfully claimed direct and indirect religious discrimination and direct sex discrimination and harassment. A remedy hearing will take place at a later date where compensation will be considered.