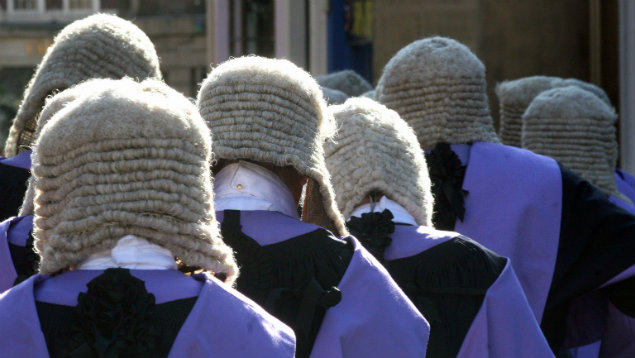 An employment tribunal has ruled that the Government discriminated against more than 200 judges when it implemented the transitional provisions for the new judicial pension scheme.
In April 2015, judges at various levels of the judiciary were moved from their existing pensions scheme to a new judicial pensions scheme with greatly reduced benefits.
However, transitional provisions allowed judges 58 years of age or over at the time to remain in the original scheme, and for judges between 55 and 57 years of age at the time to remain in the original scheme for an additional limited period.
As a result of the transfer, the highest-earning judges could incur hundreds of thousands of pounds in losses.
To replace the lost value to his or her pension, a judge would have to contribute at least an additional £30,000 per year.
Judges who were moved from the original scheme, or who were allowed to remain for a limited period only, claimed discrimination on the basis of age.
The judges also claimed indirect discrimination on the grounds of gender and race, as the younger cohort included a greater proportion of female and ethnic minority judges.
The Government argued that differential treatment was justified on the basis that the transitional provisions were meant to protect members who were closest to retirement.
However, the employment tribunal found that this was not a legitimate aim, as members who were closest to retirement were less adversely affected by the pension reforms and less in need of protection.
The employment tribunal also found that the transitional provisions were not a proportionate way of achieving the Government's stated aim.
Shubha Banerjee, solicitor at Leigh Day, said: "This is a great victory for our clients, many of whom sit alongside older judges who were appointed some years after them but who are, in effect, paid more purely because they are older.
"The fact that there is a significant number of female and BME judges in the younger group simply compounds the unfairness of the changes that were made to judicial pensions.
"According to Judicial Office Statistics, about one-third of all judges in England and Wales last year were female, and only 7% described themselves as from a black or other minority ethnic background."
Qian Mou, employment law editor at XpertHR said: "The Government's rationale for adopting the transitional provisions was largely to be consistent with other sectors where pensions reform and transitional provisions had been applied.
"The employment tribunal was very critical of this approach, as the Government had failed to consider the need for such protection and the impact it would have in the given context."
Firefighters have lodged a similar age discrimination pensions claim, which is currently being heard at an employment tribunal.