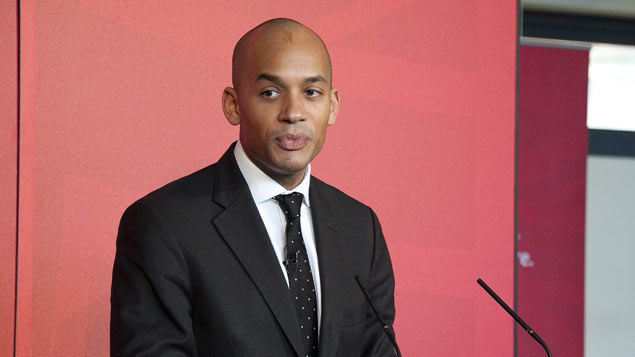 Labour has confirmed that it would abolish the current tribunal fees system with the publication of its workplace manifesto: A Better Plan for Britain's Workplaces.
The pledge was one of a number outlined in the 24-page document, but there was little indication of what the current system would be replaced with, or whether or not the party would abolish fees entirely if it came to power in May.
Labour said it would "ensure proper access to justice in the workplace by abolishing the Government's employment tribunal fee system, as part of reforms to create a system that is quicker for employers and employees, and cheaper for the taxpayer".
Going into further detail, it added: "[The current system] represents a significant barrier to workplace justice, and has failed to raise any money… We will ask Acas to oversee a process led by the CBI and the TUC to agree reforms to the system."
Earlier pledges from shadow business secretary Chuka Umunna fell short of a complete abolition of fees, but pressed for a thorough review of the system, which it deemed "unfair and unsustainable".
Beverley Sunderland, of Crossland Employment Solicitors said: "On the one hand Labour is saying it will abolish the current system, while on the other it is talking about Acas overseeing a reform – which is it?"
It was also revealed yesterday that Unison has been granted permission by the Court of Appeal to challenge a High Court decision refusing a judicial review on the lawfulness of tribunal fees.
Last December, if applied for a review of the fees regime, based on a sharp fall in claims since fees were introduced, but this was rejected.
The workplace manifesto was launched the same day that Labour leader Ed Miliband vowed to grant workers on zero hours contracts a fixed contract after 12 weeks of working regular hours.
It also confirmed the following pledges that might affect employers:
a plan to raise the national minimum wage to more than £8 by 2020, and introduce a new, lower 10p starting rate of tax;
an expectation that government suppliers pay staff the appropriate living wage;
to make it illegal to use agency workers to undercut wages of permanent employees, and to ban recruitment agencies from hiring only from overseas;
a plan to create thousands of new apprenticeships and introduce an "apprenticeship guarantee" for 18-year-olds who get the right grades to start a new, high-quality apprenticeship;
doubling paternity leave from two to four weeks, increasing the level of pay to the equivalent of a full week's work on the national minimum wage; and
a requirement for employee representation on remuneration committees, and for companies to publish the pay packages of the 10 highest-paid employees outside the boardroom.
Miliband said the measures detailed in the employment manifesto would be set out in Labour's first Queen's Speech, if it wins the general election.
TUC general secretary Frances O'Grady welcomed the points laid out in the manifesto. She said:
"Today's proposals will restore some much needed fairness and democracy to the workplace. Abolishing tribunal fees and exploitative zero-hours contracts will make it much harder for Britain's worst bosses to mistreat their staff and undercut good employers.
"And putting workers on to company pay committees will help regain public confidence in executive pay which has shot up by 26% in real terms in the life of this Government.
"We need employment rights that are fit for the 21st century and make people feel secure and productive at work. It is time to end the hire and fire culture of recent years."