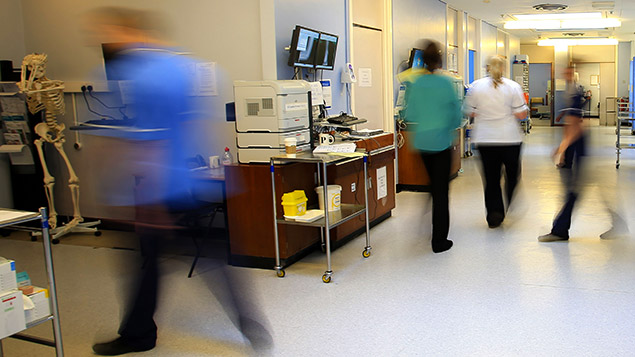 National policy and planning for the NHS workforce in England is "not fit for purpose" according to a report from the Health Foundation.
Increasing NHS workforce instability – caused by high staff turnover – is costing the health service financially as well as reducing patients' continuity of care. In some NHS trusts as much as 30% of staff are leaving each year, meaning "a huge amount" of time and money is being spent on recruitment, just to maintain the same headcount.
The report, Rising pressure: the NHS workforce challenge, found that the NHS workforce increased by 2% in the year to April 2017. There was a rise in managers and consultants but a fall in the number of nurses (0.2%) and GPs (0.7%).
Anita Charlesworth, director of research and economics at the Health Foundation, said: "There is a growing gap between rhetoric about the Government's ambitions to grow the NHS workforce, and the reality of falling numbers of nurses and GPs.
"This year has been characterised by a series of one-off announcements and initiatives, beset by unrealistic timescales and no overall strategy."
The report says that increasing admissions and decreasing nurse numbers risks overstretching nurses and undermining progress made in nurse numbers since 2013's Francis report.
There has been a drop of 1,220 students starting undergraduate nursing degrees in England this year, based on data from the end of the university clearing round. While the number of 18- and 19-year-olds increased, there has been a big fall in older students.
A Government target to recruit 2,000 GPs from overseas over the next three years appears to be failing as only 38 were recruited in the first six months of 2017.
"The challenges and risks ahead for the NHS are well known, and must be met by collective action, led by the Government, to put in place a coherent strategy to provide a sustainable workforce for the NHS," added Charlesworth.
"With winter approaching and staffing numbers in critical areas once again declining, the NHS will be relying on the efforts of its staff to meet the inevitable rising pressures. But in the long term, both the people working for and the people using the NHS deserve better."
Danny Mortimer, chief executive of NHS Employers, said: "Any indication that the NHS is becoming a less attractive place to work is a cause for concern. It's clear from this important report there is more work to be done in strengthening staff retention and reducing turnover to guard against future instability and protect services to our patients.
"While national support is important, particularly in relation to funding the training of existing staff (known as CPD), employers in the NHS are also taking action in their own organisations to reduce rates of staff leaving the NHS. To support this, NHS Employers recently published a guide to staff retention, sharing existing best practice to help all trusts to take rapid action.
"The issue of workforce instability has also been exacerbated by the uncertainty over the future of EU staff working in the health service, and we know it will be necessary to continue recruiting from Europe and elsewhere in the world, as it won't be possible to fill gaps with increased domestic supply in the immediate term."