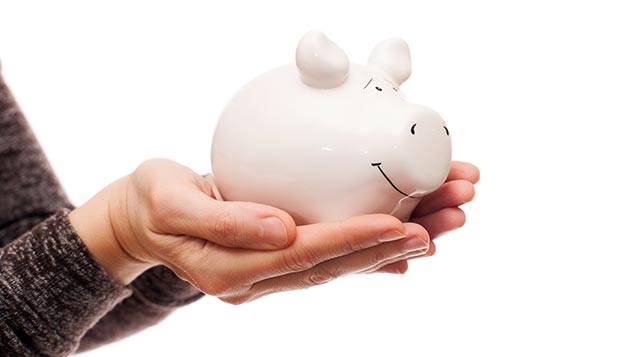 Almost one-third (29%) of female workers will receive a pay rise as a result of the new national living wage (NLW), according to a report by the Resolution Foundation.
National living wage facts
The national living wage, announced by the Government in July's Summer Budget, will increase pay for workers aged 25 and over from April 2016. Initially it will be set at £7.20, 50p above the national minimum wage, and it is expected to rise to around £9.35 by 2020.
It found that almost a quarter (23% of all employees, or 6 million workers) will receive some form of pay rise by the end of the decade as a result of the policy.
Of these, 3.2 million are currently earning less than the NLW and so will gain directly by having their pay lifted. The average annual gain will be £1,210.
Women are expected to account for 3.7 million of those receiving a pay rise, because a higher concentration of female workers are among the low paid.
However, because many more women work part time than men, male earners will record bigger annual gains in total pay than their female counterparts (£860 in 2020, compared with £690).
Conor D'Arcy, policy analyst at the Resolution Foundation, said: "The national living wage represents a much-needed boost to the wages of millions of low paid workers. Because of their concentration among the low paid, women will account for the majority of the winners. This will have a positive – though modest – effect on the gender pay gap, and will particularly help those working part time.
"With typical wages still only at their 2004 level in real terms, and the employment rate at an historic high, the case for boosting the wages of these workers is strong. However, the pace of NLW increases over the parliament will move our labour market into uncharted territory."
National living wage resources
The foundation estimates that a further 2.8 million employees who currently earn a salary at or above the NLW will also benefit from a "ripple effect", as employers aim to maintain pay gaps between different workers. The average cash gain for these employees will be £240 by 2020.
The report also sets out how the impact of the NLW will vary across the UK. Yorkshire and the Humber will be the most affected region, with over a quarter (28%) of those working there expected to benefit from the minimum wage top-up by 2020. The East Midlands (27%), West Midlands (27%), and Wales (27%) will also benefit.
However, the proportion of London-based employees that will see a salary increase stands at almost half this figure, at just 14%.