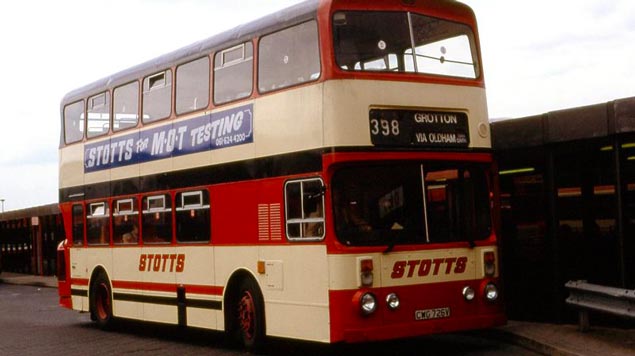 The Pensions Regulator is bringing the first pensions auto-enrolment prosecution over allegations that a bus company and its managing director deliberately avoided enrolling staff into a workplace pension scheme.
The UK's workplace pensions watchdog is accusing bus company Stotts Tours of failing to comply with its legal obligations in relation to enrolling 36 members of staff in a pension scheme.
Managing director Alan Stott is also accused of "consenting or conniving" in the bus company's offence, or allowing the offence to be committed by neglect.
Auto-enrolment legislation requires employers to provide eligible workers with a qualifying pension scheme, auto-enrol them into the scheme and make minimum levels of contributions to the workers' pensions.
The requirements have been phased in since 2012, with the majority of employers now under a legal obligation to provide a pension scheme.
By February 2018, all employers will be covered by the requirement to auto-enrol workers in pension schemes.
Auto-enrolment legislation is enforced by the Pensions Regulator. Its formal powers include issuing compliance notices, conducting inspections and issuing penalty fines to employers.
However, the Pensions Regulator can also initiate criminal proceedings against employers that "wilfully fail to comply" with the legislation, as well as directors who are implicated in any failure to comply with the law.
The case will take place at Brighton Magistrates' Court on 4 October 2017. This is the first time that the Pensions Regulator has launched a prosecution for these offences.
Employers that wilfully fail to comply with key auto-enrolment or re-enrolment duties or fail to enable staff to opt in to pension membership may be convicted of a criminal offence and subject to a fine and/or up to two years' imprisonment.
The Pensions Regulator has set out its compliance and enforcement strategy for pensions auto-enrolment, which set out how it enforces the auto-enrolment regime, using a system of statutory notices, fixed penalties and escalating fines. It also carries out spot checks on employers.