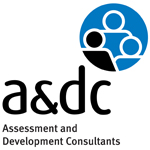 Virgin Money has won the 2016 Personnel Today Award for Talent Management, sponsored by a&dc. Here we look at all our finalists' submissions, beginning with our winner.

---
WINNER
Virgin Money
About the organisation
Virgin Money is a financial services brand, which currently has four million customers in the UK. Originally established under Virgin Direct in 1995, it rapidly expanded, rebranded as "Virgin Money" and purchased Northern Rock in 2012.
The challenge
Award for Talent Management – the judges
Michael Jenkins, CEO, Roffey Park
Alan Warner, Albany OD
Following the acquisition of Northern Rock in 2012, senior roles were filled through a number of external appointments, given the pace of change required and a lack of "ready" capability.
While it was planning to float on the stock market in 2015, it was important for the organisation identify and develop an internal talent pipeline of leaders to transform the future capability of Virgin Money. It also needed to align its approach to developing future leaders with its inclusive, "Everyone's Better Off" culture.
What the organisation did
Launched the Talent Map approach, demonstrating how it would develop all colleagues using tailored strategies.
Business areas identified colleagues who were high performers and demonstrated their potential to be a "future business leader" using the ACE model (Aspiration to progress, Capability do so, sufficiently Engaged). Successful colleagues attended a two-day development centre.
As well as observed assessment against a behavioural framework, the Centre's activities included: coaching a local wheelchair basketball team; taking part in a peacekeeping scenario with an actor on "tv satellite" link playing the soldier in the field of battle; presenting to the executive team on building the commercial/community impact of the "Virgin Money Cyclone", a cycling event the company sponsors in Newcastle.
From the attendees, selected colleagues ready to join the Future Business Leaders (FBL) programme – a five-stage, 18-month programme supported by peer learning and coaching. Those not ready for this received intensive development planning.
Modules of the FBL programme included: understanding self to better lead others; communicating with impact; influential leadership; and resilient leaders to resilient organisations.
Programme culminated in the WOW Celebration event, attended by members of the executive team and VIP guests.
Benefits and achievements
97.5% retention rate for those identified as future talent and nine internal promotions into leadership positions, saving around £300,000 on external recruitment costs.
Over 4,700 hours of development targeted at future leaders of the bank.
Fourteen FBLs are actively supporting others' development as coaches; six are acting as mentors to apprentices and 12 are involved in assessing new talent.
FBLs have been involved in successful business projects such as promoting the "Gender Agenda" diversity and inclusion group, a book on women in financial services and a "Mat App" to support connection with the bank for those on maternity leave.
Delivered "Strive2Thrive" Challenge event, supporting Newcastle school leavers to prepare for their first step into employment.
Judges' comments
"A concrete and tangible approach to talent management focusing on the Future Business Leaders Programme."
RUNNERS-UP
AB Sugar
About the organisation
AB Sugar is a group of businesses that is part of Associated British Foods, the international ingredients and retail group. It operates across 29 plants in 10 countries and employs around 40,000 people. The heart of the business is making and selling sugar, but it also makes "co-products" such as animal feed.
The challenge
The company faces a continually changing environment with many opportunities and challenges, such as changes to the EU sugar regime. These changes will see the abolition of production quotas, the EU sugar market becoming more volatile, and new trade flows within the EU and beyond. AB Sugar needed to ensure it had the right people and technical skills in place, as well as improve internal promotion into leadership roles.
What the organisation did
Created "Talent Temple" as an overarching strategy, including quarterly talent reviews in each business unit, and bringing greater consistency.
Made performance reviews and career conversations more consistent, and aligned to the business strategy. They must include rigorous follow-up to ensure people do what they say they will.
Developed Communities of Practice (CoP) – opportunities to create personal and professional networks of individuals and groups.
Created an infrastructure for management and leadership development and encouraged employees to be the lead partner in their own career growth.
International Experience Programme (IEP): employees can take part in a six-month placement with another business unit in a different country.
Talent Talks: high-potential employees are assigned an executive sponsor, who conducts a career conversation with them to inspire them on their career journey.
ABF development programmes: active participation in global programmes supported by the parent company, which aim to fast-track high potential staff and provide individuals with greater visibility to the opportunities available within the Group. These include the Women in Business Education Forum, mentoring programmes, Finance Development Programme, Executive Development Programme and the China Acceleration Programme.
Benefits and achievements
More internal recruitment has provided stability for the organisation and allowed some of the major initiatives taking place across the group to be executed quickly and effectively.
IEP has seen 38 participants to date and 100% of them agreed they had made additional contacts and increased their knowledge and skills, benefiting them back in their home country.
CoP initiative delivered a bespoke social network site with more than 1,600 users, which equates to around 15,000 years of shared experience. Last year the number of posts on the site increased by 100% and the top 10 discussions received around 4,000 views.
Increased interaction means that: 79% of members are comfortable sharing work problems with colleagues through the community, encouraging knowledge transfer between businesses and countries; 75% of members have discovered new ideas from their network, building on their own skills and knowledge; and 44% of members have implemented new practices as a result.
Annual Focus Awards, designed to recognise and share exceptional projects, have also continued to grow. The majority of projects are being led or strongly supported by individuals from within the talent pipeline.
Judges' comments
"A solid approach with some encouraging results."
---
Warwickshire County Council
About the organisation
Warwickshire is one of the fastest growing commercial regions in the UK, and the County Council is the largest employer in the area, employing 18,000 people with a total spend of more than £670 million.
The challenge
Warwickshire schools wanted to seek whatever competitive advantage they could to influence the best possible Ofsted inspection outcome and improve the performance of schools. In 2014, Warwickshire schools' overall performance was below its comparators and rapid improvement was required. The council made the decision to work together with Warwickshire schools to "grow its own" talent and rise to the challenge.
What the organisation did
Identified a number of goals including: filling the gap left by experienced school leaders, managers and teachers who would be retiring within the next 10 years; develop more flexible working practices; meet individual employee's expectations for progression and variety in their career; fill shortage vacancies and work collaboratively with groups of schools (known as consortiums) to widen and share development opportunities.
Examined HR approaches used by Warwickshire schools and held focus group on how talent management strategies could be improved and made more consistent.
Developed a toolkit tailored to the needs of schools based on this feedback, including a new talent management grid.
Offered ad-hoc coaching sessions to assist in strategic staff planning.
Encouraged schools to network with neighbouring and feeder schools, providing a greater variety of development opportunities.
Benefits and achievements
Headteachers report a better ability to identify rising stars and future development opportunities.
Feedback from headteachers included: "The opportunities within the wider groupings of schools are now providing some unique opportunities to attract and grow our own talent and more effectively address certain skill shortages at source."
Number of schools have been commended in Ofsted reports for their structured approach to talent management.
Percentage of schools judged "Good" or "Outstanding" has risen from 72% to 86% and from 82% to 91% in special schools.
Ofsted feedback said: "Senior leaders and subject leaders are openly ambitious about their drive to create an outstanding school. In order to assist and promote this aim, the school leadership team has developed a system for identifying and nurturing staff talent."
Judges' comments
"A really valuable contribution to the critical issue facing the country of developing effective leaders in schools."
---
NPS Group
About the organisation
NPS delivers a comprehensive and flexible range of property services, tailored to meet the needs of both public- and private-sector clients across the UK. The companies within NPS Group are wholly owned by the public sector, with partner authorities enjoying a share in the companies' success.
The challenge
In 2014, NPS Group brought together traditional recruitment and development functions, launching a talent management strategy aligned to the business' five-year strategic plan. This was done through the "Talent Team" at NPS, who were challenged with ensuring there was a holistic and proactive approach to identifying, attracting, developing and retaining talent.
What the organisation did
Developed school engagement programme with STEM ambassadors as part of the STEMNET programme, aimed at fostering an interest in science, technology, engineering and maths among school-age children by bringing the subjects to life and providing an understanding of the kinds of careers on offer.
Launched central graduate programme with a carefully planned attraction campaign that generated over 400 applicants.
Selected candidates will be offered an intense two-year programme where they will gain exposure to our range of disciplines and locations within NPS, and will be supported to achieve Chartered status within two years.
Set up the Future Leaders Academy and selected nine high-potential employees. This project received senior sponsorship from the group chief executive who was involved in the selection decisions.
The "Academy" is a two-year programme in which participants are given exposure to the types to decisions and projects that a leader would be responsible for. Activities so far include a development centre set on a yacht, executive coaching, senior mentoring, live projects to take participants out of their comfort zones; and involvement in a competition sponsored by the Construction Industry Training Board.
Introduced a new learning management system and redesigned the online appraisal.
Benefits and achievements
Two of the future leaders participants have already been promoted.
Saved in excess of £130,000 that would have been spent on external recruitment by offering development opportunities internally.
Direct recruit of a graduate from attendance at Future Female Engineers Event, proving raised profile of employer brand.
Judges' comments
"Good holistic approach, good outcomes."
---
Capita
About the organisation
Capita is a FTSE top 30 business process outsourcing and professional services company, with around 75,000 employees. It is hugely diverse, both in terms of the businesses areas it operates in and the size of businesses that the company is made up of, which range from 30 to 10,000 people.
The challenge
Capita is an organisation where talent management has historically operated in a very informal way, in the belief that senior managers are best-placed to manage their key talent. It is a highly federated business and huge levels of control are delegated to numerous managing directors, of which there are around 250. It needed to make talent management across the business more consistent and improve cross-business mobility and succession planning.
What the organisation did
Identified that technology would play a central role in improving talent management, and chose Success Factors to underpin this.
Decided on four key metrics for measuring talent: performance; potential; risk of loss and impact of loss.
Conducted divisional succession planning and talent review session, facilitated by Group Talent department – this was to demonstrate the system and show how to populate information.
Summarised the whole company picture and presented it to the main board: CEO, two chief operating officers, CFO and group business development director.
As a way of presenting the information, came up with idea of "Talent War Room", a play on McKinsey's concept of "war for talent"; each member of the board was asked to annotate and comment on the display.
Produced matrix grids for managing director (MD) level and level below, with a succession summary for all divisional MDs and overall summary of key risk areas and high-potential employees.
Benefits and achievements
A consistent process, approach and language for talent management across Capita's ten UK divisions.
Where the divisional review sessions have highlighted key risk areas where there is no internal succession, external talent pipelining activity is taking place to mitigate the risk.
Clear KPIs have been identified in order to monitor progress. For example, the company has identified "ready now" successors for MD roles, with a target to increase this to 45% by the end of the year.
Cross business unit and cross-divisional successors identified for some roles and development activities in place to support these employees.
Key high-potential talent identified and action plan in place to develop them. Targeted tracking of exit data for those in high-scoring boxes for performance/potential on the nine-box matrix.
Judges' comments
"A good approach with the fruits to come in future."
---
Vale of Glamorgan Council
About the organisation
The Vale of Glamorgan Council is the governing body for the Vale of Glamorgan, a county borough in Wales. Its economy is based largely on agriculture and chemicals, and it is the southernmost unitary authority in Wales.
The challenge
In previous years, the Council had sent employees to an annual "summer school", hosted by Academi Wales and designed for leaders across the whole Welsh public sector. Employees returned to the Council with vigour, new ideas and renewed energy. However, the challenge was to ensure the positive effects of this intervention were sustained, internalised and accessible to a wider number of employees.
What the organisation did
Came up with The Leadership Café, a leadership and management development programme. The aim was to create an informal café-style environment for employees to discuss and share leadership issues and commission examples of good practice.
The café is run by a small co-ordinating group of interested employees and open to any employee from across the Council. It is aimed at employees who are leaders, aspiring leaders or those simply interested in leadership.
It is run on a voluntary basis, a no-cost basis and "low-industry" basis, that is, the virtue is the thirst for knowledge and a passion for sharing and not the technical quality of a PowerPoint presentation.
Delivered sessions on topics including: the seven habits of effective leadership; the power of positive thinking; nudge theory; future leadership challenges; and emotional intelligence.
Benefits and achievements
Each session has been full and pre-booking is now a prerequisite. 275 different employees have attended the café with an average growth rate in attendance of 17%.
The café has served to highlight previously untapped skills and identify the potential leaders of the council's future. It has effectively proved to be a vehicle for "real-time" succession planning.
Success so far means the café will be broadened to include lunchtime and breakfast events in order to improve access.
Value of the café shown at Cabinet and Scrutiny Committee level, as well as support from the corporate management team.
Other local authorities are keen to adopt a similar model. It has also been endorsed by the Wales Audit Office.
Judges' comments
"A lovely, innovative, low-cost, inclusive approach to developing leadership knowledge and capability as one critical aspect of talent management."
---
Medway Council
About the organisation
Medway Council is the local authority of Medway in Kent. The main towns it covers are Strood, Rochester, Chatham, Gillingham, and Rainham.
The challenge
Jobs in the education sector are becoming increasingly hard to fill. In 2014, Ofsted reported a 16% decrease in the number of new teachers in the previous five years and in 2015 the Education Select Committee began an inquiry following a 7% decrease in initial teacher training applicants. Like many other local authorities, Medway Council faced challenges in filling teaching roles, and needed to make more of its prime location, just outside London.
What the organisation did
Working with recruitment experts Jobsgopublic, it embarked on an innovative talent management project which would completely revamp the recruitment process.
Set targets to: move 50% of schools to an online recruitment process in the first 12 months; build a talent pool of 200 qualified and talented teachers; and improve the number of applications for teaching positions.
Researched what recruits wanted from the hiring process and set out to give schools the best tools to successfully recruit the best teachers. Many Medway schools were using offline application forms, while 80% of users felt they would prefer to apply online.
Partnered with Jobsgopublic to create full applicant tracking system, with online application form and basic features provided free of charge.
Offered free workshops for schools on how they could revolutionise their recruitment methods. This included presenting the survey results, advice on how to write an impactful job advert, social media advice and information on the new online application process.
Benefits and achievements
Seven in ten (against a target of 50%) schools have moved to an online recruitment process, five months ahead of plan.
Medway now has too much talent to choose from, with 259 teachers in the talent pool (against a target of 200).
Application numbers have improved to an average of 11 per vacancy. This compares to average applications between 0 and three elsewhere in the industry.
Creation of a talent pool means Medway can engage with candidates while they are studying and capture candidates throughout the year, even when there aren't vacancies.
Regular engagement with potential recruits through communications and events means candidates are more likely to apply when a vacancy arises.
Judges' comments
"A very solid approach to attracting and managing talent through an excellent partnering arrangement. The results were captured in an effective and meaningful way."