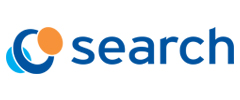 A successful transformation strategy helped the water supplier make a splash in this category, but the runners-up offered formidable opposition. This year the award is sponsored by Search. 
WINNER
Anglian Water
One of eastern England's largest employers with 4,800 staff and partners employing 7,000 people, Anglian Water instigated its Transforming our Leadership (ToL) programme in response to a changing operating environment. The water utility market saw a major shift since April 2017 when commercial organisations were allowed to consolidate multiple contracts for water services in different parts of the country into a contract with a single provider.
Judges: Award for Excellence in Learning and Development
Laura Overton Towards Maturity
Rob Moss Personnel Today
It was decided that leaders were required who could innovate, thrive in volatile scenarios and build great teams. The two-year ToL scheme has seen Anglian work with training provider Lane4 which helped design a programme covering change, resilience, innovation and collaboration and commercial acumen. Lane4 worked with its business and sports connections through Loughborough University to design the programme. Eight cohorts of leaders met for five two-day workshops and three two-day leadership group events with at least one board member present in each cohort.
Lane4 drew on insights and scenarios from elite sports as the context for learning, incorporating activities such as wheelchair basketball, and pro sports coaches demonstrated team roles and how to create a nurturing and encouraging environment.
Results show that figures for retention, sickness and accident frequency have all improved and Anglian in 2016-17 enjoyed its most successful year yet for factors including customer service and leakage rate. Leaders have responded favourably to the programme: "I have more tools in my armoury" and "My group is made up of diverse personalities who bring a fresh perspective to issues," were two comments from senior staff.
RUNNERS-UP
BNP Paribas
With 192,000 employees and a presence in 74 countries, BNP Paribas needs to be able to deliver its brand promise to be "the bank for a changing world". In 2014 it felt its talent pipeline was not properly aligned to business needs, in particular technical training for graduates was not hitting the mark.
The solution was to implement a learning and development programme with far more business involvement. A model was identified within the business that could be adapted and scaled up. The result, in late 2015, was the Global Markets Academy (GMA). This consists of a three-day Global Launch Conference and Academy Modules (bespoke modules consisting of desk learning, classroom learning, e-learning and projects). The GMA has grown substantially to cover all business lines.
BNP Paribas has benefited significantly from the growth of the GMA, with 100% of graduate line managers saying it adds value to the business. There has also been £100,000 in savings from developing training in-house rather than through external suppliers. It has also raised the profile of early careers at the most senior levels of the bank.
Great Western Railway
With a new franchise and a £7.5bn transformation plan afoot, Great Western Railway needed to ensure its people were well prepared and customers were well looked after. As a strategic priority it was decided to launch the concept of Great People with the aims of: maximising colleague development and engagement; instigating culture change; delivering service excellence and transitioning the business from old to new. A Leadership Development Programme was key to cultivating Great Leaders.
An external provider, MTD Management, was appointed to provide training. It was decided to deliver the programme in phases so as to allowing cultural change to seep into everyday activity. The first cohort included 80 senior and 220 middle managers who began the scheme with one-to-one coaching sessions where each leader's 360 feedback was assessed. Training days, feedback sessions and embedded learning has followed with a sign-off session to conclude the programme. Some 300 leaders have so far been trained.
Results have been highly promising, with substantial increases of manager confidence, improved safety, time savings and revenue increases. Training days have increased by 28% and colleague engagement figures, pride in the company, belief in development opportunities within the company and customer satisfaction figures have all surged.
Lloyds Banking Group
The bank became dissatisfied with traditional classroom learning around five years ago because of high costs, length of time spent on delivery and inconsistent results so it began looking for a centralised learning function. Skillsoft was chosen as the online learning program with the most flexibility.
Skillsoft was able to provide a streamlined, consistent way to train Lloyds' 12,000-plus leaders partly through its ability to be tailored to meet individual requirements and competencies. It has helped identify skills gaps and allows users to navigate swiftly to the most pertinent books, online courses and videos for them.
The bank has found that the implementation of Skillsoft has enabled leaders to achieve best practice and make far more efficient use of their time. As a result of its advantages only 30% of learning is now done face-to-face and the learning team has fallen from 650 in 2012 to 65 now. The program's implementation has led the bank to be more able to identify top talent, promote the best talent within and establish a culture of continuous learning.
ODEON Cinemas Group
The organisation recognised that there was a wealth of knowledge and expertise within the business from new starters to seasoned colleagues. It also saw that to meet the brand's promise to encourage continuous learning, new ways of doing things and colleague empowerment, that this wealth needed extracting somehow.
The result was Sharetember, a project designed for one month that would unlock knowledge and convert it into small chunks to be shared over the four weeks. This learning would be stored online so it could be reused. A microsite was set up for this purpose.
The initial Sharetember was held in September 2016. Throughout the month, the HR team asked colleagues to be curious and find out more from each other about ODEON's four pillars: Retail, Guest, Market Leaders and People. The resulting learning was posted on a sharing wall and the online portals as time progressed. Materials were produced to bring the month to life and give it a physical presence.
The results have been impressive. In effect a reusable knowledge library has been created that ties in with the company's learning and development approach, Our Incredible Discovery, which focuses on outcomes as opposed to training courses. More than 800 learning snapshots were created and shared and 45,000 hours dedicated to learning and development. Engagement and survey scores are described as "sensational" by the company and net promoter scores from guests have risen by up to 20%.
Peninsula
This employment law, tax and health and safety consultancy has 1,000 employees and is constantly expanding but a few years ago realised it was not developing people in a systematic fashion. Attendance at scheduled meetings was mediocre and induction training in classrooms had become stale. It was decided that training needed to be realigned with business objectives and, among other measures, a learning and development strategy and map was put in place and buy-in gained from team managers. The strategy was named WOW.
Initiatives included a Next Step team leader programme, soft skills training to focus on customer service, incentives to encourage competition, leadership away days, Mull it Over learning sessions and Involvement in Learning at Work week (including karate, make-up, languages and tai chi). One to one coaching was introduced and an intranet developed.
Clear improvements have been recorded across the business as a consequence of the strategy. Employees' knowledge scores have shot up, their awareness on how learning and development supports them in their roles has improved, participation in some aspects of training has risen from 64% to 90% and 37 successful CIPD level 7 Employment Law awards have been made. Furthermore, integration of graduates has improved across all KPI areas and there are far fewer tribunal losses linked to advice because of the more knowledgeable workforce.
The entire WOW initiative, says Peninsula, has taught the consultancy about the need to invest in learning, and that listening to staff and the business is more important than buying in the best training or software.
SuperGroup
The fashion retailer had found itself expanding so rapidly that it had little time to develop its teams. Low levels of engagement, poor retention, a lack of product knowledge and mediocre customer service were all present. The firm understood that only a programme that was immersive and fun, that could be delivered in a fast-paced retail environment would achieve the transformation it was seeking.
A Sales and Service (SAS) programme was developed to address the company's four "pillars": passion for the brand; product knowledge; personalised service; and positive selling attitude. Knowledge is developed through interactivity, game playing, video and social media. Behaviour and skills training uses scenarios, card games and real life practice. There's a focus on great sales as opposed to hard sell. Crucially, at every store, a manager is allocated as a Sales and Service champion to become a mentor and driver for training and driver for training.
SAS has been rolled out in the UK, US, Germany, the Netherlands, Scandinavia and China and has allowed a learning culture to grow across SuperGroup's retain and wholesale businesses. New SAS games are dispatched each month and Instagram bristles with content connected to the scheme. Half year results this year have shown a 25% increase in sales over last year and the company has seen that, linked to its customer insight programme, when all four pillars are achieved favourable customer satisfaction scores, better revenue and staff satisfaction results are recorded.
Teams feel more confident, according to surveys, and pride, passion and achievements are shared far more now on social media.
Virgin Money
Following the acquisition of Northern Rock in 2012, the pace of change and lack of ready capability meant senior roles at the bank were filled largely through external appointments. In 2014 Virgin identified a need to deliver an inclusive and all-encompassing approach to developing itself through its people. It also had to ensure it had the people capability to carry out the strategic plan it had committed upon going public, with an increasingly diverse representation in senior roles. The creation of career opportunities for colleagues was the goal.
A complete learning strategy has been developed in response. This has seen development paths created to equip colleagues to perform better in their roles, covering technical requirements for the role and personal skills development. The development team worked with individual departments to create appropriate role-based curriculums.
Twelve-month programmes for newly appointed people managers and aspiring managers were developed, the latter ensuring that a ready pool of managers would come into being. An immersive development centre was set up that measures employees' future potential to match brand expectations with behavioural assessment. A 12-month transitions programme for emerging talent and an 18-month future business leaders scheme have also been created. The programmes involve outside organisations in sport, theatre and even sessions with prisons.
The strategy has succeeded in shifting Virgin Money's focus from capabilities it currently has to capabilities it will need in the future. There is a 97.5% retention rate for those who have participated; one in three of all vacancies are filled internally and there have been 20 internal promotions into leadership positions, saving £400,000. There has been a more than 30% increase in colleagues reporting they received the right training to help them excel in their jobs.