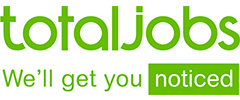 Property giant Countrywide took top billing in this flagship category of the Personnel Today Awards 2017, but it was a close run thing for the judges who were also deeply impressed by the achievements of each of the shortlisted teams. The HR Team of the Year award was sponsored by totaljobs.
Winner
Countrywide
Having predominantly grown through mergers and acquisitions, property giant Countrywide had a small HR team. With high levels of attrition, limited people integration, inconsistent rewards, benefits and learning opportunities alongside a lack of communication and engagement, it was clear that it needed to focus on its people more effectively to improve customer experience. It was decided that Countrywide should be a "great place to work" and a change programme was required to alter perceptions of the estate agency industry.
A major effort was mounted to improve talent development and acquisition, reward and recognition, communication and engagement. Teams were created in these areas and awards schemes launched, such as High Five, which have helped colleagues understand expectations across the group with 8,000 nominations.
Among other initiatives, a careers website was created, a strategic review of rewards and benefits carried out a colleague programme, Under One Roof, was launched offering discounts on fees for home moving that has led to savings for colleagues of £1.8 million.
Impacts have been rapid: attrition is down 4.3% year on year, and a 31% reduction in leavers within first year of service. Employee relations cases have fallen 30% and payroll and systems improvements have led to a 40% cut in errors and queries.
Runners-up
Parkdean Resorts
Only formed in November 2015 after a merger, Newcastle upon Tyne-based Parkdean runs 73 award-winning holiday parks in England, Wales and Scotland and employs 1,600 established and 6,000 seasonal staff in peak season. The team is passionate about "growing our own" and has forged relationships with local education providers for apprenticeships and student work placements.
The judges
Jabbar Sarda HR director, BBC Studios
Neil Morrison HR director, Severn Trent
Gill Quinton executive director (resources), Buckinghamshire County Council
The team's key challenge has been to integrate its merged businesses without interruption to service delivery. The HR team created two centres of excellence to allow experts to focus on revenue streams and embed new ways of working.
The team needed to work collaboratively to support the business through a three-year people strategy in order to create consistency, gain trust and buy-in from employees. A pulse survey and listening groups were launched to ensure staff's concerns were heard and a talent pipeline established.
The graduate programme Inspiring Our Next was expanded, while the apprenticeship programme offered 52 people quality training and mentoring. A major effort has been made on employee engagement with "recognition cafes" and several awards schemes. Team members who had made an outstanding contribution to the company were rewarded with a trip to Sun City, South Africa while other team went on trips to Prague, Dublin and Puerto Banus in recognition of excellent service delivery.
Connect Health
The UK's largest provider of community musculoskeletal physiotherapy has grown from employing 215 people two years ago to 400 people now. Back in early 2016 the organisation felt it lacked a clear strategy despite being on the cusp of major growth. Results of a staff survey were disappointing and attrition was running at over 30%.
A new HR director was appointed to provide a clearer vision and improve all aspects of employees' experience of the firm. Focus groups have been held involving almost all staff, and the HR team, through consultation with senior managers, has established new values of being people-centred, pioneering, dynamic and high quality.
New teams have been created to support growth, including business innovation, business intelligence and IT. Existing teams including HR, finance, and operations have been strengthened.
The learning team runs a university strategy, allowing Connect to access student placements, co-sponsoring of a PHD, research and development opportunities for colleagues. The HR team has also developed a clinical career pathway for graduates, providing a clear route from graduate to physiotherapist to consultant, management or clinical leadership.
Retention has improved by more than 10% the launch of a new HR system has cut the time spent on admin by over 25%.
North Yorkshire County Council
NYCC is among the country's larger LAs, serving 600,000 predominantly rural residents including 375 schools. The Academies Act shifted the educational landscape and the council found its model for service delivery unsuited to the new commercial-, competitive- and efficiency-driven environment. Determined competitors saw opportunities to target NYCC schools with aggressive marketing strategies.
Bordering local authorities are no longer offering HR provision to schools, using private sector solutions instead. But not NYCC, which has invested £200,000 in key team appointments, including five new starters since February.
The team has become highly successful in securing new business from independent, multi-academy trusts, early years and standalone academies, resulting in a thriving traded service that is still a proud part of NYCC. But the council considers its maintained schools are still key, and aims to provide the same high standards to all of its clients. The result of this is that the maintained schools become the strongest advocates to potential new clients.
NYCC's HR is setting the pace for 30 other LA-traded services, demonstrating how a previously funded service can become a viable business. Retaining existing customers generates over £590,000 a year and, in the last year, contracts worth over £200,000 have been secured from new clients – taking turnover above £890,000 a year and in-year surplus over £160,000 carried forward.
Mercedes-Benz
In 2016 Mercedes UK became the pilot for a major restructuring by parent company Daimler. The UK operation's franchise network was expanding through the transfer of its Birmingham and Manchester retail sites to a Chinese investor, with 10 locations and 600 employees affected – an unsettling time for staff.
The 38-strong HR team was tasked with delivering a strategy to help the company succeed amid so much change. Staff in the UK had found themselves working at a smaller company so initiatives were launched to improve communication, career development, rotation of roles, and recruitment. Forums and consultations were held, and work was undertaken with the new investor to ensure the extensive employee benefits could be replicated.
The cultural change programme, Leadership 2020, was launched to help deliver the changes needed in the wake of the restructuring and the team worked hard to ensure every employee could see and understand the reasons behind the programme and what the changes meant for them. The outcome has been positive: Mercedes UK has had a record-breaking year financially; there has been no loss of talent; improved customer satisfaction; and the restructure is now being used as a template for other countries where Daimler operates.
Lawn Tennis Association
Faced with a decline in tennis participation and criticism by leading players like Andy Murray, the LTA brought in a new HR director to kickstart a strategic shift. A new vision, culture, framework, set of values have been developed, which have delivered excellent results including a dramatic improvement in tennis participation (up to 5.2% from -5.4% – but currently +8% this year) and 85% colleague engagement.
Training is now delivered in bite-sized chunks, a staff suggestion scheme implemented, flexible working and secondment opportunities organised, HR surgeries held to provide teams with specialist advice and a rise in mentoring. An HR lead for volunteers has been appointed, ensuring that the LTA's thousands of volunteers feel part of the organisation.
The results have included: much higher parent and coach satisfaction ratings; an NSPCC award for diversity and inclusion; reduced insurance costs by £20,000; reduced labour turnover (from 32% to 15%); and more effective workforce planning and succession.
TrustFord
This is the UK's largest, dedicated Ford dealer group, operating 60 dealership sites across the UK. Over the past five years it has recruited sales executives on the basis of behaviours, focusing on candidates' communicative sales skills and consultative care rather than prior experience and performance. The organisation also removes all names and ages from application forms before assessing characteristics. This has helped the company gain the best talent without excluding people due to lack of experience.
In 2013 TrustFord identified an increasing number of newcomers leaving within the first six months of employment. The drop-out rate brought challenges in continuity of business and high recruitment costs. In response it invested time and energy evolving its culture and creating a dedicated long-term recruitment and retention solution. Exit interview data revealed that new colleague inductions were fragmented and inconsistent, with sales executives and service advisors taking a long time to settle in.
An Induction Academy was introduced, a residential on-boarding course where all new colleagues receive two to eight days' training. In the last 12 months 715 colleagues have attended the academy including those who have switched roles. As a result of this, and other measures in learning and development, benefits, recognition and engagement, annual staff turnover has fallen from 26% in 2014 to 21% in 2016, and recruitment spending has fallen from £672,000 in 2014 to £519,000 in 2016.
SAP UK
SAP needed a large-scale, global initiative to attract the best talent given it is not a consumer company with a recognised "sexy" brand. In 2016 it introduced the most substantial redesign of its employment brand in its history. It developed a new employee value proposition; new assessments for early talent and young professionals; global photo competitions; and a Facebook recruitment game and assessment app.
All aspects of this programme proved successful, with 159 employer and recruitment awards won in 2016. The firm's Glassdoor rating has risen from 3.7 in 2015 to 4.2 in August 2016. Candidate assessment figures (33,000) and social media engagement figures were both highly encouraging and hiring goals (20,000) were reached.
More starters have passed their probation (99.9%), and there have also been increases in the speed of internal promotions, annual performance appraisal scores, time to hire, and growth in the numbers of outstanding and extraordinary performers.