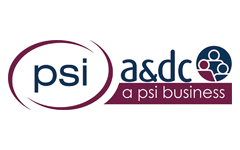 We look at the achievements of the ODEON Cinemas Group in promoting talent and radically altering its selection, motivation and development strategies. The runners-up in a category of the Personnel Today Awards 2017 sponsored by a&dc also impressed judges with their spark and desire to improve.
Winner
ODEON Cinemas Group
In 2016 the group launched a five-year plan to "tear up the rule book", with the aim of attracting and retaining the best people and improve staff motivation. Surveys had revealed staff's wishes for more clarity on career paths and more opportunities for development.
A key response to this was the creation of "brand heroes": the best and brightest brand advocates who are now being fast tracked as future leaders. Using a film theme of superheroes nominations were sought for those with superpowers. Staff could nominate themselves with their manager's agreement, through short videos. Nearly 220 stars were thus identified across the group who would be able to quickly step into a supervisory or management role with coaching and support.
For eight months these employees were involved in a programme of challenges and insight workshops, working on business problems facing ODEON. It involved all areas of the business so that the heroes gained a 360-degree view of the cinema process. During this period they were regularly mentored.
A shared learning month has been created, Sharetember, with an online platform onto which staff can upload videos with insights into how best to carry out the various cinema roles.
The fast track concept has now been expanded to the first level of cinema management, guest experience supervisors, and the identification of "experience heroes", for which more than 100 applications were received.
Results have been impressive: nearly half of the heroes were promoted after the eight month programme (amounting to 5,000 hours of learning). A further 30% will be ready to move up when roles become available.
Runners-up
Renault Retail Group
In many areas of the automotive sector, many staff are not graduates and can lack the knowledge to help them progress within a company. The Renault team met with automotive expert and Loughborough university professor of retail management Jim Saker in 2014 to address the issues.
The group has now introduced personal development programmes to improve staff knowledge of automotive industry best practice, improve succession planning, help staff see beyond their particular department and to understand the wider market and increase staff retention.
Since then, the company has put 37 people through the Certificate and Diploma in Automotive Retail Management programme. This has generated a retention rate beyond the HR team's expectations, with 97% of engaged employees remaining in the organisation. But more importantly the programmes have improved succession planning, with a promotion rate of 68%.
The judges
Michael Jenkins chief executive, Roffey Park Institute
Gill Quinton executive director (resources), Buckinghamshire County Council
Since 2014, Renault Retail Group has saved thousands of pounds in recruitment fees by being able to promote from within. It has also reduced employee labour turnover in managerial positions by 30%.
The personal development programmes have also been an effective recruitment tool helping Renault Retail Group UK to differentiate its employment proposition from its competitors.
Worcestershire County Council
With local authorities consistently being asked to provide better services with less resource, Worcestershire County Council (WCC) in late 2015 put forward "workforce 2020" principles to improve the capability and capacity of its staff. This included a Talent Management Framework to deliver strong succession planning at all management levels.
Identifying the potential of employees and the assessment of best performers is a crucial part of the framework. Talent mapping processes are used to identify high potential employees so they can be developed and stretched. This method has created a pool of diverse future leaders and specialist employees who can be developed further to improve the experiences of Worcestershire residents.
Since introducing the framework and the new approach to talent, WCC has seen staff retention improve by 15.8%. Voluntary resignations have reduced by 13.8% and front-line manager turnover has reduced by 13.2%. Our staff survey has shown that staff engagement has improved by 23%. Unintended consequences of the programme include insight on where there is limited talent available and single points of failure across the organisation. These weaknesses are now being tackled.
Greater Anglia
The train operator recognised that it needed to establish a talent development process particularly at supervisor/junior manager level, after a survey revealed that only half of its employees felt satisfied with career development opportunities. External providers Changing Point and SHLCEB were brought in to help develop the talent pool and consequent succession planning. The programme also sought to improve leadership competencies and demonstrate recruitment cost savings.
Based on analysis, Greater Anglia designed and delivered three highly tailored talent development programmes – Grow: Fast Track to Leadership for the high potentials; Grow: Step Up to Leadership for the strong performers and Grow: Good to Great for those currently not considered ready for progression but who could develop in their current roles. Greater Anglia's managing director, HR director and senior leaders engaged in all the programmes, showing support through speaker sessions, presentations, networking, mentoring and personal welcome letters.
The initiative has had a welcome impact: 21 promotions were recorded across the Grow talent pool 12 months after programme completion – one-third of the total Grow audience, resulting in an estimated external recruitment cost saving of £25,200.
A comparison of pre- and post-programme 360° feedback scores showed a positive increase in performance across all seven leadership competencies that the top two programmes aimed to develop, with an overall increase in leadership competence of 4.1%. A staff opinion survey also captured the improvements with an increase of 14% with a positive view of personal development opportunities and perceptions of promoting the most competent people up 9%.
Cheshire Fire and Rescue Service
In response to reviews in recent years pointing to the need for fire and rescue services to improve their record in attracting and developing talent, including the need to diversify the workforce (the sector is 95% male).
Cheshire's service (CFRS) set up a talent management framework in 2015 to address these requirements, called Step In (recruitment), Step Forward (career development) and Step Up (vertical progression).
Under Step In a new apprenticeship programme was launched including a Princes Trust personal development programme and soft skills development opportunities. This has seen a strong rise in female applicants (36% of the apprentice cohort).
Step Forward has entailed a new leadership appraisal process which places emphasis on career planning and management intelligence – seeking out those who are looking for promotion and mapping out their development. It has also seen the introduction of Institute of Fire Engineer (IFE) examinations as a pre-requisite for promotion to operational roles.
Step Up led to the launch of a bespoke leadership development programme for watch managers, an improved promotion process that's more transparent and the launch of a high potential development scheme aimed at first year undergraduates under which candidates engage with the service over two years with a view to securing a full-time trainee firefighter post after graduation.
These initiatives have resulted in a shift in organisational culture towards higher standards and self development, the establishment of a talent pipeline, a reduction in time taken to achieve full competence in roles, higher calibre applicants, a 158% increase in females among whole time staff, and more young people recruited.
Local Government Association
Recruiting and retaining social workers is a tough task and currently a fifth of all UK social worker positions are vacant, causing high recruitment costs and skills shortages. The response has been a pilot initiative between the Local Government Association and public sector jobs website Jobsgopublic (which offered its services free of charge) to encourage experienced social workers who had left their roles back into the sector.
Called Come Back to Social Work, the pilot scheme was centred on an application microsite built by Jobsgopublic with input from the LGA and social workers with communication sent out to all local authorities across the country, outlining how they could support the programme. Candidates had to apply via a talent pool to find out if they were suitable, using Jobsgopublic's expertise and technology to streamline the process and facilitate it before handing over to the training provider.
The campaign launched on 6 September 2016 with interviews in October and the programme starting in November with candidates receiving a free 13-week refresher course with training from a host of external experts. Help was given to participants with re-registering and returning to practice on course completion.
The result of the pilot campaign was 169 applications, 20 of whom were accepted for the course. All of these successfully completed the training.
The pilot has led to major recruitment savings: it costs £35 per hour to hire agency staff compared with £15.70 for an employee and the scheme takes the £24,000 recruitment costs off councils. The pilot revealed a high number of ex-social workers who want to return to the sector but need support to do so. It also showed that with more budget this kind of initiative has enormous potential for councils hoping to solve their recruitment crises. The LGA is now looking at rolling it out regionally.