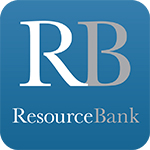 Louise Benford was crowned HR Director of the Year in one of the most highly anticipated categories at the 2018 Personnel Today Awards. Here we showcare Louise's winning entry alongside other HRD finalists. With thanks to our sponsor ResourceBank Recruitment. 
WINNER
Louise Benford, William Hill
Louise Benford joined William Hill in 2016 as HR Director for Retail and Group Functions. She was recruited to lead the transformation of the retail division,  the biggest restructure and modernisation in the history of the company.
There were a number of legacy issues relating to grades, salary levels, career progression, leadership capability and lack of clarity relating to roles and responsibilities. Louise and her team led an end-to-end review of the retail operating model and designed a communication programme to engage colleagues with the changes.
The aim was not only to reduce cost but also improve job satisfaction, morale, operational excellence and career progression. Once the new structure was in place, Louise worked closely with the managing director to embed a new culture of empowerment and more supportive style of leadership. She also introduced new roles of head of learning and development and head of internal communications.
While doing this, Louise led HR for 13,500 people and hosted steering groups with the group CEO and group HR director, as well as establishing a National Colleague Forum to ensure employees had a voice. Louise led the development and launch of a new set of values, which are now firmly embedded in the company's people processes. Colleague engagement and customer Net Promoter Scores have gone up, and her managing director says "she has been the driving force behind the success of her own department but also contributed to the success of the retail business as a whole".
---
RUNNERS-UP
Claire Timmins, Ipsos MORI
Ipsos MORI is somewhere people love to work but struggled to articulate why. Claire wanted to come up with a way to reflect this, so she introduced The People Deal, developed by colleagues at all levels across the business through employee survey and focus groups, which sets out what people can expect from Ipsos MORI.
Claire also made changes to the structure of the HR team so there was a greater focus on talent, development and reward. In 2017 she commissioned a development programme for the HR team to help them increase their commercial impact. There is now a greater focus on building talent pools and a strong early careers programme for graduates, interns and apprentices – as well as schools outreach.
Ipsos MORI was shortlisted for an award from the Market Research Society as one of the best places to work in its sector, and has also significantly increased engagement with candidates on LinkedIn. Claire has also ensured the company invests in employees work-life balance through mental health awareness programmes, an employee assistance programme and financial education.
---
David Wilkinson, University Hospitals of Morecambe Bay NHS Foundation Trust (UHMBT)
UHMBT has been through a traumatic period as an organisation. The Kirkup Investigation found it had failed on a number of levels, in particular in maternity services. Staff engagement was unsurprisingly low – in 2012 only 49% would be happy with the standard of care at the Trust and in 2014 it was placed into special measures by the Care Quality Commission.
In late 2013, David Wilkinson set out the workforce and OD priorities for the organisation, which included: Trust-level overview of HR issues; aligning systems and processes to the employee experience; optimising HR's contribution to the strategic direction of the Trust; modernising HR processes and systems and improving employee relations. David wanted to create a Cycle of Excellence that would make UHMBT a great place to work.
David has set in place a Behavioural Standards Framework, a 12-month development programme where employees set ambitions against the framework and this is embedded into the performance management system.
Judges
David Cooper, Royal College of Nursing
Greig Aitken, Royal Bank of Scotland
Vicky Williams, Lawn Tennis Association
Rob Moss, editor, Personnel Today
The Trust has also developed a five-year inclusion strategy and 'Listening into Action and Improvement' – a means to empower staff to make the changes they want to see. David's contribution and leadership in all these programmes has helped UHMBT be rated 'good' with an outstanding rating in care in its last CQC inspection.
---
Ian Preddy, VHR
VHR is an international technical recruitment organisation to the aerospace and automation, automotive, engineering, defence and marine industries. Operations director Ian has been there for 13 years, growing the employee base from five in 2005 to 75 in 2018. One of the key challenges facing the business is attracting and retaining skilled and experienced staff, and this will increase after Brexit.
Last year VHR promoted 16 employees across sales, finance and operations – staff reviews are held quarterly and all observations are fed back so improvements can be made to the running of the organisation. After 18 months' employment, all employees can benefit from the company's professional qualifications scheme (VHR pays 50%). There is an international internship programme and many join as school leavers to train up as apprentices. Staff can see how they are performing through a bespoke points system, which is factored into monthly awards.
Succession planning is high on VHR's agenda – in January 2018 Ian implemented a bespoke 13-week bespoke training programme to develop new recruitment consultants. This has translated into great business results – three staff members have billed over 600% of their annual targets less than halfway through this financial year, and overall annual revenue has been above target for more than five year. Employee retention – unlike the rest of the recruitment industry – is high at 88%.
---
Kate Rand, Beyond
Digital design agency Beyond brought Kate into the business around 18 months ago to help it scale up – at the time there was no HR presence across the organisation. Kate came up with a global people strategy with a focus on organisational design, conducting a workshop around team purpose and roles in the organisation. This has seen the introduction of agile working practices and more financial governance around operating costs.
Kate has also introduced a total reward scheme and quarterly performance development programme, which has resulted in 80% of employees having objectives. She has increased the learning and development budget and top talent now have access to an executive coach and bespoke training. Remuneration is linked to the quarterly performance conversations and there has been an increase in uptake of benefits as well as flexible working options.
Kate worked with Beyond's technical director to increase female representation among engineers and supported one of her team to introduce a programme to support those from low socio-economic backgrounds to gain agency experience. Headcount in the business has grown by more than 38% and turnover has dropped by 7% in the last year. There has been a 16% increase in female representation in the engineering department, which was previously 100% male. Direct hires have also increased by 30%, resulting in a reduction in agency fees.
---
Kevin Moynes, East Lancashire Hospitals NHS Trust (ELHT)
ELHT has a workforce of more than 8,100 staff and treats over half a million patients per year. In 2013, thanks to the Keogh Review, the Trust was investigated and then categorised as "special measures". This had a hugely negative impact on morale – feedback in the Keogh Review highlighted a communication gap between senior executives and front-line staff.
When Kevin began his role in 2013 he set about creating a culture where staff felt they belonged to the Trust and that their contribution was valuable and purposeful. He has strived to create leadership at every level with all staff accessing leadership and training experiences. Kevin appointed a staff engagement team as well as an employee engagement sponsor group chaired by ELHT's chief executive. The Trust recruits based on values and this is reflected in induction as well as hiring processes.
Staff advocacy for the trust has increased since Kevin began his role – 81% of employees now recommend EHLT as a "place for care" and 74% would recommend it as a place to work. Overall engagement has gone from 3.73 in 2013 (below average) to 3.86 in 2017 (above average). EHLT is now rated as good by the CQC and complaints from services users are at an all time low.