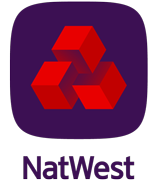 The judges described Astra Zeneca's Diversity by Design scheme as an innovative approach to learning and development. We profile the winning entry in the Learning & Development Award – Larger Employers, sponsored by NatWest, and those of the runners-up in a hotly contested category of the Personnel Today Awards 2023.
WINNER
AstraZeneca
A huge challenge for AstraZeneca during the pandemic was shifting its previously face-to-face Women as Leaders programme online. Learners threw up some potential issues for it to consider – some people said they would struggle to focus on virtual learning content, while others said they would miss the interaction and networking opportunities the training delivered.
It invited learners to help shape the scheme. The programme was rebranded as Diversity by Design, and has been broadened out to consider intersectionality and characteristics such as neurodiversity, ethnicity, educational background and the LGBTQIA+ community. Participants have to undertake core modules such as leadership skills, but there are also elective modules aligned to their unique development needs, allowing them to take ownership of their own journey.
Networking events have also been incorporated into the programme, and participants can choose which small group 'pod' they would like to move through the programme with. 'Empathy interviews' are used to deeply understand what each learner needs, and an ecosystem of support is developed, with different roles for managers, sponsors, allies and alumni.
Between 2020 and 2022, only 4.1% of participants resigned within 12 months, versus 8.3% of peers. One in 10 were promoted within 12 months of completing the programme and 15% were classified as 'exceptional contributors' verses the AZ average of 8%.
---
RUNNERS-UP
Bank of Ireland
Personnel Today Awards
All our 2023 winners revealed
View the 2023 photo gallery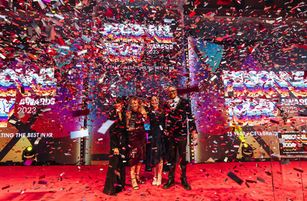 The Personnel Today Awards 2024 open for entries around Easter
Sign up to keep updated
In 2021 the Bank of Ireland found that it needed to identify in-demand skills and give staff access to suitable learning opportunities. Colleagues valued mentoring highly, but remote working made this challenging. A group-wide skill assessment also found digital skills needed boosting.
A Careers Academy was launched to address digital skills gaps and help staff build enduring careers. This was complemented by the launch of a Careers Lab platform where colleagues can complete individual development plans in order to gain access to a personalised career pathway and connect with careers coaches and mentors, and a consumer-grade digital learning platform where content can be tailored based on factors like location and role.
Partnering with Accenture, it developed three development pathways: skills pathways, which are self-led journeys to improve skills like project management, cyber security and data fluency; certified role pathways, developed with industry bodies to help staff build the skills required for certain jobs; and on-the-job pathways, which support staff who move into new roles while they undertake professional learning and qualifications.
It also has several catalyst talent development programmes: Aspiring Managers, Rise (for women) and Accelerate (for women moving into senior roles). More than 900 people have graduated from its online people management development programme.
Some 1,600 people have graduated from skills pathways, and 7,200 were classified as 'curious learners' in 2021, as they engaged in non-mandatory digital training. A survey found an 18% increase in colleagues believing there are opportunities to progress within Bank of Ireland Group.
---
Lloyds Banking Group
Recognising it is not immune to the shortage of digital skills, Lloyds Banking Group has launched a Data & Tech Academy to help it keep pace with the scale of transformation needed to remain competitive.
The Academy is split into two main areas: Learning for Everyone and Topics. Learning for Everyone provides access to the TQ (Tech Quotient), a suite of 12 videos with accompanying assessments in partnership with Pluralsight, covering areas including AI, the metaverse, and cloud and data. There are five Topics, each sponsored by a senior business executive, and covered by a tailored learning programme. These Topics are: Engineering & Architecture, Change, Data & Analytics, Security & Cyber, and Platforms.
Content is kept fresh by the newly created Data & Tech Academy team, consisting of content managers, designers and administrators who continually maintain the learning materials. Yammer groups are used to share best practice and to answer questions.
The TQ system has had over 9,000 activated licences across the group, with over 6,000 of these passing one or more assessments so far, massively exceeding its target. One learner said:
"I'm generally a complete technophobe but this was the best suite of courses I have come across that kept me engaged and kept the detail at the right level".
---
Phoenix Group
The Phoenix Group, the UK's largest long-term savings and retirement business, has introduced Learn and Thrive, an L&D offering that provides learning content for individuals. This has unified its L&D content and has helped the company streamline the number of L&D suppliers it works with whilst making more learning available to all of its 7000 colleagues.
Thrive is agile and scalable, helping the firm to meet the learning and development needs of new and existing colleagues. There are tools that support mentoring and informal learning, while on-demand digital content is also available. A wide range of training sessions are available to colleagues covering everything from improving Excel skills to communication and report-writing, resilience, and menopause awareness.
Learners are encouraged to engage in their own development and their career as part of a lifelong learning approach, but the company also provides training on critical topics for all colleagues. Phoenix regularly analyses learner feedback to ensure colleagues are getting the development they need, via immediate post-learning satisfaction surveys and three months after completing their course. It also uses its employee listening process to understand how engaged colleagues are about learning and growth opportunities, a score that has been consistently improving over a two year period.
---
Sheffield Teaching Hospitals NHS Foundation Trust
The NHS Trust has five hospital sites and employs 18,500 staff across many roles in hospitals and in the community. All L&D opportunities must be relevant to all for consistency, equality, inclusion and cross-disciplinary working, but there are job-specific essential training schemes for some roles.
After a new education, learning and staff development director was appointed in 2021, which gave learning a voice at board-level, a new learning, education and development department was launched. A key element of its new way of working was to examine all entry points to a career within the Trust and consider how staff at each entry point should be supported to learn and grow.
An example of the new developmental opportunities the team offers is the STH Education Forum. Running bi-monthly, it provides resources, success stories and keynote speakers to anyone whose remit includes education, training, and staff development. This wide audience has been used as a consultation group for prospective new projects with attendees contributing and sharing ideas, comments, expertise and suggestions.
It also collaborates with other NHS trusts in the area, delivering a variety of courses, CPD activity and learning opportunities. This has included collaborative working across South Yorkshire and North East Yorkshire.
In the past year the Trust has provided 1,352 placements to nursing/paramedic students across the organisation. Eighty-nine per cent said they were likely to recommend their placement to a friend or family member.
---
The Happy Consultancy Group
Working with Great Western Railway, which wanted to connect colleagues with passengers' evolving needs, The Happy Consultancy Group developed a film-based self-directed learning experience that delved deep into the heart and soul of GWR.
Over 6,400 colleagues were sent a personalised invitation to watch the film. The film took learners on a journey through the six pillars of customer service excellence to become "Great Experience Makers". Guided by an on-screen facilitator, employees watch inspiring videos related to each pillar – from personalisation to empathy – and reflect on how they can deliver each one at work.
Leaders had access to a Leading in a Service Environment (LIASE) self-directed learning experience, a 'Leading GEMs to Shine' TV programme, ans a toolkit full of back to work activities to apply their learning.
In just 18 months a sequel programme went ahead and the 75% completion rate target was passed by June 2023. To get colleagues to engage further a Diamond GEM Ambassador connection workshop was devised. Other activities included gamification, experiential activities and the distribution of Commitment Tickets and Memories of a Great Adventure postcards.
Learners said they were "blown away" by the content, and found it to be well-structured and interesting.
---