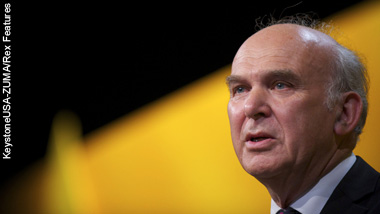 The Government has announced that it will give shareholders "binding votes" on executive pay and exit payments, in "the most comprehensive set of reforms" of the framework for directors pay in a decade.
Under the reforms, companies will require the support of the majority of shareholders in order to implement their pay plans for directors, and these will be subject to binding shareholder votes annually, or every three years if the policy remains unchanged.
Once the pay policy has been approved by shareholders, companies will not be able to make payments to executives outside of its scope. Policies setting out the employers' approach to exit payments for directors will also be subject to a binding shareholder vote.
In addition, the reforms will include measures to boost the transparency of executive pay, such as the requirement for businesses to include better information in their pay policies on how directors' pay compares to the wider workforce.
Business secretary Vince Cable commented: "At a time when the global economy remains fragile, it is neither sustainable nor justifiable to see directors' pay rising at 10% a year, while the performance of listed companies lags behind and many employees are having their pay cut or frozen."
However, John Longworth, director general of the British Chambers of Commerce (BCC), warned that executive pay is a matter for business, not politicians.
"Over the years, corporate governance in this area has sometimes failed, prompting the need for action to ensure shareholders' interests are safeguarded," Longworth explained. "If binding votes every three years deliver improved levels of shareholder accountability, we have no objections.
"But Government intervention should stop there. Setting levels of executive pay is a matter for companies, their boards, and their shareholders, not politicians. At such a crucial time for the UK economy, ministers' focus should move swiftly on to the core issues – creating jobs and growth. The creation of a business bank for new and growing companies, and a radical increase in infrastructure investment, are far more pressing issues than executive pay."