Employee Assistance Programmes (EAPs) support employees in a range of ways, the most important being that they help boost employee wellbeing as well as productivity. Whether you are new to EAPs or looking to enhance an existing EAP solution, David McCormack, CEO, HIVE360 looks at why and how to get the most from an EAP.
Staff that feel happy and secure are naturally going to inspire productive and smart working.
Employee assistance programmes (EAP) are excellent resources that suit businesses of all shapes and sizes to deliver against this strategy and build and maintain a healthy, happy, loyal, and productive workforce.
EAPs provide a vital support to organisations and the UK economy. Supporting employees to remain in work and to be healthy, increases productivity, reduces presenteeism, and represent a valuable recruitment and retention tool, through features that enable employers to consistently manage and develop long-term business success by supporting their people.
What Is An Employee Assistance Programme?
A happy team is one of the biggest priorities for a business; if you have a happy and healthy workforce, you are more likely to have a thriving business.
Employee health and wellbeing strategies that encourage good physical and mental health at work are now firmly established as an essential element of managers' goals. Indeed, recent figures published by the Employee Assistance Professionals Association (EAPA) reveal that the average usage figure for EAPs among UK employers in 2022 reached 12%, compared with 11.4% in 2021*. As a consequence, organisations are reporting more savings (an average of £10.86 per £1.00 spent) in terms of reduced staff absence and gains in productivity.
The EAPA's Report also indicates that the majority of calls received by EAPs continue to be due to anxiety and depression. There has also been a sharp increase in callers asking for advice on finance and debt especially around utility bills and long-term contracts for services such as smartphones, and legal advice around insolvency – a rise that it is fair to assume is due to the cost-of-living crisis.
When it comes to supporting employee mental health and wellbeing, EAP services represent a relevant and vital option for employers to fulfil their duty of care. EAP services usually involve counselling, but can contain other employee benefits that help to support your staff's well-being.
An employee assistance program can help staff with:
Mental health disorders
Wellbeing
Work-related stress
Job satisfaction
By giving employees access to confidential support and counselling via an EAP, an employer will build a happier, healthier team that feels valued and supported by their company.
EAP supports employees
EAP services empower staff to take control of their mental health and clearly demonstrate to team members that the business genuinely cares about them. Showing staff they are essential is one of the most powerful messages you can deliver — if your staff feel valued, they will, in turn, value your company.
Accessing professional mental health support via an EAP also gives staff clear, confidential advice that is tailored to them and their current needs.
EAP helps employers
Having an EAP is valuable when it comes to staff wellbeing, but it also benefits a business by:
Improving staff engagement and productivity: When employees look after their physical and mental wellbeing, they're more engaged with their work and perform better in their roles.
Reducing absenteeism: Healthier employees require fewer sick days.
Boosting staff/employer relations and trust: When you show that you care about your workforce's wellbeing, they feel valued and comfortable coming to you with issues and worries.
Identifying issues or areas to improve: EAP services empower staff to deal with any issues, helping them to bring any problems to your attention so you can fix them for the entire team.
Finding EAP Services
HIVE360 provides expert, compliant and reliable PAYE payroll support and comprehensive employment administration. A GLAA (Gangmasters and Labour Abuse Authority) license holder, HIVE360's payroll solutions ensure full HMRC, RTI, GLAA and IR35 compliance.
HIVE360 provides its customisable, comprehensive, employee benefits and wellbeing package via its unique Engage Employee Benefits app as standard and at no extra charge to businesses that outsource payroll and employment administration to the company. Available in 120 languages, Engage represents an Employee Assistance programme available all in one place, on-the-go, 24/7. Engage includes My Health, My Money, My Discounts, My Training, and My Work features and has an average of 100,000-plus user sessions each month, with levels of user engagement topping 85%.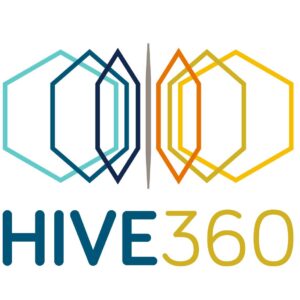 All HIVE360 solutions give employees access to a dedicated employee assistance programme and crisis support helpline. For more information: https://www.hive360.com/payroll-pension-perks/
References:
*EAPA Report: 'Financial return on EAPs 2023: Managing the rise of complexity and employees at risk'.