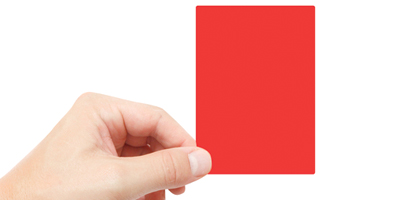 A reasonable investigation is a vital part of a fair disciplinary procedure. Taking time to establish the facts behind disciplinary allegations can help to ensure that employees feel they are being dealt with fairly and could ultimately save employers from unfair dismissal claims.
We look at the key steps to carrying out a fair investigation.
1. Take into account that a reasonable disciplinary investigation will be essential to ensure that a dismissal for misconduct is fair.
Is there a minimum disciplinary procedure that employers must follow?
2. Follow the recommendations about disciplinary investigations in the Acas code of practice on disciplinary and grievance procedures.
What are the possible consequences of failing to follow the Acas code of practice on disciplinary and grievance procedures?
3. Make sure that the investigating officer is not connected in any way to the facts giving rise to the disciplinary charge.
Who should carry out a disciplinary investigation?
4. Ensure that the necessary investigations are carried out without unreasonable delay.
5. Consider whether or not it is necessary to suspend the employee while the investigations are carried out.
How to deal with suspension pending the result of a disciplinary investigation
6. Where necessary, arrange an investigatory meeting with the employee accused of misconduct, to obtain his or her account of events.
Letter inviting an employee suspected of misconduct to attend an investigatory meeting
Disciplinary investigations: Order of proceedings for an investigatory meeting
7. Arrange meetings with witnesses to obtain their account of the incident or events and take their statements.
Good practice on conducting disciplinary investigations: interviewing witnesses
8. Collect any relevant documents.
How to conduct a disciplinary investigation: documents
9. Prepare a set of witness statements and relevant documents to be submitted to the disciplinary hearing and to the employee in question in advance of the hearing.
Can an employer anonymise witness statements obtained during a grievance or disciplinary procedure?
10. Be aware that, although there is no statutory right for an individual to be accompanied at an investigatory hearing, the right may apply under the company disciplinary procedure or by reason of custom and practice.
Do employees have the right to be accompanied at disciplinary investigation meetings?