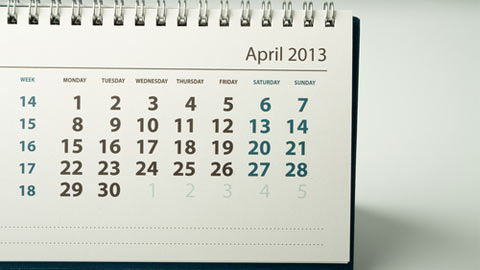 This April sees a number of employment law changes come into effect that will have an impact on all employers. HR departments should ensure that they update their policies and procedures in accordance with the new laws. Personnel Today sets out four things that organisations need to know about the changes coming into force.
1.

Collective redundancy consultation period decreases

The Government has confirmed that, on 6 April 2013, the minimum period for collective redundancy consultation is reduced where 100 or more employees are in scope. Where an employer makes proposals on or after 6 April to dismiss as redundant 100 or more employees within a period of 90 days or less, the consultation period is reduced from at least 90 days before the first dismissal takes effect to at least 45 days before the first dismissal takes effect.

The minimum consultation period where the employer is proposing to dismiss between 20 and 99 employees remains at 30 days.

To accompany the changes to the law, Acas will produce non-statutory guidance aimed at addressing the key contentious issues that arise during collective redundancy consultation.

Also, fixed-term contracts that terminate as envisaged by the employer and employee (on the expiry of a specific term, on the completion of a particular task or on the occurrence or non-occurrence of a specific event) are excluded from the requirement to consult collectively.
2.

Real time information introduced

From 6 April, employers are required to report PAYE deductions to HM Revenue and Customs (HMRC) prior to, or at the time of, paying employees rather than at the end of the year, under the new real time information (RTI) scheme (although some employers of a specified size have amended start dates). Employers need to use payroll software to send this information to HMRC electronically.

Once an employer is using RTI, it will no longer need to submit forms P14 and P35, as HMRC will have gathered the necessary information throughout the year each time the employer pays its employees.
3.

Statutory sick pay increases

The weekly rate of statutory sick pay increases from £85.85 to £86.70 on 6 April.
4.

Statutory maternity, paternity and adoption pay increase

On 7 April, the weekly rate of statutory maternity, paternity and adoption pay increases from £135.45 to £136.78.

Other changes coming into force on 6 April include amendments to earnings limits for national insurance contributions, income tax rates, and allowances and earnings thresholds for pensions auto-enrolment. Also changing is the maximum weekly amount that can be subject to tax relief for additional rate taxpayers where the employer provides childcare vouchers or directly contracted childcare.

Employers should also look out for changes to national minimum wage legislation. In March, the Government confirmed that it will publish consolidated minimum wage legislation by the end of April 2013.

Keep up to date with all the forthcoming changes using the XpertHR legal timetable and HR calendar.