Linda Goldman
About Linda Goldman
3 Jul 2009
With swine flu now officially confirmed as a global pandemic, what steps can be taken to limit the spread of the virus within the workplace? Joan Lewis and Linda Goldman report.
7 Jan 2008
The burden of proof in cases of medical negligence is about to shift. Linda Goldman and Joan Lewis explain what this will mean for OH professionals.
2 Jan 2008
The Public Interest Disclosure Act 1998 (PIDA) has taken effect through amendments made to the Employment Rights Act 1996 in...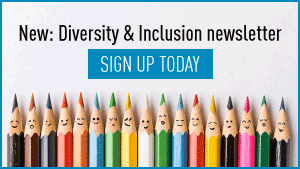 Personnel Today has launched a new email newsletter for 2020, focusing on all aspects of diversity and inclusion.