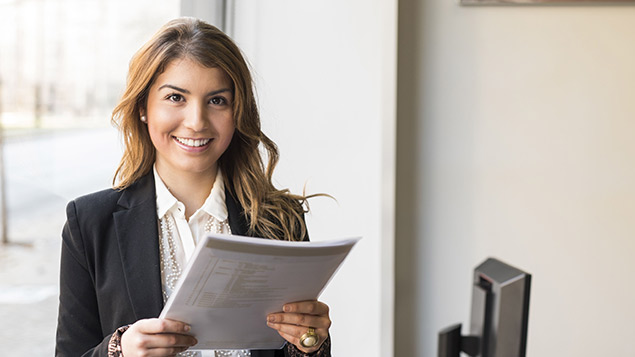 The Government's online apprenticeship service has now launched, meaning employers eligible to pay the upcoming apprenticeship levy can register their details and estimate what they will have to pay.
The service is described as an "online digital system, similar to online banking", where organisations will be able to manage their apprenticeship spending and recruit apprentices through training providers.
From 6 April, employers with a wage bill of more than £3 million a year will have to pay 0.5% of their wage bill into an apprenticeship funding pot.
The Government hopes this will raise around £3 billion a year and fund three million new apprenticeship starts.
They will then be able to allocate funding to their own apprenticeship training and assessment, providing it comes under an approved apprenticeship standard or framework. The online service is designed to help them manage this spend and book approved training.
The service includes an "estimate my apprenticeship funding" tool, so employers can see how much they will be likely to pay.
Initially, training providers will be able to post vacancies for apprenticeships or traineeships and this will be opened up to employers at a later date.
Apprenticeships and skills minister Robert Halfon said: "Nobody understands the skills employers need better than the employers themselves and that is why we are placing them in the driving seat, to ensure they get the talent they need to grow.
"All you need to do is set up an account, so I encourage employers to do it now so they can be ready for the levy coming later in this year."
Sue Husband, director of the National Apprenticeship Service, added: "Employers have told us that they want to be in control of their apprenticeship programme and funding.
"They want to manage it quickly and easily, so we have designed the apprenticeship service to do just that."
To register, employers will need their PAYE log-in details and Companies House details for their organisation and any associated trading entities that are eligible for the levy.
Earlier this week, research from City & Guilds suggested that one-third of companies eligible to pay the levy were unaware of its existence.