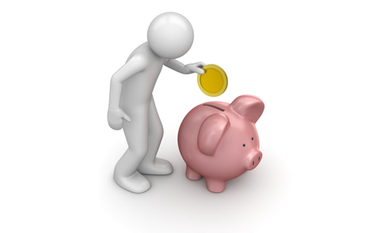 Exempting new businesses from the upcoming pension reforms would remove "one of the biggest barriers" to job creation, the British Chambers of Commerce (BCC) has claimed.
The call comes as a survey by the BCC found that nearly one-third (32%) of business owners identified pension reforms as the top obstacle to taking on staff.
As part of the reforms, employers will be required to automatically enrol workers into pension schemes from 2012, and the state pension age will rise to 66 for both men and women by 2020.
Dr Adam Marshall, director of policy at the BCC, argued that, if the Government wishes to increase employment, it must respond to the concerns of sole traders and make changes that encourage them to grow.
"Our research shows that new entrepreneurs are more ambitious, and their enthusiasm must be harnessed early on. Exempting new businesses from upcoming pension reforms, either for their first three years in business or until they have more than 10 employees, would remove one of the biggest barriers to job creation.
"Existing government initiatives do not go far enough to give today's sole traders the confidence to become tomorrow's employers. The national insurance holiday created for start-ups is being used by fewer than 3,000 firms, suggesting it needs to be more flexible to allow businesses to benefit."
However, the TUC's head of equalities and employment rights, Sarah Veale, said that exempting new businesses from employment legislation is not the answer.
"There is no evidence to support the link made between the reduction of regulation and the willingness of sole traders to take on staff," Veale argued.
"Exempting staff from employment legislation would be the start of a slippery slope towards a casualised labour market, where bad employers know they can mistreat staff as they have no protection or legal right to seek justice".
Joanne Segars, chief executive of the National Association of Pension Funds, said: "The pensions auto-enrolment reforms are a major step forward that will help tackle the massive pensions saving crisis that the UK is facing. If they are to be successful, they need to apply to employers of all sizes without any exception."
Find answers to your questions on current pension legislation on XpertHR.