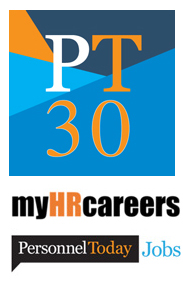 Wednesday 9 May 2018 2:00pm (BST)
How are organisations changing and what does it mean for HR? More importantly, what does it mean for your HR career and how should you prepare?
As Personnel Today celebrates its 30th anniversary, three HR directors share their experiences of working in human resources, how they believe the HR profession is changing and what they look for in future HR leaders.
This Personnel Today webinar, in association with myHRcareers and PT Jobs, is a unique opportunity for you to maximise your potential in HR. We look back fondly at how HR has changed since the 1980s, at how it has changed over the decade, and look forward to how the changing world of work will affect the profession.
Your host Rob Moss welcomes three highly accomplished HR leaders: Craig McCoy has had a plethora of HRD roles at leading companies in telecoms, media and healthcare; Kirstin Furber is chief people officer at ClearScore, having previously worked at BBC Worldwide and Twentieth Century Fox; and Helen Munro, non-executive director at the Royal Institute of Chartered Surveyors, a former HR director in a number of organisations in the NHS and in central Government.
Watch this webinar to hear our HR leaders talk about:
How they got into HR and how the profession has changed
The future of work and its impact on the organisation
How the HR function should adapt and thrive
Top tips on how to get promoted to your first HRD role
What makes a great HR professional and what our HRDs look for in their teams.
This 60-minute webinar will comprise short presentations from each of our speakers, followed by a live Q&A. Attendees can pose questions for our panel when they register and during the live webinar.
About our speakers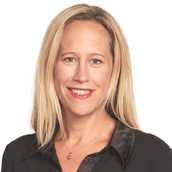 Kirstin Furber is chief people officer at ClearScore, one of the leading FinTech businesses based in the UK. Working alongside the CEO, Kirstin's main responsibility is to create an inspiring environment where everyone can do their best work to build a culture of growth. Kirstin was formerly people director at BBC Worldwide, the commercial arm of the BBC, and a member of its executive committee. Previously Kirstin was executive HRD at Twentieth Century Fox, and has held senior HR positions at Discovery Channel, Ziff Davis, Warner Bros and Granada Media Group.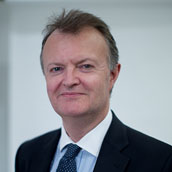 Craig McCoy is a senior group HR director with nearly 35 years' experience. He has held HR director roles at 15 businesses, including BT, Sky, the Ministry of Justice and Bupa, with responsibility for up to 18,000 employees and 45 countries. He has also held roles as non-executive director, chief operating officer and senior change management consultant roles. He is manging director of The Learning Loop, which provides interim and consulting services, and chairman of London HR Connection.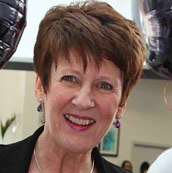 Helen Munro has over 20 years' experience in executive and non-executive director roles, including HR and OD director in three NHS trusts and a large Government department. She was also chief executive in the not for profit sector. She has worked in a variety of sectors including property, British Intelligence, aerospace, education and regulatory. Helen has worked in complex, sensitive and challenging environments, where the need to quickly establish the organisation's overall purpose and values to drive transformational change has been essential.
Unfortunately, Zoe Walters, HR director for global brands at Adidas, can no longer participate in the webinar.
This webinar was originally broadcast Wednesday 9 May 2018 2:00pm (BST)