Personnel Today's first far-from-exhaustive listing of appointments in the HR world includes a new NHS post to promote flexible working and group people director at an innovative living and working space provider.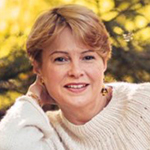 Jane Galloway, deputy director at the NHS London Leadership Academy, has been appointed as the health service's head of flexible working, reporting to head of improving people practices Raj Bhamber, in a bid to encourage part-time work in the health service.
The appointments follow warnings from health chiefs that the NHS needs to recruit significantly more staff, because younger workers expect a better work-life balance and no longer wish to work the high numbers of hours associated with many of their older colleagues.
Galloway is founder and director of Quiet the Hive, which is aimed at inspiring and developing women leaders and has previously worked as a service improvement project manager at St George's Hospital, Tooting, south London, and the Royal Marsden NHS Trust. Prerana Issar, chief people officer at NHS England/Improvement, said the new role reflected the ambitions laid out in the People Plan.
---
Co-living space outfit appoints global group people director
Elaine Grell has been appointed group people director at The Collective, a global organisation that sets out to build and operate spaces for co-living and co-working to defeat the problems of living and working in cities. Grell's previous HR experience includes working for FTSE 100 company InterContinental Hotels in the US and UK where she was vice president of HR Europe. Before that, she was a strategic HR business partner at British Airways. The Collective, with 300 employees in London, Berlin and New York, was founded in London in 2010 by CEO Reza Merchant and has grown from offering small house shares to owning the world's largest co-living project with more than 8,500 units across the US and Europe.
---
Francesca West departs whistleblowers' campaigner
Francesca West is standing down as chief executive of whistleblowing charity Protect after 12 years to spend more time with her young family. Joining the charity as an adviser in 2007, she has held posts as legal officer, director of policy as well as deputy chief executive, before becoming chief executive in 2017. According to Protect chairman Paul Boyle, West played a key role in the charity's 2018 rebrand (Protect used to be called Public Concern at Work) and in creating Protect's 360 whistleblowing Benchmark tool. Head of legal Elizabeth Gardiner has been appointed interim chief executive while the legal charity recruits to fill the vacancy on a permanent basis.
---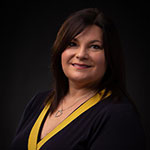 Car retailer HR director switch for Jo Moxon
Marshall Motors has appointed Jo Moxon as its HR director. Moxon has worked for car retailer Pendragon for the past two years as group HR director. She has worked in a number of industries, including 20 years in the financial services sector working for Barclays, Egg and Welcome Financial Services. She said that her priorities would be "to build an engaging and high performing culture and I look forward to using my experience to deliver this, working as part of Marshall's strong and progressive executive team". She noted that Marshall Motor Holdings has been ranked highly among the best workplaces in the UK for five years running. Daksh Gupta, chief executive at Marshall said Moxon brought a "wealth of experience which will help further develop the organisation as we enter the next stage of our growth and strategy execution."
Changing role or know someone who has? Let us know…