Thursday 27 January 2022, 2:00pm GMT
Two years after the world began its response to Covid-19, one aspect of work is likely never to be the same again.
The ability to work remotely, where the nature of the job allows it, marks a paradigm shift. "Going to work" no longer necessarily refers to a physical place, rather a state of engagement. Since Covid restrictions were relaxed in the summer, employers have embarked on hybrid working arrangements – going to the office some days, working from home on others.
With this week's annoucement of a return to Plan A in England and the reversal of advice to work from home where possible, employers are looking at hybrid working once again.
This Personnel Today webinar, in association with the people management platform Lattice, explores how HR teams can ensure their staff's hybrid working arrangements can achieve the best results.
Personnel Today editor Rob Moss is joined by Kelly Metcalf, head of diversity, inclusion and wellbeing at Fujitsu, and Seth Kramer, head of EMEA at Lattice.
Watch on-demand to find out what employees really want from a hybrid environment and how to make hybrid working inclusive and equitable, avoiding an us-and-them culture. Attendees will also learn:
How businesses can scale workplace culture in a hybrid world
How to ensure new hybrid workers receive the right development, coaching and mentoring
How businesses should monitor and address mental health issues
How to manage flexible working requests and how to adapt performance management and employee engagement strategies.
This 60-minute webinar includes a live Q&A which will include discussions around how HR teams can adapt to lead their businesses in an employee-led market.
About our speakers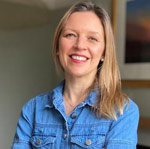 Kelly Metcalf is head of diversity, inclusion and wellbeing for Fujitsu Northern & Western Europe. She is passionate about creating an environment where everyone can be completely themselves at work, where inclusion is relevant to everyone, and advocating the links between employee wellbeing and inclusion. Kelly has held a variety of senior roles during her time at Fujitsu, including head of organisation design and change and European-wide HR generalist roles. Kelly started her career at BAE Systems and has also spent time in global client management and responsible business roles.
Personnel Today Awards newsletter
Be the first to read updates relating to the annual Personnel Today Awards, celebrating excellence in HR and L&D among employers and suppliers.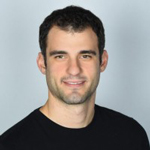 Seth Kramer is head of EMEA at Lattice, a company which provides a complete people management platform to enable people leaders to develop engaged, high-performing teams through performance management, employee engagement, development, and growth. Seth is passionate about making work meaningful and creating people-centric cultures, while also helping others to exceed personal growth and development goals. Prior to leading the Lattice business in EMEA, Seth held a number of senior sales roles including positions at SurveyMonkey and Eventbrite. He is a committed Start Up adviser, consultant and angel investor.