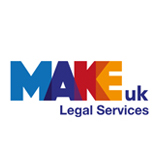 There have been renewed discussions on the benefits and challenges of intergenerational workplaces and how to manage them, as we face a retention and recruitment challenge for our workforce in the UK.
With the removal of a standard retirement age, longer life expectancy, improved physical health and flexible working options, there are more generations working alongside each other than ever before.
We will look at the benefits of delving beyond the generational stereotypes whilst understanding where there are differences and how to accommodate them.
Generation types
There are many ways of defining the different generations in society. Broadly, however, we are looking at 5 different generations and some of the characteristics they are generally viewed as having that may be relevant in the workplace:  Dr Alexis Abramson, an expert in what are known as 'generational cohorts', says we define generations because "when you are born affects your attitudes, your perceptions, your values, your behaviours." (Source Which generation are you? Millennials, baby boomers or Gen Z – BBC Bitesize). See the summary below.
The Silent Generation
This is the first defined generational group. It refers to those born between 1926 and 1945. The name comes from an article in Time magazine from the 1950s and alludes to the fact that the children of this generation were taught to be seen and not heard. Characteristics include:
disciplined
value-oriented and loyal
interested in direct communication, enjoying speaking in person as opposed to via technology
Baby Boomers
They're so named because of the huge surge of births after World War Two. The group starts in 1946 and ends with those born around 1964. Characteristics include
committed
self-sufficient
competitive
Generation X
Those born between approximately 1965 and 1980. They grew up in a time when technology was advancing fast, but it wasn't as readily available as it is today. Because of this, this generation straddles both the digital and non-digital world. Characteristics include:
resourceful
logical
good problem-solvers
Millennials (Generation Y)
Approximately those born from 1980 to 1995. They're the first generation to be "digital natives". This makes them extremely self-sufficient, as they no longer have to rely on others to solve their problems or teach them things – they have the internet for that. Other defining characteristics include:
confident
curious
questioning authority
Generation Z
Those born from approximately 1995 to 2010. This group is young, and has never known a life without tech. Some of their characteristics include:
ambitious
digital natives
confident
Why is it important to understand the different generational types?
Whilst it is true that not everyone will conform exactly to their generational defining characteristics, understanding the different generational types gives a greater appreciation of how different generations operate and are motivated. In the workplace, what works for Bob won't necessarily work for Britney!
Let's take a key competency for most organisations – communication. A baby-boomer may prefer face to face communication, whilst a Gen Y or Z may prefer to send a message or have a virtual meeting. To the baby boomer, this could seem disengaged and to show a lack of commitment to the business and colleagues; to the Gen Y or Z, this could be seen as a waste of time and resources.
This leads us on to environmental and ethical concerns and social responsibility. Typically, Gen Y and Z are more mindful of the planet and wasting natural resources. Excess travel to meetings in person may be seen as wasteful by these generations, but business critical for Gen X or Baby Boomers who value meeting face to face, to build and develop relationships. Gen Y or Z may be more likely to want to work for a company that has good social responsibility and will probably check your website for evidence of this before agreeing to work with you.
Baby boomers, and to a more limited extent Gen X, may not be as technically proficient as Gen Y or Z, and this can lead to frustration in both directions. Depending on one's point of view, it may appear that the company or senior managers are not keeping up with technological advances and are 'old fashioned' or that younger generations are too focussed on technology and miss out on tried and tested traditional arrangements.
Gen Z have grown up in a world where people are more able to express themselves, partly due to legislative changes and more inclusion and protection for minority groups. They may have zero tolerance for discrimination and may be offended at 'banter' that they deem unfair or inappropriate. Baby boomers grew up in what is often termed 'different times' and sometimes struggle to understand why people are so offended; some of their attitudes have resulted in the inappropriate label of 'the snowflake generation.'
Gen X, typically considered to be the most hard working and bringing in the highest revenue, may be more ready to work long hours, including weekends, and may have a poor work/life balance. This may be due to them starting work following a time of recession and high unemployment. Gen Y and Z tend to have a more balanced approach to work and life and may seek to work in ways that most suit their interests and obligations outside work. Due to their impressive technology skills and ability to multi-task across multiple platforms, they might for example struggle to understand why they need to be in the office for 8 hours a day when they could be more productive working 6 hours with a later start.
Why is it important to business?
Many businesses are facing a shortage of good employees; retention and recruitment is a major concern, and we need to understand what makes employees 'tick' to encourage them to stay or return to the workforce and to encourage new recruits into the business.
It is important that the business is attractive to all generational types to maintain a healthy and diverse workforce.
Companies should consider the following:
Offering flexible benefits to match stage of life – e.g., pension, healthcare, annual leave, hybrid working, flexi-hours, childcare vouchers, cycle schemes
Being mindful of their social responsibility and ethics as an employer – do you offer charity days, commitment to greener processes or other environmental considerations?
Mentor/mentee programmes to match different generations to share experience and knowledge and vice versa support with technological know-how and ability
Providing management training on engaging and motivating multi-generational employees
Providing EDI training that includes age discrimination
As the largest section of the working population at 35% (formaspace.com), Gen X should not be overlooked when considering recruitment and retention strategies and improving workplace benefits. However, most employers now recognise how important it is to be mindful of millennial 'needs' in the workplace and have started to make changes to be more adaptable. This is at the same time as preparing for Gen Z and – as this is ever evolving – for the generation after that, whatever that might be called!
To Find our more register for our latest webinar: