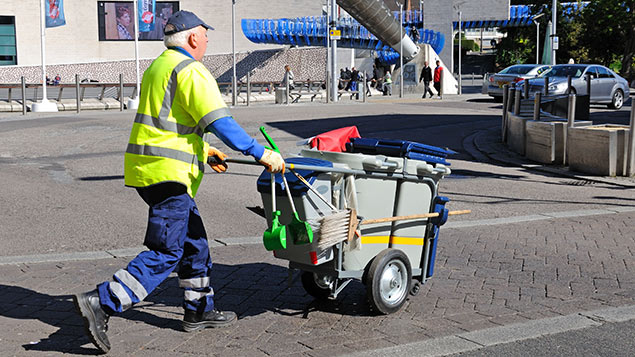 The number of people applying for each role continues to fall – particularly for low-skilled roles – according to the latest Labour Market Outlook from the CIPD.
Among 2,100 employers surveyed by the CIPD and Adecco, the median number of applications for low-skilled posts fell from 24 in 2017 to just 16 in June 2019.
An increase in non-EU citizens coming to work in the UK has helped alleviate difficulties recruiting for medium and high-skilled roles. The CIPD found that, despite employment continuing to grow, the number of applicants chasing each medium and high-skilled vacancy has fallen relatively modestly compared with the same period last year.
This decline in the number of applicants is putting upward p pressure on a significant minority of employers. Median basic pay expectations in the private sector increased from 2% to 2.5% compared with three months ago and, in the public sector, from 1% to 1.5%. Overall, the average basic pay increase remains steady at 2%.
Gerwyn Davies, senior labour market adviser for the CIPD, said: "Amidst the current political uncertainty, the UK labour market is holding up surprisingly well. Labour demand remains strong, and the robust supply of non-EU workers has helped many employers meet this demand; partly owing to the government's decision to remove the migration cap for doctors and nurses.
"This has been key to freeing up visa capacity for employers in other sectors who have sensibly been able to resolve skill shortages by hiring non-EU migrants. Looking ahead, the government's post-Brexit immigration policy must demonstrate similar levels of flexibility to ensure that such shortage occupations benefit from a more generous minimum salary threshold."
The alarm bell is sounding for employers trying to fill low-skill roles, many of whom are still in wait-and-see mode" – Gerwyn Davies, CIPD
Davies added: "The alarm bell is sounding for employers trying to fill low-skill roles, many of whom are still in wait-and-see mode. It's essential that those employers are prepared for reduced numbers of candidates and further restrictions to low-skill labour planned from 2021 with a workforce plan."
The resilient supply of medium-skilled and high-skilled applicants can be partly attributed to the sharp increase of 123,000 non-EU citizens in the UK workforce between Q1 2018 and Q1 2019, the majority of which will have been subject to a skills threshold. This compares with a decrease of 6,000 between March 2017 and March 2018 in the number of non-EU citizens in employment in the UK.
This increase has been mainly driven by the buoyant recruitment of nurses and medical practitioners, partly following a relaxation to remove doctors and nurses from the government's migration cap last summer.
According to the latest official data that looks at employment levels by country of birth, non-EU citizens account for more than a third of the 364,000 increase in employment in the UK between Q1 2018 and Q1 2019.
Alex Fleming, country head and president of staffing and solutions at Adecco Group UK and Ireland, said: "Ensuring businesses have the right supply of talent isn't a new issue and during these uncertain times the 'grow-your-own' mentality has become more important than ever for organisations. Workforce planning comes into play again as organisations need to be constantly looking forward and anticipating their future needs and training their own talent accordingly."