Open-source is a well-known concept in software development, but what lessons might learning and development professionals be able to draw from the open-source approach?

The concept of open-source, with its focus on collaboration, innovation and community creation, has been common in the software development world for years. You will be familiar with open-source software used by millions of people on a daily basis such as Android, Firefox and Linux.
This Personnel Today webinar, in association with Panopto, examines what the open-source approach has to offer L&D professionals.
Watch this webinar now to find out how some now-familiar L&D activities can easily be considered through an open-source lens — concepts like:
Social learning
User-generated content
Crowd-sourcing
Just-in-time learning.
All these ideas centre on employee communities coming together to solve learning challenges in an agile, iterative way, in a similar way in which open-source developers might build on a code base.
'Open-source learning' – a new approach to sharing knowledge (webinar)
At a time when companies face increasing challenges around the delivery of effective learning, training and knowledge sharing, these "open-source learning" concepts can offer useful new approaches to some of these key challenges.
Editor Rob Moss is joined by Sam Crumley, Vice President of Employee Experience at Panopto, to learn about a technology company's experience of applying open-source concepts to employee learning and development. Webinar attendees will learn about:
The fundamentals of Open-Source
What it can mean for knowledge sharing and learning
How to make it happen
The role of the L&D professional.
About our speaker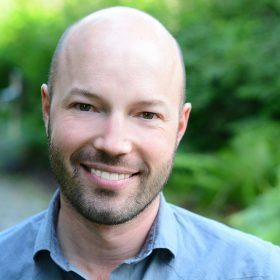 Sam Crumley is Vice President of Employee Experience at Panopto, the fastest-growing provider of video software for training, teaching and presenting. In this role, Sam has broad responsibility for talent planning, recruiting, learning, compensation, HR administration and the physical work environment. Panopto has received a Great Place to Work designation three years in a row. Before joining Panopto, Sam led the talent management consulting practice at PeopleFirm with a particular focus on talent strategy, HR transformation, performance management and HR technology. Prior to that, he served as global manager for HR outsourcing at Accenture.
This webinar was originally broadcast Tuesday 11 June 2019, 3:00pm.