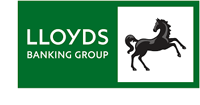 A programme to drive employee engagement through prioritising health and wellbeing secured Elsevier, in partnership with Kamwell, the Health & Wellbeing Award – Private Sector. This category was sponsored by Lloyds Banking Group.
WINNER
Elsevier in partnership with Kamwell
Health information and analysis firm Elsevier had no wellbeing strategy in 2019 and employee engagement was a disappointing 49%.
It engaged employee wellbeing consultancy Kamwell  to help develop a strategy that would reach all 8,100 colleagues across 28 countries. The resulting strategy, MindLife, includes a comprehensive calendar of initiatives that involves all time zones, and has helped engagement soar to 64%.
More than 1,000 employees have received mental health awareness training and a "small army" of mental health first aiders have been trained. Weekly peer-to-peer sessions run by MindLife champions are offered, including sessions on mindfulness, self-care, loneliness, and burnout; as well as themes that are sometimes considered taboo, including grief, menopause and suicide.
Wellbeing and psychological safety are key performance objectives among the firm's managers and leaders are regularly and visibly engaged in MindLife activities. All people managers are trained in compassionate listening and psychological safety and divisional meetings have wellbeing as an agenda item as standard.
More than 500 people consistently attend monthly wellbeing webinars with more than 200 accessing the recordings. Ninety-five per cent of those to attend agree that the webinars give them the tools to improve their wellbeing.
In April 2021 81% of Elsevier employees agreed their manager cares about their wellbeing and 76% felt psychologically safe at work. In 2020 employee attrition fell by 5.8%.
Our judges were impressed by the bespoke mental health training, stating that the partnership was "innovative" and had recieved great feedback from staff.
---
RUNNERS-UP
Aggregate Industries
Building materials company Aggregate Industries has an ongoing commitment to achieving a happy, healthy workforce and since 2014 has had a "Healthy You" initiative in place. However, as the programme has embedded it was identified that poor mental health within construction was having a significant impact on employees and their families.
It set out to develop a proactive programme that would give employees the resources and tools needed to recognise and address not only their own mental health concerns, but also those of their colleagues and families.
A survey in September 2020 received responses from 1,000 staff and dedicated project working groups were formed to develop solutions to the issues the survey raised. These fell under six pillars: mental health, physical activity, nutrition, financial wellbeing, keeping connected and sleep.
Experts have provided resources and training materials or have been invited to speak on these topics, and physical activity challenges has been collated. Feedback is collated each quarter via pulse surveys.
A network of 150 mental health first aiders have been trained and provide valuable support and information sharing, and mental health programmes have been adjusted to deal with pandemic-related concerns.
Aggregate Industries has seen engagement rates grow, as well as an increase in access to healthy lifestyle resources, podcasts, toolkits, and micro-learning sessions. The number of high potential hazard incidents also fell in 2019-20.
---
Aster Group
In response to the national lockdown, housing organisation Aster Group needed to convert its wellbeing offer into a fully digital programme built around physical, emotional and financial wellbeing, with a specific Covid-19 and social wellbeing focus. Emotionally, colleagues were totally unprepared for the isolation and loneliness caused by lockdowns and the firm wanted people who were on furlough to still feel connected to their colleagues.
Budget previously earmarked for wellbeing days was redirected in order to engage new suppliers to deliver wellbeing sessions around Covid-19 anxiety, healthy home working and eating well, based on staff feedback.It designed new wellbeing campaign, "Keeping Well and Feeling Connected", within a fortnight of lockdown being announced and was able to move its largely face-to-face suite of training and awareness sessions online within a matter of weeks.
New social wellbeing channels were added to MS Teams and covered topics including gaming and gardening, and its physical wellbeing offer was increased to include video Zumba, pilates and yoga sessions. To support its 300+ furloughed employees in particular, a furlough buddy programme was launched.
Webinars ran fortnightly during the first few months of the pandemic and covered topics including dealing with anxiety and looking after young children during the pandemic. Wellbeing also featured heavily in town hall meetings delivered by the executive board.
When the second national lockdown began, it launched a "working well from home and on the frontline" campaign. Online art classes and nutrition webinars were added to its programme, alongside sessions on tackling Zoom fatigue and dealing with grief and loss.
Feedback from its October 2020 survey showed that 84% of staff felt the company cared about their mental health and wellbeing, up from 77% in the previous survey and 66% the year before.
---
Co-op
The Co-op's logistics team has 5,650 colleagues across 12 depots, and 1,160 drivers. More than a quarter of depot staff work night shifts on a permanent basis, which puts them at an elevated risk of heart disease and cancer, problems with addiction, and social isolation.
An audit of Co-op's night workforce found the inability to get good quality sleep during the day affected wellbeing, productivity, work attendance and overall job and life satisfaction.
It partnered with health charity Wellcome and engagement consultancy The Liminal Space to create "Night Club", a mobile programme of activity that aimed to educate staff on improving the quality of their sleep. It offers light-based experiments, chronotyping tests to establish an individual's own natural body clock, one-on-one consultations with sleep experts, and trials to show how eating at different times of the day can affect sleep.
In 2020, Co-op commissioned the Night Club Manifesto which was taken to parliament to highlight the issues night shift workers face and call for policy change. Since then, over 50 organisations have taken up the Night Club model.
New activities include engaging family members and support networks on the topic of sleep health and mental health; a winter focus on the realities of working nights during the winter months and lack of natural light; and a new year focus that will include an exercise and healthy eating programme.
Night Club has taken place at eight Co-op depots and engaged 1,680 night workers. Forty trained sleep champions are spread across Co-op Logistics. Half of those who took part in Night Club said they believed the Co-op had a positive impact on their working life.
---
HSBC UK
HSBC UK's wellbeing strategy prioritises five key pillars: mental health, physical health, breaking the taboo (menopause, fertility, neurodiversity and domestic abuse), flexible working and finance.
Key to the delivery of the strategy is a network of 385 wellbeing leads and mental health advocates, who play a critical role in delivering key messages and driving engagement. They have also helped to deliver webinars, resources, and other informal employee led initiatives on a variety of topics.
A wellbeing month has operated since 2019 and in 2020 this delivered 100 activities. However, recognising the impact of the pandemic and "Zoom fatigue", it changed its approach for the month in 2021. This involved the launch of a new employee assistance programme and HSBC support fund, which helps with unexpected financial difficulties such as divorce or the loss of a partner; profiling existing wellbeing support – such as cancer services – to keep it front of mind; and inviting high-profile individuals to speak on a variety of wellbeing topics.
Beyond the wellbeing month, in 2021 the bank launched a dedicated wellbeing hub with resources focusing on sleep, loneliness, nutrition and more. It also gave employees direct access without a GP referral to mental health, cancer and musculoskeletal treatments; cancer checks; a family mental health line; an improved EAP; and a financial health check.
Its people survey for H2 2020 showed that 85% knew how to get support at work for mental health, 81% felt confident in talking to their line manager about their work-life balance, 79% felt they managed well financially and 76% felt confident they could take time off for a physical health concern.
---
KP Snacks
KP Snacks has a comprehensive health and wellbeing strategy and improving colleague wellbeing is a key aim of the business.
In 2019 it launched a reward and benefits platform, KP4ME, which can be accessed on employees' personal mobiles. KP4ME, provided by Reward Gateway, played an essential role in supporting colleague wellbeing through the Covid-19 pandemic, giving them with regular updates on government changes, lockdown restrictions and support for those who were shielding.
Average views for internal communications is over 50% and this was up to 90% during the first six months of the pandemic when KP Snacks provided daily updates to help ensure colleagues felt informed and safe.
A digital GP platform is also offered, as well as a flu vaccine programme which was taken up by almost 500 staff in 2020.  Self-service wellbeing kiosks were in operation across seven sites for six weeks, which enabled the firm to proactively promote healthy behaviours, and wellbeing hours were promoted to encourage staff to take an hour for reflection, exercise or emotional wellbeing activities .
"KP Go!", an exercise initiative that uses apps and wearables to promote physical, emotional and nutritional wellbeing, is also offered and was launched virtually last year. Around 45% of colleagues signed up and the first challenge saw staff walk 164,000 miles in total.
Colleague engagement is at an all-time high. Excluding Covid-related absence, attendance improved in most areas in 2020 and early data for 2021 also shows an improvement.
---
MBDA UK
Engineering business MBDA UK recruits more than 180 graduates and apprentices every year. Approximately 7% of its workforce are in a graduate or apprenticeship role.
Recognising that there has been a worrying increase in mental health concerns among those in their early careers, with 9% of MBDA UK early careers staff experiencing some form of mental or physical health worry, the firm partnered with Gen Healthy Minds, an organisation that supports the wellbeing of young people, to develop a proactive wellbeing programme for its younger workers to supplement its in-house support networks and occupational health services.
The result was its "Boost" programme, which focuses on the development of foundational wellbeing skills via masterclasses, podcasts and journals; a Gen Healthy Minds app, which provides support via chatbots and learning opportunities; and advanced skills development delivered on a monthly basis.
During the pandemic, the approach was adapted to support employees through lockdowns and a series of new masterclasses were established to tackle key Covid-19-related issues.
MBDA UK has seen a 3% fall in the number of sickness cases being managed and formal and informal feedback from participants has highlighted that staff feel more confident in talking about mental health and managing their personal wellbeing.
The Gen Healthy Minds app has been accessed by MBDA UK staff more than 20,000 times and average wellbeing score as measured through the app is 4 out of 5, compared to 3 for other organisations using the app where the development programme is not in place.
---
Smart Pension
Smart Pension feels that work should have an intrinsic and positive impact on wellbeing. It offers numerous wellbeing benefits and perks and regularly invites feedback from employees on how it could improve.
Since the company began trading in 2014 it has offered staff the ability to work from home two days a week and flexibility with working hours, both of which were relatively unusual at the time. Its London office also has a dedicated wellbeing room for people who need some space while at work and regular group walks around Hyde Park are encouraged.
Engagement surveys and a staff suggestion box are utilised to get feedback. This has resulted in the firm introducing a holiday allowance that increases with length of service and a fully-paid five week sabbatical for every worker who reached five years' service.
Health insurance has also been enhanced to include more comprehensive dental, medical and optical cover, physiotherapy and an EAP.  Pre-Covid, it offered twice-monthly massages in the office, yoga sessions twice a week, and monthly barber and nail technician appointments.
During the pandemic employees were allowed to use their annual £500 training budget towards coaching or therapy sessions, and resources to support their children while schools were closed.
It runs an annual "Smart's festival for you" event which last year included talks on financial wellbeing, handling grief and men's mental health, as well as a session from Olympian Gail Emms who spoke about her mental health challenges.
In the Great Places to Work survey for 2020/2021, Smart Pensions moved up 48 places from 70 in 2019/2020 to 22. Its wellbeing score also increased by 10% on the previous year to 92%.
---
Yodel
Parcel carrier Yodel saw volumes increase significantly during the pandemic. After visiting some of its depots, its chief operating officer was saddened by the personal difficulties that colleagues were facing and the people team identified an increase in mental health absence. This resulted in a drive to develop a mentally healthy workplace and to better support its 11,000 operational colleagues.
Yodel has five wellbeing pillars: physical, emotional, financial, workplace and contribution. Activities to boost wellbeing and promote a heathy working environment included upskilling 400 managers in mental health knowledge, establishing a network of 70 mental health first aiders, the relaunch of a cycle to work scheme, a financial support scheme, charitable donations and wellbeing intranet access for drivers.
It partnered with WeTalkToo to offer bespoke training for operational and support function staff who faced significant pressures. A bespoke mental health app was also developed for mental health first aiders to log conversations, store signposting material, view resources to support their own wellbeing, and to track company trends.
Its social media platform, Yammer, was utilised to promote health and wellbeing interventions, while TV screens in depots were used to promote activity among drivers and operational staff without access to company IT equipment.
At the beginning of the pandemic Yodel was losing nearly 11,000 sickness hours per week due to mental health related illnesses, but in  May 2021 this figure had fallen to 686 sickness hours a week. Three-quarters of surveyed colleagues say their mental health and general wellbeing is supported by Yodel.
HR Director opportunities on Personnel Today