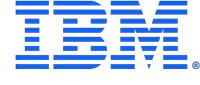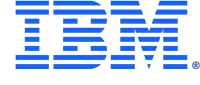 Norfolk County Council won the Innovation in Recruitment Award, sponsored by IBM, for its campaign to attract underepresented groups to the Norfolk Fire and Rescue Service. We take a look at its winning entry and those of our other finalists.
WINNER
Norfolk County Council
In 2020, Norfolk Fire and Rescue Service launched a new recruitment campaign to attract under-represented groups, in particular women and ethnic minorities, to challenge the perception that it is a white male-orientated profession.
It wanted to put forward a strong proposition for diverse talent, so collected insights from across the workforce to find out their experiences of being a firefighter. It found a great sense of pride in their roles as firefighters, with many enjoying being part of a team that supported and challenged each other.
The council developed engaging videos, one featuring an explanation of the role of a firefighter and another featuring new recruits who explained why they enjoyed the job. Its visual 'Be a firefighter' campaign featured a female firefighter, which highlighted a firefighter's role as a 'protector', 'rescuer', 'problem solver' and 'educator'. These, along with other campaign materials, were promoted on social media and in print, weighted to reach under-represented groups.
The council created a campaign microsite which included training videos; details about the recruitment and assessment process; skills and competencies required; and a clear call to action to apply. Current firefighters have also shared posts and have spoken to potential candidates about their experiences.
It improved the number of under-represented applications by 18%. The number of women and ethnic minorities shortlisted for roles grew by 22% and 5% respectively. The number of women appointed as firefighters increased from 10% in 2019 to 36% in 2020.
Judges applauded the results of the campaign and described the council's work as "stunning" and "superbly crafted".
---
RUNNERS-UP
Blood Cancer UK
During the early stages of the pandemic, charity Blood Cancer UK had to reduce its headcount from 120 to 87. One of the jobs it was forced to lose was its dedicated recruitment officer, which prompted a need for the remaining HR team to make the most of their time spent on recruitment, rather than spending  long hours on recruitment administration.
It identified social media as the most cost effective way to build its employer brand and attract the best talent, including those from outside the charity sector. Rather than simply posting job adverts, it produced videos for candidates to see the team they would be working with and a "film trailer" profiling its director of fundraising vacancy. Using the videos on social media resulted in it receiving 121 applications, against an average of 67.
Diversity, equality and inclusion were key priorities for its new strategy. It made its agile working and wellbeing offerings front and centre of its benefits package; removed "desirables" such as degrees from its job descriptions; gave examples of reasonable adjustments on its website and introduced a more inclusive interview process by sending out the interview questions to candidates 48 hours in advance to help them prepare.
Diversity has improved since the recruitment approach was revamped. Blood Cancer UK has attracted 23% more candidates from outside of the charity sector and seen an increase in different age groups applying – 7% more 16-24 year olds, and 16% more 45-54 year olds. It has also seen 10% more males applying for roles.
---
Microsoft in partnership with TheTalentPeople/GetMyFirstJob
To help its partners and customers to improve the number and diversity of their tech apprenticeship candidates, Microsoft and TheTalentPeople/GetMyFirstJob created the Microsoft Apprenticeship Connector, a platform helps young people discover and connect with digital apprenticeships.
Despite many available apprenticeship opportunities, young people have still struggled to find their way into the tech sector due to a number of reasons, including mainly a lack of information about potential career paths. Microsoft recognised the long-term effect this would have on young people, small businesses and the digital skills shortage.
The Connector was designed to link young people to opportunities with SMEs. It consolidates all apprenticeship opportunities to make them more accessible to candidates, makes it clear who will be delivering their learning and also facilitates the transfer of apprenticeship levy funding. The Connector tool is based on the data, reach, and expertise of early talent recruitment specialists TheTalentPeople/GetMyFirstJob.
Microsoft predicts that the UK will have the capacity for another three million tech jobs by 2025. Is says that The Connector is an invaluable tool for tech firms looking to source new talent.
Training providers such as Firebrand, GK Apprenticeships, Intequal and GP Strategies have joined the platform, with 471 applications being received across 182 opportunities between February and May 2021, with a 50% BAME application rate. The tool is available for all 26,000 Microsoft customer and partner organisations to access.
---
Ocado Group in partnership with Aon's Assessment Solutions
Ocado Group's recruitment process required updating; it was time and resource-heavy and evaluated talent in a way that did not support the recruitment of a diverse pool, missing those with personal strengths that would add value to the business. Candidates would be screened on solely academic achievement.
Unstructured speech to text data is collected during video interviews, which are pre-recorded by candidates, to assess candidates against the competency framework. AI identifies positive and negative behavioural indicators that can be linked to different personality traits. Unconscious bias has been eradicated, as the assessment has no human input.Working with Aon's Assessment Solutions, Ocado developed a new process that uses artificial intelligence and digital tools to screen emerging talent candidates. It has introduced a series of online assessments to measure preferred behaviours around the generation of fresh ideas and dynamism. This has given Ocado access to a more diverse graduate pool, while saving recruiters' time.
The new approach has saved almost 600 hours of interview time, even with a 350% increase in people applying for roles. One third of the people who came through in 2020 would not have been able to progress under the previous system. The gender split of graduates hired in 2020 was 53% female to 47% male, in contrast to 36% female and 64% male in 2019. Some 12.3% of candidates were in receipt of free school meals and 44% came from state schools.
---
Police Now
Although 14% of the UK population are from Black, Asian and minority ethnic backgrounds, only 7.3% of police officers are. Recruitment data analysis found that minority ethnic candidates were twice as likely to decline conditional offers in policing than white candidates.
Police Now decided to take an "under-represented first" approach to graduate recruitment. Crucially, it looked beyond the generic grouping of "non-white" ethnic backgrounds, and decided to focus on removing the barriers that each ethnic group faces to joining the profession.
It launched a bold new campaign addressing the difficult realities preventing underrepresented groups from joining the police. Officers from minority backgrounds spoke of their fear of the police, their family's resistance to them joining and their experiences of racism inside and outside policing, and it showed police officers from different ethnic groups driving real change in their communities.
Police Now created a virtual 360° neighbourhood that immersed potential applicants in frontline policing, and launched targeted campaigns on social media to drive interest in the profession from graduates.
During the recruitment process, applicants from ethnic minority backgrounds were supported with one-to-one coaching and mentoring from existing participants. A new immersive assessment centre also provided them with the opportunity to role-play and participate in community engagement.
Police Now says its 2020/21 graduate cohort is the most diverse to date; 25% of 600 graduates are from a minority ethnic background, 61% are female, and 55% are the first in their family to go to university.
---
Sky in partnership with Cappfinity
Sky's early careers team delivers programmes for corporate, content, customer and technology roles, making around 600 hires per year. There had been many separate graduate and apprentice programmes across the business, and an employer brand that wasn't engaging young talent. Sky recognised that there was a need to scale and redesign its programmes to promote itself as an innovative and progressive employer, with ambitions to have 20% BAME and 5% Black representation by 2025.
It worked with Cappfinity to produce a suite of selection tools, with a focus on candidate engagement – particularly those from underrepresented groups. The resulting solution involved an immersive online assessment that presents candidates with realistic dilemmas, job simulation that provides candidates with a realistic insight into the job they have applied for, and a virtual assessment centre (VAC) that includes virtual reality office tours and breakout sessions.
The company provides candidates with personalised feedback throughout the recruitment process, including for candidates who were unsuccessful at the assessment centre. The reports detail candidates' top three strengths and advice for development.
Sky has seen graduate applications soar 78%. It has a high conversion rate at the assessment centre, with 55% offers made. Forty per cent of females and 36% of ethnic minorities who applied have secured a role with Sky.
Feedback on the VAC has been overwhelmingly positive; 98% of graduates agreed they were provided with all information they needed prior to VAC, 8% agreed the Sky VAC was simple and easy to navigate, and 93% agreed the exercises allowed them to demonstrate their suitability for the programme.
Recruitment and resourcing opportunities on Personnel Today

Browse more recruitment and resourcing jobs