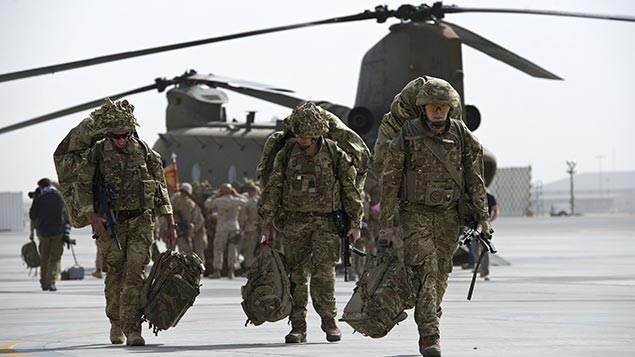 An insurance company committed sex discrimination against a mother dismissed over absenteeism linked to her daughter's ill health, an employment tribunal has ruled. Stephen Simpson rounds up tribunal decisions from the previous fortnight.
GMB helps working mum win compensation in employment tribunal claim
In Van Heeswyk v One Call Insurance Services Ltd, the GMB union represented a woman who was dismissed after she requested time off to spend with her baby daughter and her husband during his leave from service in Afghanistan.
According to the GMB, shortly after Van Heeswyk's request, she was invited to a disciplinary hearing for alleged "persistent absenteeism" and "unsatisfactory standards or output of work", despite her exemplary record and no previous warnings.
She was later dismissed without notice for gross misconduct, even though her absenteeism was linked to her daughter's hospital visits.
The GMB supported her successful employment tribunal claims, including for sex discrimination and unfair dismissal.
The tribunal described the company's procedure as "cynical" and its treatment of the claimant as "unsympathetic". The tribunal found that the company was "scraping the barrel" to find reasons to dismiss her.
Other tribunal decisions in the headlines
Diana charity chief dubbed Looney Tunes wants job back
A director branded Looney Tunes by the boss of one of Princess Diana's favourite charities wants her job back rather than a £500,000 payout, according to the Standard.
Calls for Liverpool Mayor Joe Anderson to pay back £89,000 of public money
Liverpool's Lib Dem leader is calling for Mayor Joe Anderson to pay back £89,000 of public money used to cover his legal fees for an employment tribunal, the Liverpool Echo says.
Disabled social worker "made to feel like Little Britain character" by boss
A disabled social worker said she was made by one of her bosses to feel like a character from TV comedy Little Britain who pretends to need a wheelchair, highlights the Daily Post.
Chef wins payout after being sacked by text message
A chef whose boss sacked him via text message after he questioned his rate of pay has been awarded more than £15,000 at an employment tribunal, the Scottish Herald reports.
Hartlepool Sixth Form lecturer was unfairly dismissed, tribunal finds
A tribunal has found that a college lecturer was unfairly dismissed from her job, says the Hartlepool Mail.
Ryanair flight attendant accused of harassing Jedward loses unfair dismissal case
A female Ryanair flight attendant who was accused of harassing Jedward on board a flight by a superior when asking for their autograph has lost her case for constructive dismissal against the airline, according to the Irish Independent.