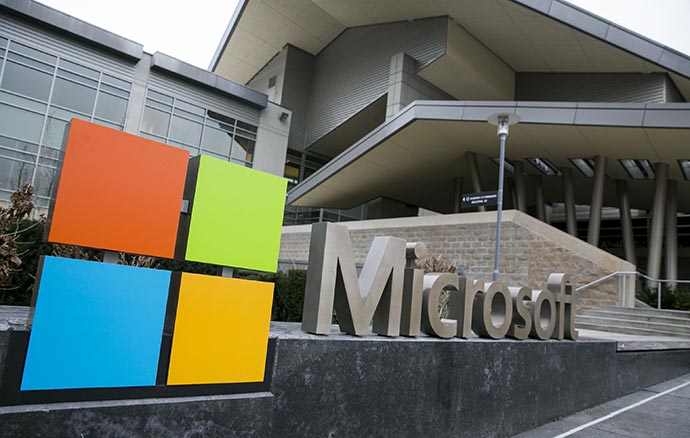 With employers under pressure to prove their commitment to diversity, how important is it to reflect this in their recruitment brand? Peter Crush investigates.
In November 2014, race campaigner Rev Jesse Jackson wrote open letters to both Microsoft and Apple bemoaning what he saw as a serious lack of commitment to diversity.
Microsoft, which has 100,000 staff in 190 countries, is typical of the tech sector: its workforce is 71% male, 29% female and 60% are white. At Apple the figures are similar: staff are 70% male, 55% white.
There is not long to go now until entries close for the 2016 RAD Awards on 2 October 2015. The RADs recognise all areas of recruitment communications, from use of social media to best employer brand. The ceremony takes place on 28 January 2016 at the Grosvenor House Hotel,  London.
Find out more
A month later, Microsoft CEO Satya Nadella made a very public promise at its shareholder meeting that the organisation would "make progress every year towards building a more diverse workforce".
It would "make Microsoft the best place to work for smart, curious people across cultures, genders, ethnicities, and lifestyles".
Pressure on firms to reveal their diversity numbers reveals slow progress from HR. Amazon caved in to demands to reveal that 63% of its staff are male and only 15% are black, while in June this year it was revealed that Facebook hired only seven additional black staff out of 1,213 new hires in 2013.
How diverse is your brand?
Longer-term cultural changes notwithstanding, the most obvious (and quickest) way to improve these figures is through the recruitment brand – the point where applicants are either turned on or off by the indication they give about that company's openness to diversity.
But, while a Glassdoor survey found two-thirds of active and passive job seekers said diversity was important to them when evaluating somewhere to work, 57% said employers weren't doing enough to convey this.
"Although diversity has moved on, and organisations recognise the value of a more representative workforce, there's still the tendency for the recruitment ad or site to put a BME (black and minority ethnic) photo and think that's diversity covered," says Julie Towers, managing director of Penna Recruitment Solutions, which has recruited for a number of police forces.
"What we prefer to do is talk about qualities, behaviours, culture, and describing the organisation through these lenses. The standpoint has still to be about getting the best people. Anything more targeted needs to be very careful."
Broad appeal
Towers' view is that by taking a broad approach – and not "being seen to be biased towards one group, which can become emotive" – diversity will naturally follow.
However, Nigel Ferrier, CEO of communications consultancy Ferrier Pearce, disagrees: "Organisations should have no qualms about wanting to appeal to certain groups – that's their choice," he says. "But what they do need is to base their brand and communications on data."
According to Ferrier, one client has hired 2,400 staff in the last six months, but had no idea of their ethnicity, gender or age. He says: "It took us [coming on board] to find 60% of their recruits are under 30 and even that 60% were single. You can only create stories knowing this. HR directors should then be talking about things or using images that relate to this group or age."
For some organisations, such as Northern Rail, its recruitment brand and recruitment advertising have very deliberately been changed to shout about its openness to diversity – in order to attract more women (particularly more Asian women) and more BME applicants.
"When I first arrived at the [rail] operator seven years ago, we were very obviously white, male and middle-aged," reflects HR director Adrian Thompson. "Not only did we think having a better mix was the right thing to do culturally, we wanted our mix of staff to better represent our area and our customers."
Changing emphasis
In creating an internal "Working Together" group, every element of Northern Rail's recruitment brand has been looked at – from analysing how its dark purple and blue corporate colours were putting off women (there are now lighter versions in ads), through to changing the wording to promote flexible working (to attract mothers).
We recruit the best people, and we don't do tokenism – but if we get seen by more people, we'll get more diverse applicants, and that will only ever improve our diversity levels." – Adrian Thompson, Northern Rail
They have also worked at dispelling myths that the railways are grimy, by putting more emphasis on customer service elements. Thompson said: "We changed our channels too – such as advertising jobs on Mumsnet and on social media because we know women are much more active users, [while] videos of real female and BME staff all paint a picture that this is a place where anyone can work".
Improvement has been steady; the proportion of female workers has risen from 13% to 16%, while for BME staff it has grown from 2% to 5%.
Diversity, however, is also about the less visible elements, such as sexuality. According to Stonewall, which promotes equality for lesbian, gay, bisexual and transgender people, this is one of the hardest elements to show in recruitment advertising or career sites websites because it isn't as visually obvious.
However, this has not stopped it working with more than 750 employers through its Diversity Champions Programme. All programme members get profiles in Stonewall's literature, which is sent to colleges and universities so that young people can begin choosing organisations that have made pledges to be totally inclusive.
Halo effect
Stonewall account manager Alex Gwynne says: "Because LGBT is often the last diversity strand, we also know promoting it has a halo effect – that if firms are seen to be good in this area, then women, and ethnic groups also have faith in them as good employers too."
Research by Race for Opportunity suggests that there has been a lack of maturity, commitment and capability when it comes to diverse recruitment amongst mainstream recruitment agencies, so the advice to employers is not to be afraid to talk the talk.
"A challenge I set diversity champions members is to go to their recruitment page, then search for the words "gay" or "lesbian"," says Gwynne. "If they're not there, why? Applicants may think you're afraid of saying it. If you go to them, post Pride event pictures up on your recruitment page; just don't be coy if you really are the diverse employer you say you are."
Northern Rail does precisely the latter, while companies such as Mercer, which has a strong internal LGBT network, this year introduced unconscious bias training for all management. This learning programmes ensures the message of using diversity images in its advertising does not get undermined at interview stage: for instance, do not assume a man wearing a wedding ring is married to a woman and ask questions about his wife.
As Northern Rail's Thompson concludes, an organisation's recruitment brand can never stay still. It's all about working your socks off and using as many channels as possible.
He said: "We haven't just done ads and improved our website, we've visited local mosques, had stands in shopping centres, and gone to schools.
"Our recruitment messages are still the same – we recruit the best people, and we don't do tokenism – but if we get seen by more people, we'll get more diverse applicants, and that will only ever improve our diversity levels."