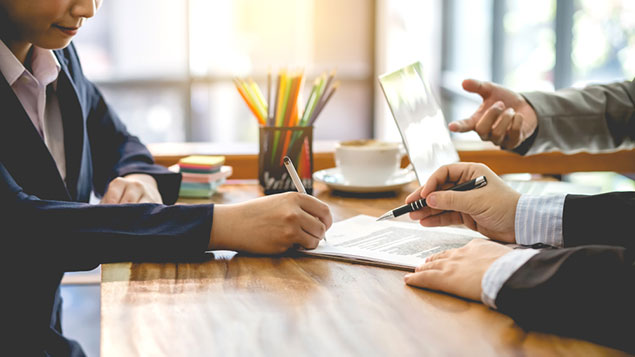 Should employers give employees the right to be accompanied to meetings under a redundancy procedure?
Such a meeting could ultimately lead to the employee's dismissal, so does the statutory right to have a companion apply? This is the question posed by the number one FAQ for October 2019. Accidental overpayments to employees also feature in the top 10 HR questions – can an employer reclaim the money from the employee's wages once it notices the mistake?
The top 10 HR questions in October 2019:
1. Do employees have the right to be accompanied at meetings under a redundancy procedure?
2. Where an employer has accidentally overpaid an employee can it reclaim the overpayments?
3. Can an employer ask a prospective employee to fill in a medical questionnaire?
4. If an employee has been signed off work by their doctor for a particular period can the employer allow the employee to return before the end of that period?
5. Does an employer have to pay holiday pay to its casual workers?
6. Will an employee who takes time off for fertility treatment be entitled to statutory or contractual sick pay?
7. How does shared parental leave operate?
8. What does dismissal for "some other substantial reason" mean?
9. Must an employer disclose notes and witness statements produced during a grievance or disciplinary procedure if an employee requests them?
10. What is an "economic, technical or organisational reason" for dismissal under the TUPE Regulations 2006?