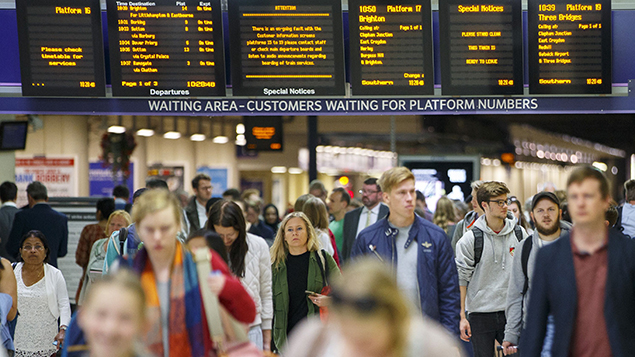 The Government has published draft rules defining which public services are deemed "important" to require a 40% strike vote to take industrial action.
New balloting rules under the Trade Union Act 2016, which have yet to come into effect, require an overall turnout of 50% of eligible voters to authorise industrial action.
For employees in important public services an additional threshold applies, whereby 40% of eligible voters must vote in favour of a strike.
There are five separate Important Public Service Regulations 2017 – for health, transport, education, fire and border security – and they define the following as services where the 40% threshold will apply:
medical services, such as ambulance services, accident and emergency services in hospitals, services in high-dependency units and intensive care in hospitals, emergency psychiatric services, and emergency obstetric and midwifery services;
transportation services, such as London bus services, passenger rail services (including maintenance and some station services, but not including international rail services), air traffic control services, and airport and port security services;
teaching services at non-fee-paying schools and academies for students aged 16-19;
firefighting services; and
border control services, such as patrol, inspection and intelligence services.
Once approved by Parliament, the Regulations will come into force on 1 March 2017 or, if Parliament has not approved the rules by then, 21 days after approval.
The Government will produce guidance to further clarify which workers fall within the services covered.
The Trade Union Act 2016 introduced a number of changes to union balloting, including informational requirements on ballot papers, restricting the mandate for strike action to a six-month time frame, and increasing the notice of a strike to employers.
Although the Act became law in May, the requirements around balloting are not yet in force.
Susie Munro, employment law editor at XpertHR said, "While the new rules will make it harder for unions to achieve the required mandate for strike action, they won't necessarily make strikes in important public services less common.
"For example, the RMT easily met the 40% threshold when balloting Southern rail conductors on strike action earlier this year, with a 'yes' vote from 78% of those entitled to vote.
"We're still waiting for the Government to announce when the new balloting requirements will come into force – these Regulations just clarify the detail of who will be caught by the 40% threshold for important public services once it is brought in."
An independent review into electronic balloting required by the Trade Union Act 2016 was announced earlier in November.