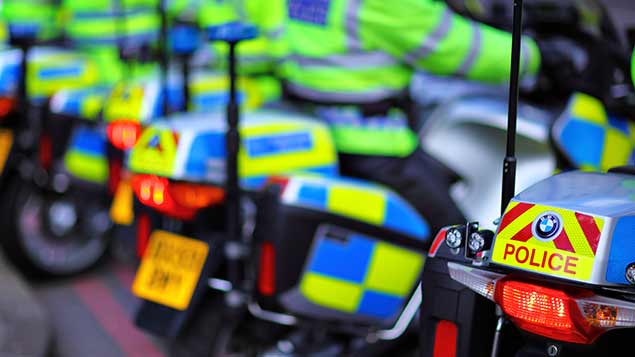 Employment tribunals have ordered South Wales Police to pay £230,515 compensation for disability discrimination and the Ministry of Defence £557,038 compensation for sex discrimination. Stephen Simpson rounds up the latest reports of employment tribunal rulings.
Disability discrimination: £230,215 award for police officer required to retire following injury We report on an employment tribunal case in which South Wales Police was ordered to pay £230,215 (before tax) for disability discrimination to a police officer who was required to retire because his knee injury meant that he was unable to carry out frontline duties.
Birmingham Queen Elizabeth Hospital RAF nurse wins £557,038 in sex discrimination case An RAF nurse at Birmingham's Queen Elizabeth Hospital has been awarded £560,000 after suing the Ministry of Defence for sex discrimination, says the Birmingham Mail.
Other tribunal decisions in the headlines
Bristol academy worker wins race discrimination damages A black development worker has been awarded £14,000 after suffering racial discrimination and harassment at a Bristol school, reports the BBC.
Hardwick sexual discrimination allegations dismissed The BBC is among those to report that the restaurant run by celebrity chef Stephen Terry has been cleared of allegations of sex discrimination.
Judge backs actors in latest fringe wage dispute The Stage News highlights that an employment judge has found that three actors should be paid the national minimum wage for work on a fringe production that was advertised as profit share.
Uni worker was not "forced out" of job by new manager An Oxford University events coordinator, who claimed she was forced out of her job by a new boss, was not constructively dismissed, according to an employment tribunal decision reported by the Oxford Mail.
Pontypool driver awarded £7,000 for unfair sacking A driver from Pontypool has been awarded more than £7,000 in damages after his employers fired him for making a personal errand in the company van, says the South Wales Argus.
Dudley mechanic claims unfair sacking in row over E-type restoration A classic car parts manager complained he was unfairly dismissed after being accused of breaching company policy by offering a personal contract to a contact over a vehicle panel, highlights the Dudley News.